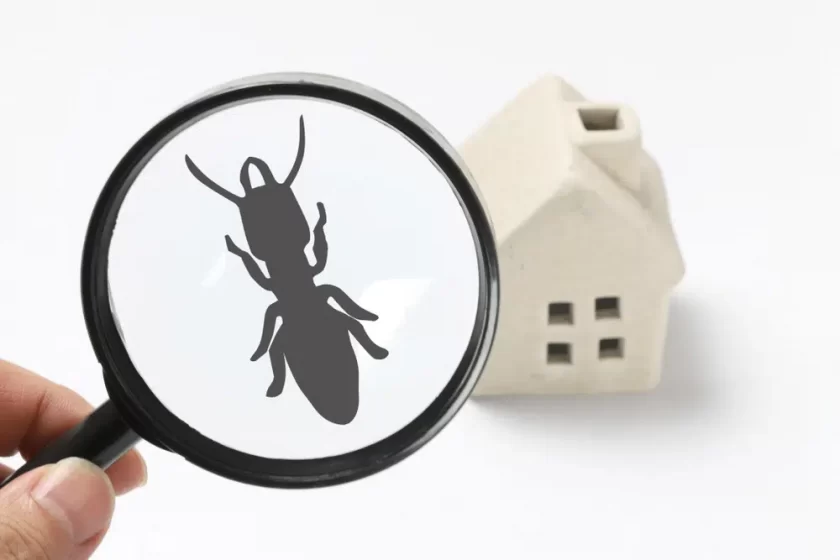 Top tips to keep pests out during Summer
With summer fast approaching, it is important now more than ever to prepare your home in order to keep pests out during summer. In Australia, when the heat comes along, it is far too late to start preventing pests. This is why prevention during Autumn and Spring is far better than reaction during summer. Wondering where to start? What's safe to use? Do I need to contact a professional? Don't fret, the team here at Lofty have compiled 6 top tips you can action and implement in your home to keep pests out during summer. Let's get buzzing…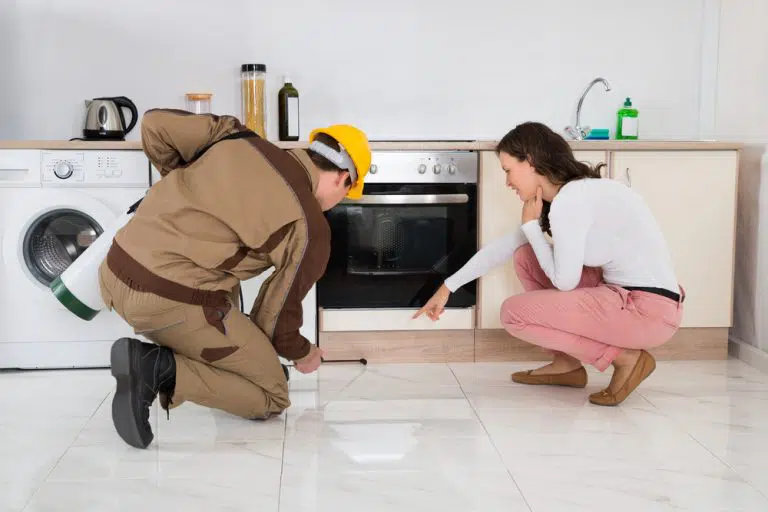 #1 CLEANLINESS
The first and most obvious place to start when preventing pests is ensuring your home is kept to a clean standard. The aim of this is clearing away not only things that may attract pests, but not providing any nooks for pests to take shelter in. Keep in mind the following:
Put away any uneaten

food

on benchtops

Clear away dirty dishes in a timely matter

Remove any uneaten pet food from doorways into the home or remove in general

Clear any crumbs/ food off benches and floors immediately

Dispose of garbage thoughtfully, especially when containing food

If you

compost

, ensure this area is kept as clean as possible

Clean bed sheets and covers often (every 1-2 weeks)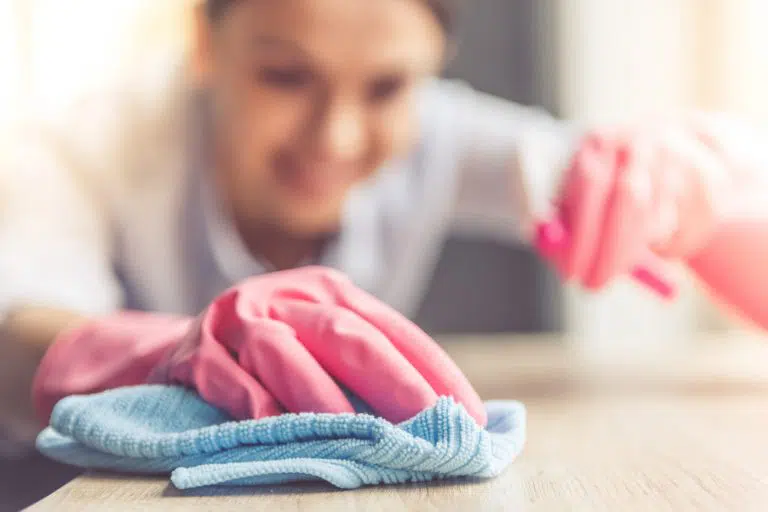 #2 CHECK ACCESS POINTS
Whilst you may not be able to keep pests out of your backyard entirely, ensuring there is no way for pests to enter your home is something you can control. Checking doors and windows for cracks or gaps is a great place to start. This can be as simple as tightening and lubricating screws and hinges. In more serious cases, loose or damaged timber may need to be replaced. Another simple thing you could do to help keep pests out is install screens on windows. By eliminating access points, you are minimising the chance and ability for pests to enter your home.
#3 CHECK ACCESS POINTS 2.0
Similar to windows and doors, chimneys are also a popular entry point for pests for those homes that have them. Ensuring chimneys are checked and blocked off during summer is critical. Placing a wire blocker in your chimney during summer is the perfect way to ensure pests don't use your chimney as an entry way into your home. Of course this does not apply to every home, but for those that it does, this is an important maintenance job to complete.
#4 DECLUTTER
Decluttering your home is the key to controlling pests. Clutter can provide a safe haven for pests where moisture is often present (pests and bacteria tend to love moisture filled environments). Our tips are:
Organise piles of clothing, don't leave them sitting there

Find appropriate storage for your shoes

Avoid stacking your belongings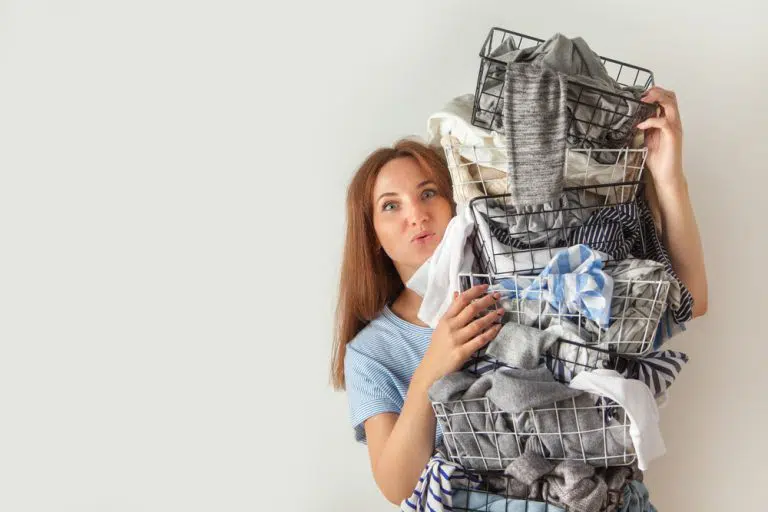 #5 GUTTERS
Ensuring the exterior of your home is maintained, is a great way to shield pests away. Cleaning out your gutters is one of, if not THE most common way to do this.
Depending on your home's location, you may or may not have a build up of leaves in your gutters. Ensuring you remove any remaining leaves is vital to maintaining your gutters, roof health and ultimately eliminating the risk of pests. If not maintained, dried and dead leaf buildup can attract insects and rodents… it's a no from us. If it's been raining, the dirt and leaves can turn into a muddy mess. Gutters don't have to be cleaned weekly, but at least every month during autumn and where necessary during spring and summer. Get those gutters cleared!
#6 BOOK A PEST INSPECTION
A great way to stop pests entering your home is preventing them before they even have a chance. Employing someone to carry out regular pest inspections is an easy way to ensure this. The aim of these inspections is to inspect a home for any signs of pests so that action can be taken before a full infestation occurs. The most common places checked during an inspection are inside the ceiling, cupboards and essentially any little nooks that could serve as a hideout.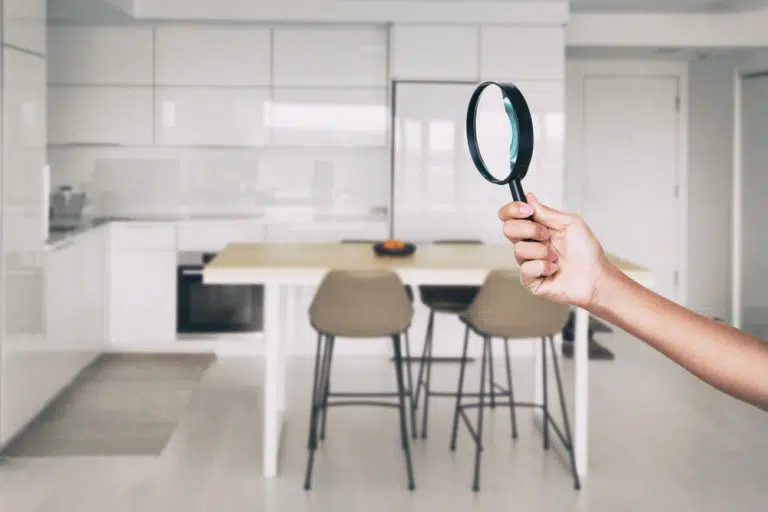 In saying all of this, some pests may be more active during the cooler months, but this of course depends on where you live. Our tip? Familiarise yourself with your area and take note of the seasonal pests of that area so that you can prepare ahead of time. Observe the patterns and remember that pest control is all about prevention, rather than reaction. Clearing away anything that could potentially attract pests is a great place to start.