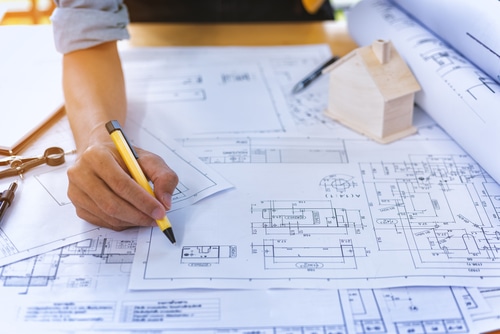 House Building Timeline in Australia – How Long Does It Take?
Building a new home is an exciting step in one's life. If you are not in the construction industry or savvy to how it works, then you may be curious about the construction process. Two of the most popular queries people have is "when will my home be ready?" and "how long will it take to build?". Here at Lofty, we are here to help. So read on as we outline the basis of the build process and provide a timeline of building a home and what to expect at each stage. Of course, there is a possibility that factors outside of our control may slow down the building process such as weather and availability of materials and therefore this timeline is only a rough guideline. With that being said, let us begin.
Timeline for Building a House in Australia
PLANNING AND DESIGN STAGE: 4 – 6 WEEKS
After purchasing your desired block of land, then the real fun starts. During the design process you will be able to convey to a designer exactly what you want to include in your home, keeping in mind any budget restrictions. This stage involves regular meetings and communication in order for an accurate design to be generated. Decisions are made, alterations are made and building a house begins to become a reality. Whether you have a house and land package, or a regular home build, the process remains the same.
OBTAINING APPROVALS: 4 – 8 WEEKS
Legally, approvals must be obtained prior to the commencement of building a home. In order to obtain a development approval, a full construction document will be sent to the local council which outlines everything that is to take place. These are sent in the form of plans, drawings reports and quite intricately outlines each detail of the build including site information, building specifications, assessment details, etc. Within this document, jurisdictional requirements are also included, which contains information such as the stormwater plan. By first gaining planning approval, we can ensure that any potential issues are ironed out before we submit the required documentation for development approval. At several stages along the way during building a home, progress payments will be made for the builder to progress the build.
PREPARATION OF CONSTRUCTION SITE: 2 – 4 WEEKS
Depending on the condition of your block of land, the preparation process can vary, but a rough estimate is between 2 – 4 weeks. The preparation of a construction site starts with a site survey and soil test (this is completed in conjunction with the planning and design stage and is often included in your building contract). If your block of land has a severe slope, then it may require additional earthworks or additional soil (fill) to ensure the land is even and safe to build onto. The preparation includes levelling, excavating, making underground connections, etc.
FOOTINGS, FOUNDATION AND FRAMING: 4 – 6 WEEKS
Following the preparation of the block of land, we begin the base stage by laying the footings, foundations (concrete slab) and assemble the framing. This is an exciting part of the build as for the first time you will be able to see your design come to life and be able to see outlines of where certain rooms will be. It is the skeleton of your home. Once the concrete slab has set and the frame stage is complete, then the next stage of the build can commence. Connections to the necessary services such as water, sewer, electricity and gas are secured. Your home is now another step closer to completion.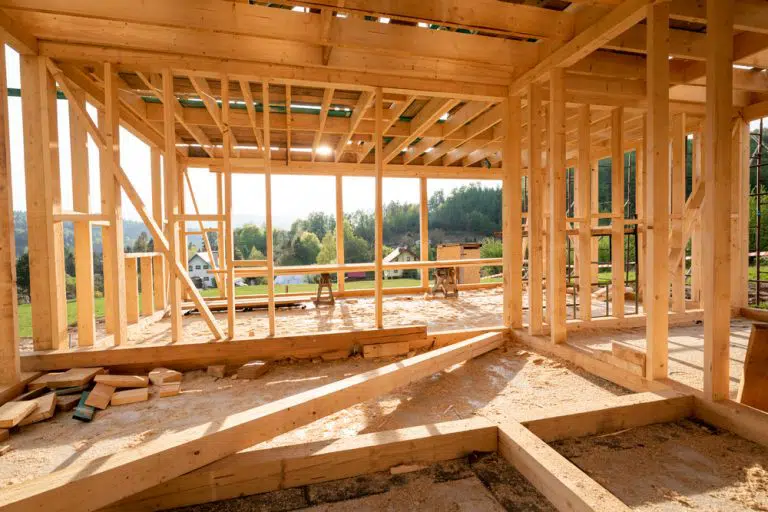 THE EXTERIOR: 2 – 4 WEEKS
Quite obviously 'the exterior' stage of a build is the process of putting together everything on the outside of a home. This includes exterior doors, windows, window frames, brickwork, roof cover, guttering, walls, rendering and so on. Congratulations, you are another step closer and your home is taking shape!
THE INTERIOR (Fixtures): 2 – 3 WEEKS
For most people, this is where the real fun begins. Following all the behind-the-scenes work, the interior stage of building a home requires creativity and of course your opinion, since it is YOUR house. This quite often takes between 2 – 3 weeks, but of course this is only a guide. If you choose materials that are difficult to source or that need to be shipped from overseas, then this can extend the time dramatically. The interior stage of building a home encompasses the installation of external doors, internal doors and a range of fixtures such as ceiling details, skirting boards, cornices, stairs, cabinetry/joinery, waterproofing, painting walls, shower screens, garage doors and so on. Due to this taking place inside and your home being in the lock up stage, the weather becomes one less thing to worry about (yay).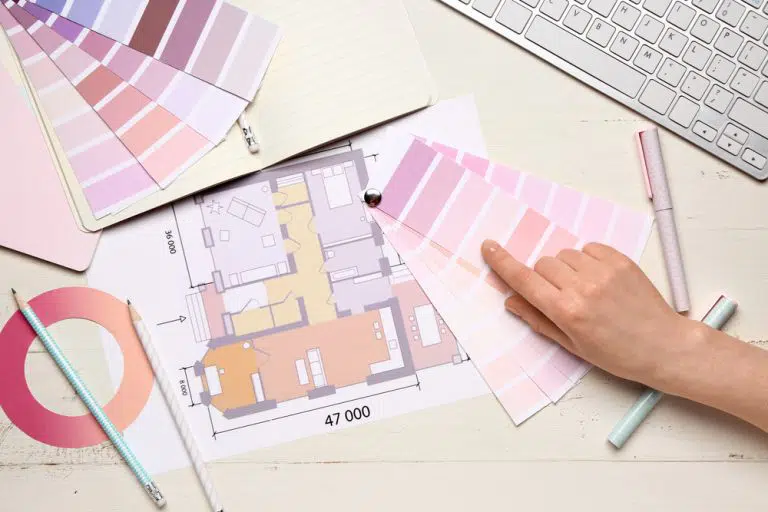 THE INTERIOR 2.0 (Fittings): 2 – 3 WEEKS
After the essential items of the interior have been installed, it is then time for the small touches to be added which will finish off your home. This is often referred to as the fixing stage of the home build. Fittings and appliances such as taps, counters, light fixtures, plugs and appliances need to be installed. The style of these items will ultimately assist in determining the style of your home, so choose carefully.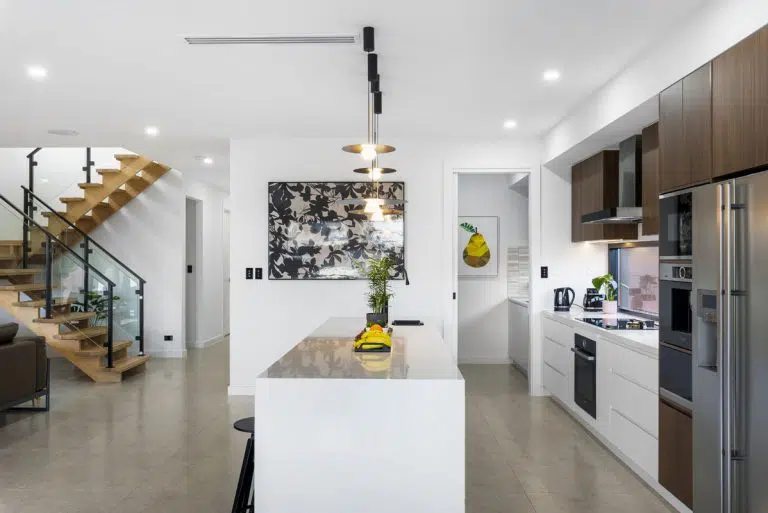 So, there you have it, a rough estimate of approximately 31 weeks. Of course, this can always change depending on weather, availability of products and materials, contractors, finances etc. You then have the fun process of decorating the rest of your home on the interior. From bed frames and wardrobes to curtains and appliances, choices choices, choices and they are all up to you. A timely yet rewarding experience, you will not regret.