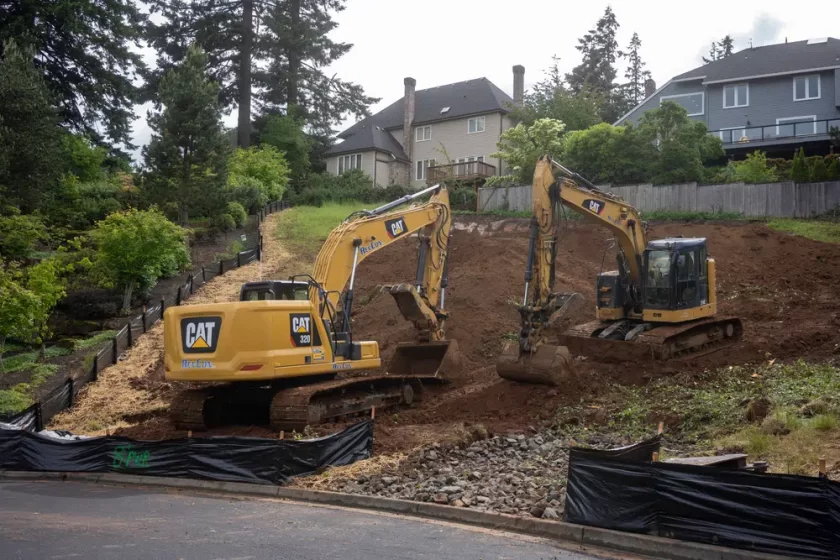 Building industry shortages – What's really going on?
We've been hearing it for the better part of two years now… "we're experiencing delays as a result of the COVID-19 Pandemic". This is the reality for many industries right now, the Building and Construction industry being one of them. But why? What is causing these delays and what's this I'm hearing about materials shortages? In this blog, we'll shed some light on the current state of the industry, unpack what's going on and give you a look behind the scenes of what we're doing to minimise the impact.

SO, WHAT'S THE SITCH?
The long and short of it is South Australia experienced unprecedented demand for new homes due to the popularity of the HomeBuilder Grant coupled with record low interest rates. To put this demand into perspective, the Government estimated approximately 2,000 homes would be built using the grant, however by the conclusion of the application timeframe, 14,000 applications had been submitted. In addition to this, there has been increased regional development due to population shifts, foreign investment and people relocating back to South Australia from all corners of the globe. So now what we as an industry face is excessive demand, limited supply of both building materials and qualified trades as well as higher prices, leading to an increase in construction times.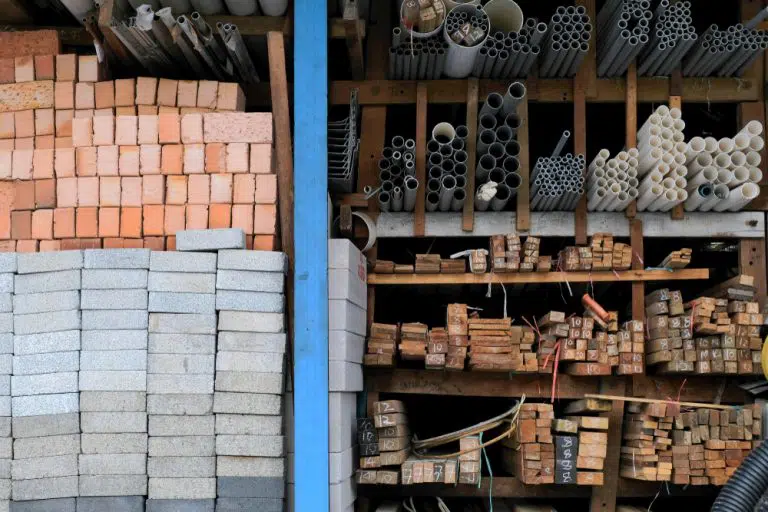 To further support this, the latest Cordell Construction Cost Index (CCCI) from CoreLogic reports that construction costs in South Australia have risen more than any other state in the quarter ending September 2021, rising 4.4% in just those three months alone. South Australia has recorded a 7.5% rise in CCCI during 2021, which is the highest increase since 2012. CoreLogic's research director Tim Lawless stated that Australia was in the midst of an extended period of heightened residential construction activity, which was likely to have a significant impact on developers, builders and consumers.
WHAT'S CAUSING THESE DELAYS?
In a nutshell, the biggest contributors to the delays are:
Materials Shortages
At the root of the problem is timber. Bushfires ravaged timber plantations across the country, including Kangaroo Island and this coupled with international imports being redirected to other countries (such as the US) has led to timber being in short supply. While timber is by far the most highly publicised, it is not the only material that builders are having a hard time acquiring at present. Items such as steel reinforcement, plasterboard and joinery can also prove difficult to obtain.
Price Increases
Increased demand has come hand in hand with increased prices for materials, transport and trades. Materials such as timber have increased in price by up to 25-30%, with steel prices also on the rise, not to mention the cost of qualified trades.
Global Supply Chain Disruptions
Australia is just one of many countries who have used the construction industry as the centerpiece for economic recovery and as a result material that previously would have been imported (including timber) is being absorbed by other countries with booming building sectors. This coincides with import restrictions and freight delays because of the pandemic. Across the board, the global supply chain has been brought to its knees.
Trade Shortages
While there is an increased number of builds in the pipeline, there is still the same number of trades available to complete the works, so the labour force is being spread extremely thin. While the skilled labour shortage in Australia has long been a problem, it has been exacerbated by the pandemic due to disruptions to training and the suspension of skilled migration.
Approval Times
Banks and councils are under excessive strain, meaning the time taken for financial institutions to process and approve loans and for local councils to grant approvals has increased. While this is out of our control, it is still a contributing factor to construction industry delays.

HOW WE'RE MINIMISING THE IMPACT
We're being transparent with our clients
At Lofty, transparency is part of the process, we're upfront, realistic and we will always go the extra mile to ensure our clients are informed and taken care of.
We're leveraging our supply chain and supplier relationships
Being a reputable custom home builder, we have established and secure relationships with our suppliers as well as flexibility in our supply chain, making us more agile than our larger counterparts to adapt to changes in demand.
We're utilising our knowledge
To minimise delays at council, we are utilising our expertise to ensure that we only need to submit a plan once. We ensure that all documentation is correctly prepared, designed and complies with legislation and expectations before lodgement to streamline the approval process and make it as straightforward as possible.
We're looking out for our clients
We're preordering and paying for your timber out of our own pocket. Normally, your timber would not be ordered until after your slab has been poured and paid for, but to combat the timber delays, at Lofty we're ordering and paying for your timber as soon as you have your slab pour date, to ensure that any material delays do not impede your build progress.
There is no doubt that the pandemic has wreaked havoc, but it's not all doom and gloom. With the boom in construction, there is increased employment opportunities and funding for training and the HomeBuilder Grant certainly did what it was designed to do and provided a major economic stimulus. While we're not immune to these issues at Lofty, we are ameliorating the delays as best we can and working with what we've got to provide our clients with a building experience that is memorable for all the right reasons.