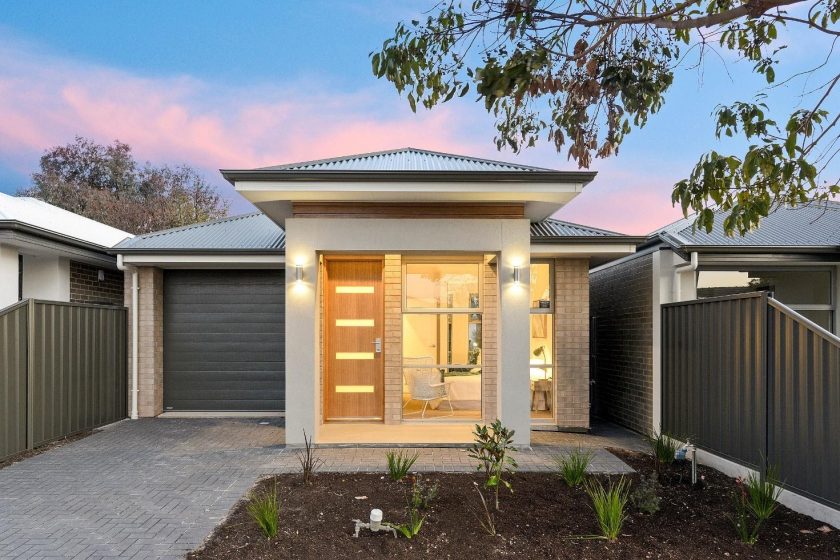 Choosing a House & Land Package
How do I choose a house and land package?
If you've clicked on this blog, you've probably considered building your first home, or looking to upsize or downsize. If so, then you've no doubt heard the term 'house and land package'.
Have you been wondering if this is the right move for you? And, how do you choose an Adelaide house and land package that's perfect for you, with so many options available?
Buying or building a new home or investment property is one decision that you want to get right from the start. It may take some people months of research and discussion before making the decision to build a home and where.
Below, we're removing all confusion. Keep reading to find out what you should consider, as well as the benefits of house and land packages. This information will help you to decide if this is the right choice for your new dream home.

What is a house and land package in Adelaide?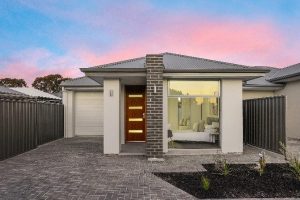 A house and land package in Adelaide, is one of the most popular methods to own a brand new home. Rather than first having to purchase a block of land and then searching for a builder to build your new dream home (or vice versa), it's bundled together for you to purchase as a complete package. This way you don't have to worry about getting a block large enough to fit your design or vice versa. It's as simple as picking your perfect location and house design.
At Lofty, we have a wide range of conveniently located blocks of land for you to choose from across Adelaide. You can then either select your ideal house layout and design to build on the block from one of our professional designs, adding your own creative touches with a variety of fixtures and fittings, or you can customise our design, or your own, to your liking. With Lofty, you're not just limited to our designs, you're also welcome to bring your own plans, or we can custom design a home with you, exactly the way you want it.
A house and land package is one of the most practical, easy and affordable avenues to home ownership. If you are new to building, then a house and land package brings together a lot of the moving parts and simplifies the process completely. There's also the added bonus of saving on stamp duty costs due to only needing to pay stamp duty on the land value, as the house has not yet been built at the time of your package purchase.
What are the benefits of a house and land package?
House and land packages in Adelaide are extremely popular and for good reason! They provide numerous benefits for purchasers or investors, including:
A house and land package is a no-stress, no-fuss solution, as well as a practical and affordable means to homeownership with the added benefit of getting a brand new home.
We conveniently match up great blocks of land with our stylish Lofty home designs, to simply show you the types of homes that can be built on that land.
And, with Lofty FastTrack, we can have your new home built in just12 weeks*, if the design qualifies for Lofty FastTrack. Build better, smarter and faster with Lofty.
You can customise a house design that you love
Here, at Lofty Building Group, we do things a little differently than most other Adelaide house and land package builders. As we are a true custom builder, we offer complete flexibility, and you're not restricted by our plans.
We can tailor and adapt any of our floor plans to suit you, create a whole new plan with you, or you're more than welcome to develop or bring your own plan. We have numerous single or double storey designs and offer a comprehensive list of built-in extras and features.
It's our mission to ensure you end up in the home of your dreams. Find out more about our house and land packages or to see all currently available packages.
A house and land package can be cheaper than an established home
House and land packages are cost-effective and can provide more value than buying an already established house. For investors, the potential for capital growth is high on new house and land packages, as the suburbs grow over time in popularity and price.
Moving into a brand new home also means you will pay less in maintenance costs for quite some time after moving in. There's nothing to fix up or renovate, nothing to update or modernise and appliances won't soon need replacing.
Building a new home means that you can include the features that you want, which may cost a lot more if you were to add to an existing home, such as adding double-glazed windows. All new homes now require a 6.5-star energy rating, so you'll be pleased with the future energy savings achieved.

Potential stamp duty savings
When purchasing a vacant block you only pay stamp duty on the land value, providing significant savings in stamp duty. Whereas, purchasing an established home, you would be required to pay full stamp duty, covering the land and house.

What to consider when choosing a house and land package in Adelaide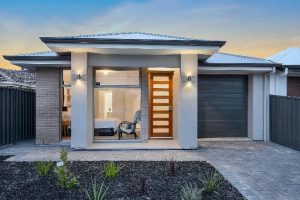 Every person or family will have different preferences when it comes to location and lifestyle for their house and land package. To choose the right package for your needs, you should consider the following:
Location –Along with working within your budget, the location of your house and land package will be a top priority.

Don't just look at your needs and wants for the present, but try to think at least 10 years ahead to work out the best house and land package for you. Some questions to ask yourself may include:
Do you see the potential for a growing family in the future? If so, you might consider a 3-4 bedroom home.

If you have a growing family, are there schools in the area?

Is being close to parks or playgrounds important to your family?

Are you close to public transport and amenities, or are they planned to be built?

Are there any upcoming projects planned for the neighbourhood?

Do you work from home, or could this become a possibility in future? If so, an office may be required.

When considering the design of your home, make the spaces that you would use the most your priority. E.g. do you love to entertain? If so, the backyard, dining and living areas would be your main focus.

Government incentives – Can you access any government grants, such as First Home Owner's Grant or possible stamp duty concessions, to assist with the purchase of your house and land package?
Research

– It's a great idea to do your homework before commencing anything. You should have an idea of what type of house you want, the features that you're after, as well as the size of block that you'd like.
Knowing this will help you to decide if a standard house and land package would suit your needs, or if customising a new home would be the best option for you.

Other costs

– When working with Lofty Building Group, we are upfront, honest and transparent. You will know the costs involved and what's included with your chosen house and land package when working with us. However, there will be other third-party costs to keep in mind, such as:

Conveyancing fees

Legal fees

Stamp duty

Bank fees
Want to know more about our Lofty house and land packages?
Here at Lofty, our house and land packages in Adelaide offer choice, control, flexibility, quality workmanship, timeless designs, and are packed with value.
We're happy to answer any questions you may have regarding our house and land packages. It's our aim to build you the home of your dreams, the perfect fit for you, your family and your lifestyle.
Call our Adelaide custom home builders today on (08) 8266 0011 to find out more or you can see our current House & Land Packages here