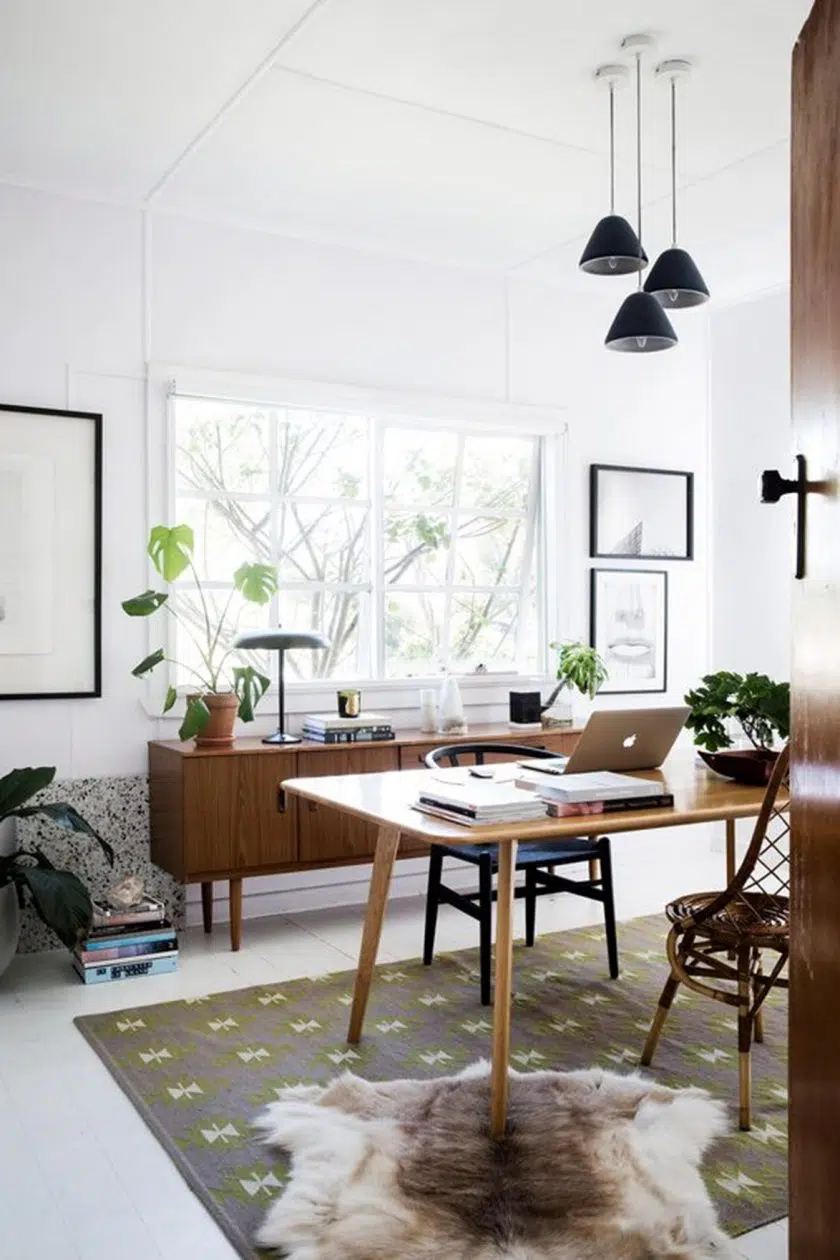 The 101 of Creating a Home Office or Study in a Small Space
We get it, not everyone has sufficient space in their home to dedicate an entire room to being a home office or study. However, there are other ways you can incorporate a study space into your home besides the traditional dedicated room. The aim of this blog is to display and discuss alternative ways of setting up your own study space, when you don't have a lot to work with.
#1 CREATE A FLIP DOWN OFFICE SPACE
Flip down office spaces are a great way to make use of spaces that are normally 'dead' with unused area (e.g. hallways). This can be built into the wall or as a flip down extension of a shelf or cupboard in the hallway. The ultimate aim is that when not in use, the desk and chair can be packed away, completely out of sight and you can still use the shelf as a display.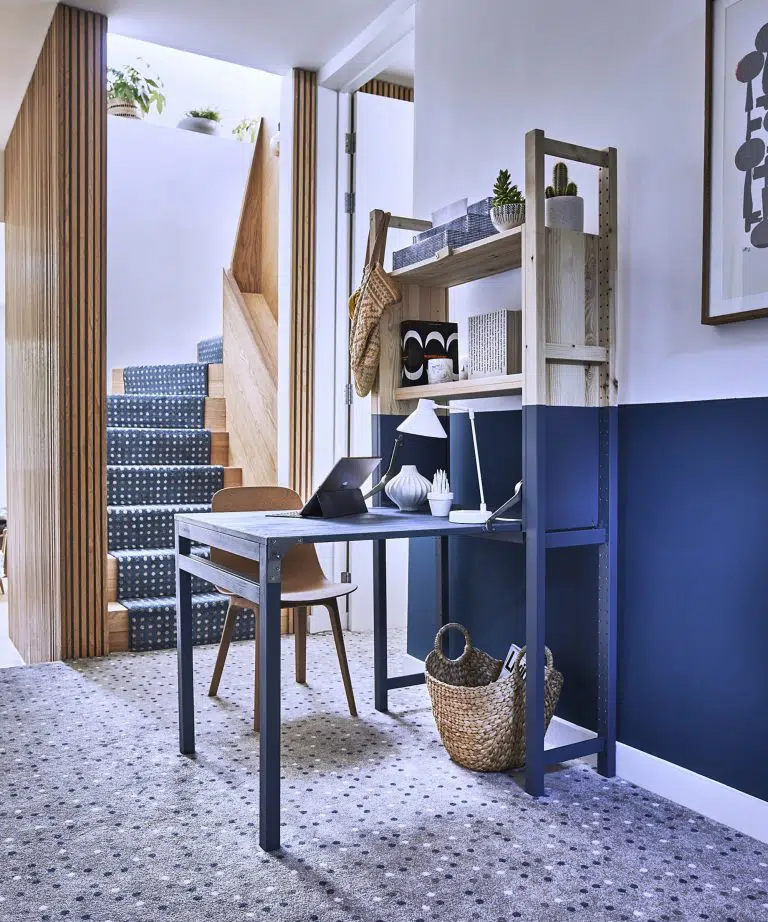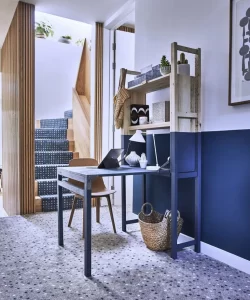 #2 OFFICE SPACE IN A CUPBOARD (Sounds odd…we know)
That's right, sneak a small office into an already existing, or new cupboard in your home. Not only is this suitable for people who do not have a lot of space, but it also provides a reason for de-cluttering cupboards filled with items that have gone untouched for years. Make use of the space you have by filling it with something useful. If your storage cupboards aren't sizeable enough, you could combine our first two suggestions and install a flip down office space in your cupboard!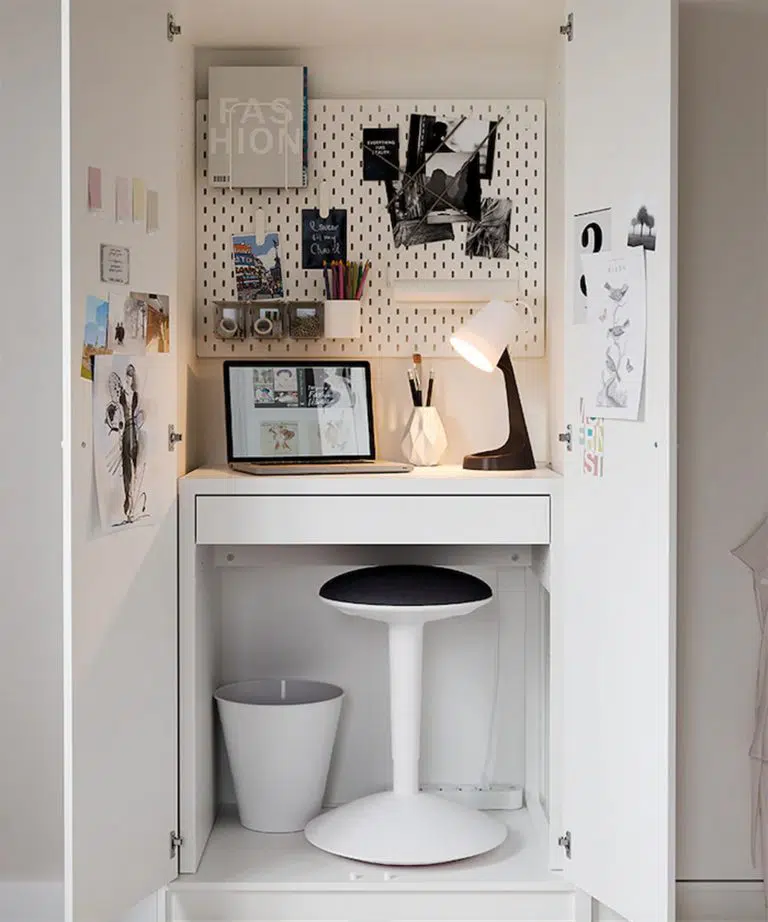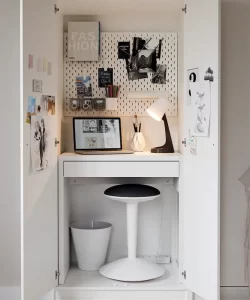 #3 INCORPORATE AN OFFICE INTO YOUR LIVING ROOM
If you are short on additional space, you know that combining rooms is a great way to fit everything in. The most common ways are through a shared kitchen, dining and living room. Another addition is to incorporate an office space within your living room. This can be done by carving out a particular space (e.g. nearby the window or behind the couch) and zoning it as your home office. By switching up your furniture arrangement, you will be surprised just how many combinations you can create and how much free space there really is for you to utilise.
Wanting more privacy? Here are a couple extra tips for segregating areas in the same space:
Clever use

colour

can visually separate each designated area

Use room dividers or curtains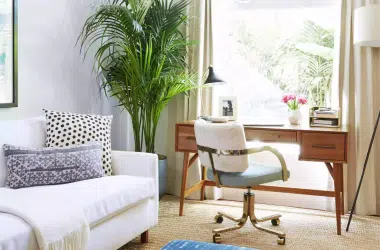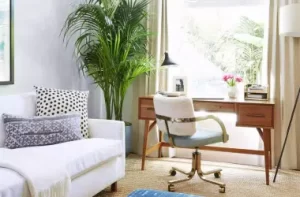 #4 CREATE A STANDING WORKSTATION
In addition to the health benefits of a standing desk, they often take up less room than a traditional sitting desk, making it the perfect option for those tight on space. Find an extra wall, purchase a piece of thick wood, some shelf brackets and voila; a DIY standing desk anywhere in your home. Another option would be to purchase a floating wall unit that can act as a desk and has drawer storage too. The best of both worlds.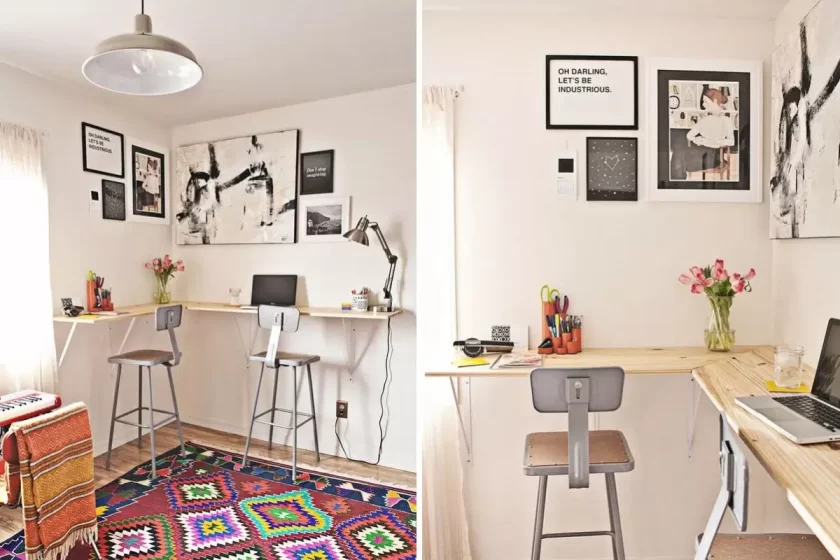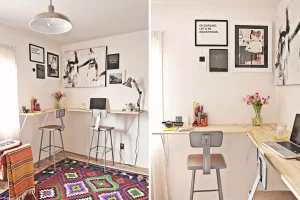 #5 UNDER STAIRS OFFICE
We know you're all thinking it…isn't this a bit Harry Potter-esque. Whilst this is true, many homes have untapped space under their stairs. We're here to encourage and inspire you to reclaim that space and make use of it. As stairs are generally against a wall, this can provide the perfect area for a small desk to sit, completely out of the way from anything else. Floating shelves and a small stool are great options for an under stair nook as they are compact pieces of furniture.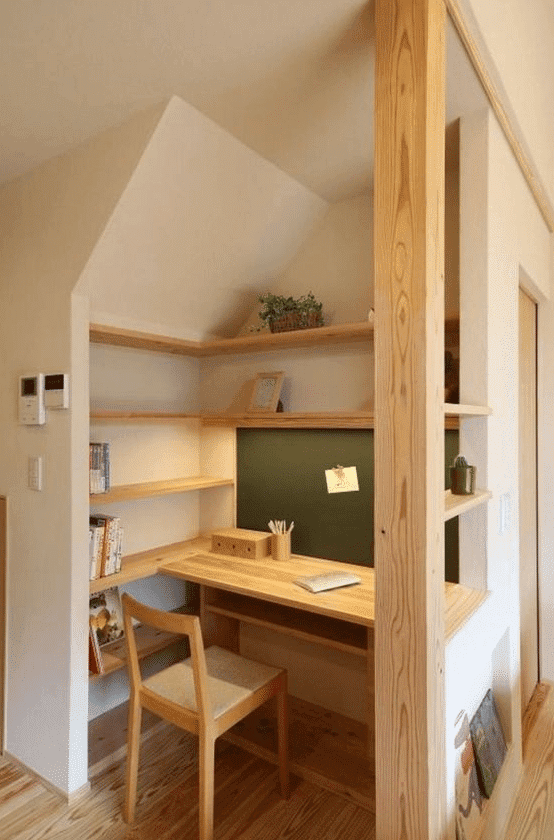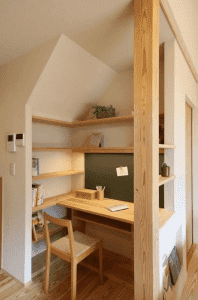 #6 FROM DRESSING TABLE TO DESK
Whilst it isn't always the best idea to mix resting areas and working areas, if you find yourself desperately short on space, this may be a design worth tapping into. Utilising a dressing table as a desk is a great place to start. This way you can store bedroom items in the drawers and use the table top as, well, a table. Add a sleek, minimal chair and done. What's better? If you have a laptop, this space can be easily converted from office to dressing table almost instantly – just pack it away.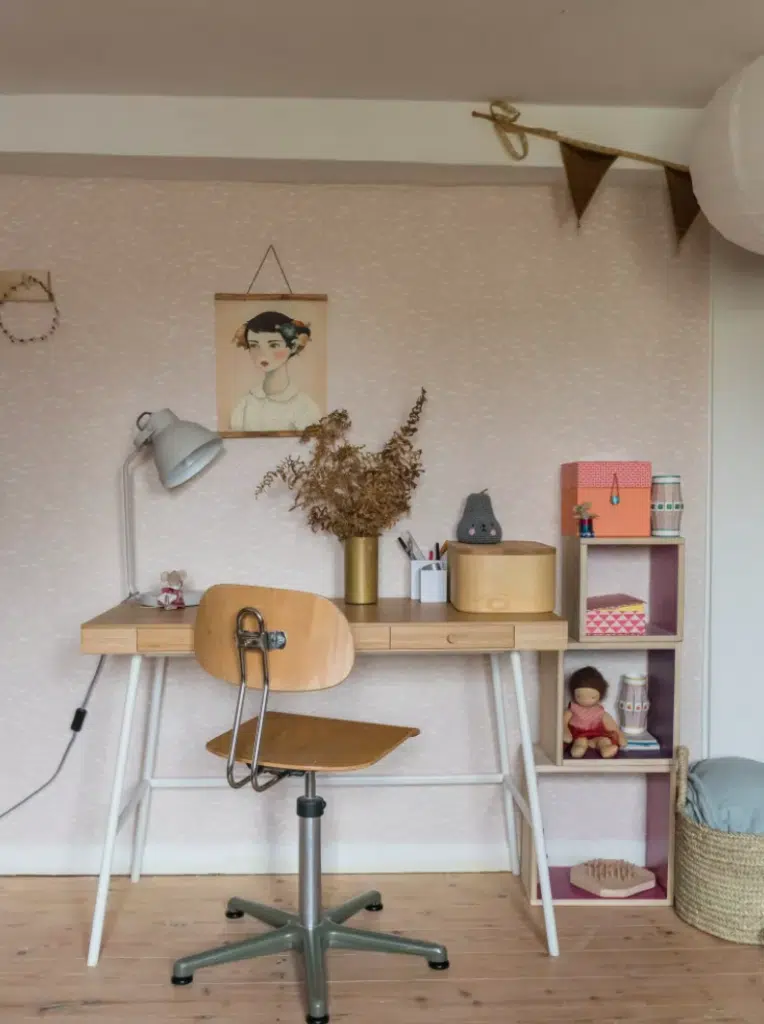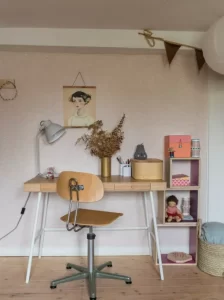 There really are some clever ways you can create a home office or study, even in small spaces like next to wardrobes, cupboards and windows. Make use of unused space, empty walls, cupboards, alcoves and so on.
For design inspiration and for more information, contact the Lofty team on (08) 8266 0011.