Should You Build a Deck or a Patio?
As all of us are spending more time at home, sprucing up and expanding the outdoor living space has potentially come to mind. From having a barbecue with the people you love to simply relaxing after multiple Zoom meetings for work, a patio or deck can create the perfect setting and ambiance for everyone to enjoy. And if you decide to sell your house down the line, it will increase your home's value and it will also be more attractive to buyers.
If you're confused on where to start in expanding your home further, read on to learn about these outdoor living space options to see which one is right for your home.
The main difference between a deck and patio
People sometimes mistake decks and patios to be the same or get them mixed up. To be simple, a deck is a raised structure with support underneath while a patio is an outdoor space connected to your home that lies directly on the ground.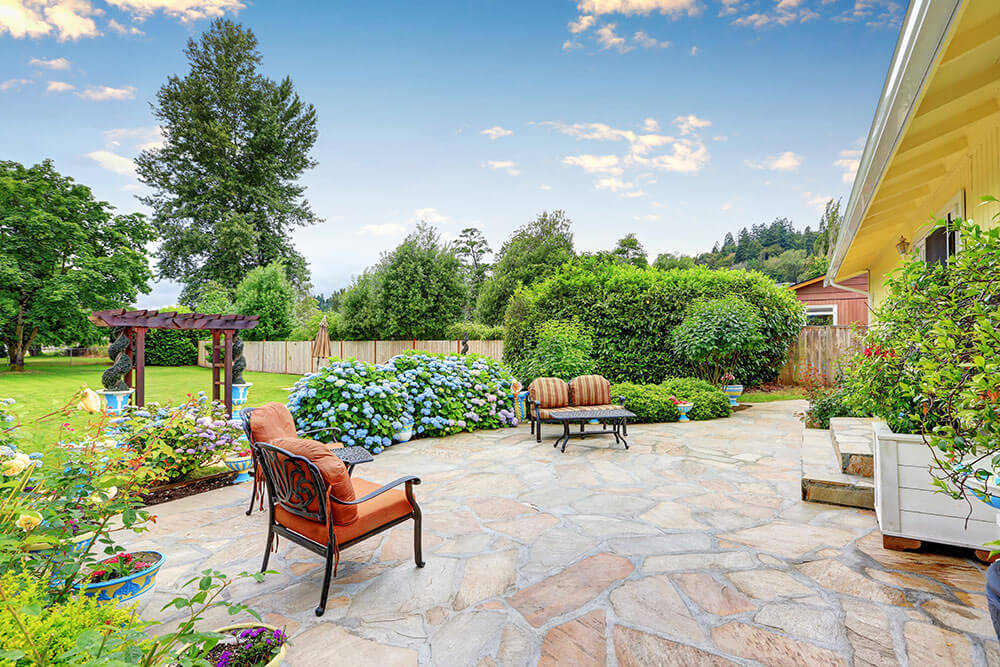 What is a patio?
A patio is a paved area adjoining a house. It can be covered or uncovered and can even be enclosed. Outdoor blinds can be installed to protect your patio from harsh weather and keep insects out.
A common misconception with patios is that it has to be a rectangular area connected to the house. A patio has no limit regarding its size or shape. It can even wrap around the house if that's what you desire.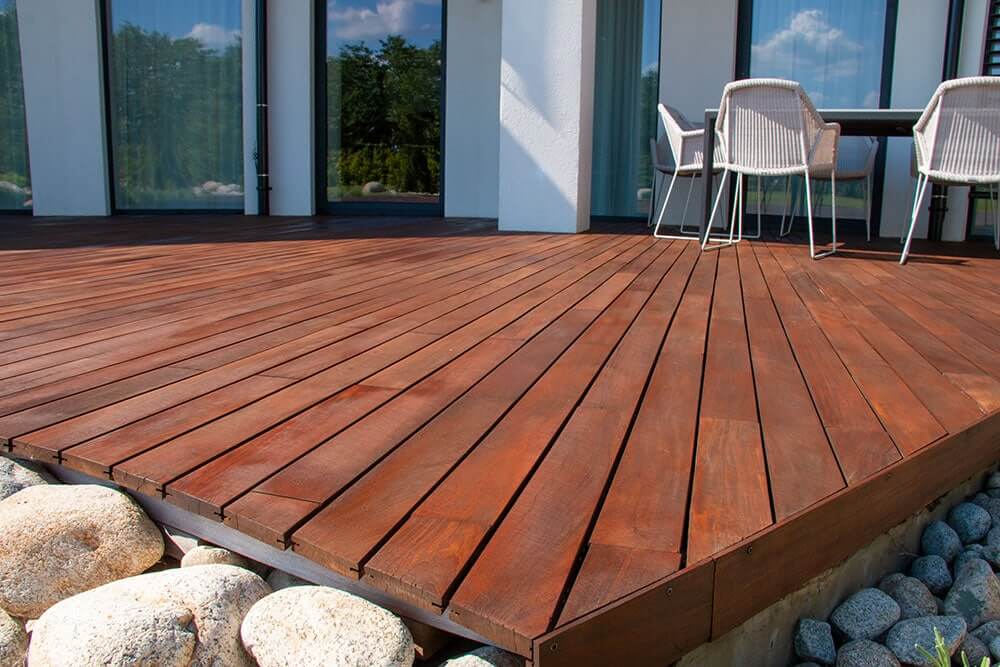 What is a deck?
The concept of a deck originated from the floor of a ship, which defined decking in housing terms as a timber platform or terrace attached to a house. This then suggests that the key difference between a patio and a deck is that a deck is an elevated structure.
A deck can be elevated however you like. Many decks are installed at almost ground level. This is favourable during the stormy season as the water won't pool in the rain that might flood your house due to its raised structure. A covered deck is also great in the summer to hang out while being protected from the heat of the sun.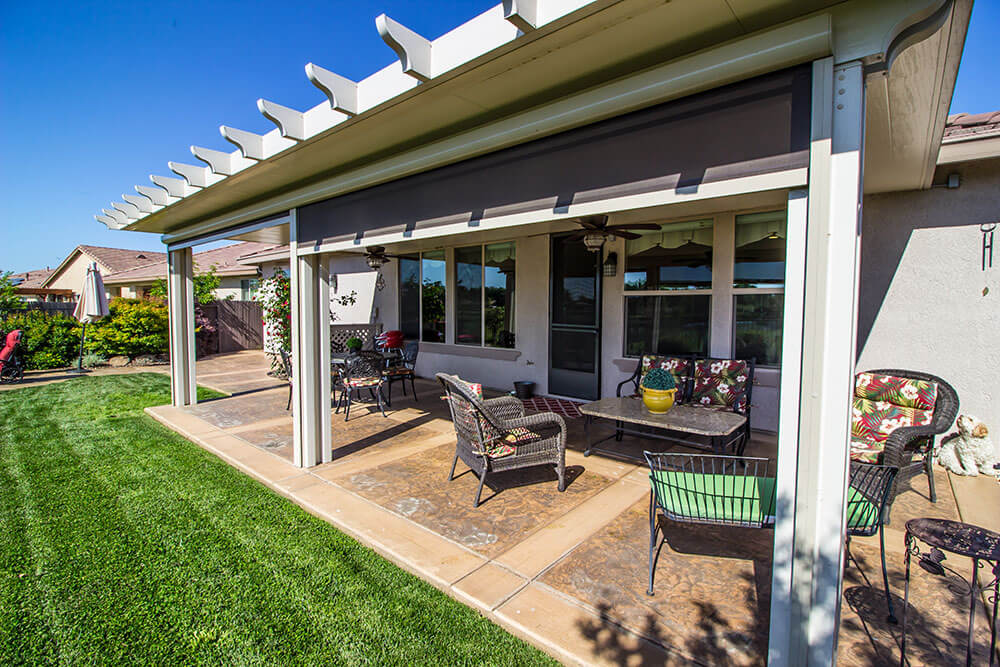 Deck vs. Patio – Factors to consider
Cost
The cost is similar but decks are generally slightly more expensive to build than patios as it is elevated. However, the final cost will depend on which materials you choose.
Lifespan
Based on the common materials in which both outdoor living space options are built, patios generally last longer than decks. However, composite decking lasts longer than wood and it is resistant to insects, splintering, and moisture damage.
View vs. Privacy
Since decks are a raised structure, they are the best choice if you prefer a view over privacy. Decks can be installed on upper stories or rooftops as well. Patios are an area connected to the house so they offer more privacy than decks.
Outside space available
Building a patio requires the ground to be as even as possible. This can result in spending to level your land, which can add up. Leveling is important to prevent the finished patio from cracking or breaking. Decks are the best option in those types of areas since they can be built over uneven land. It's also a better choice in areas where snow or rain may create moisture problems.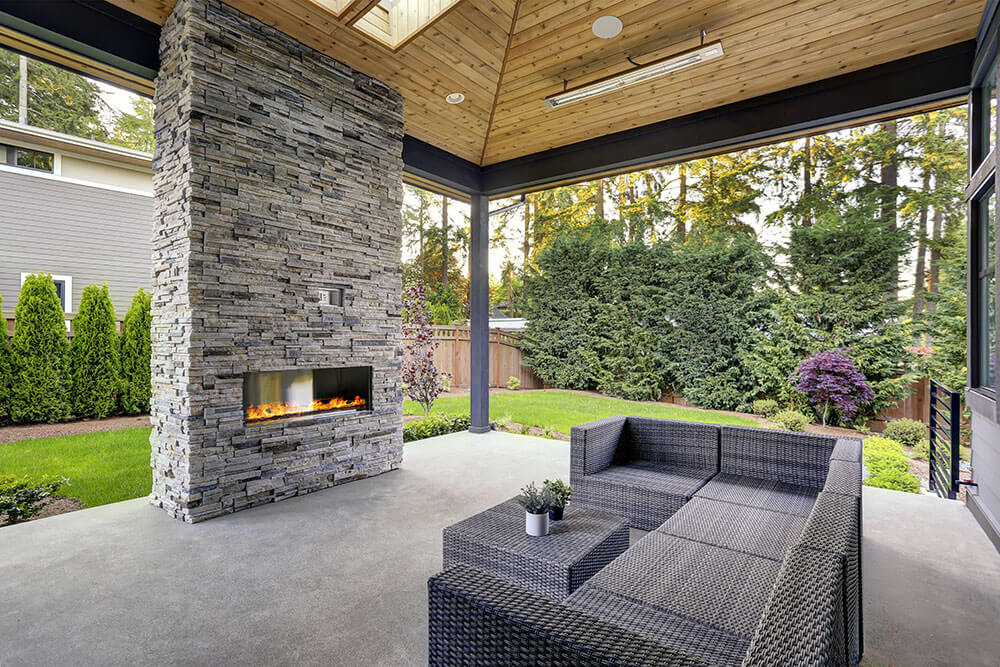 Which is right for you?
In the end, it all comes down to the layout of your backyard and the amount of space you want to allocate for your outdoor living space. You can even combine the two by having a patio adjoining your house and a deck then connecting your patio area. The main point is to make your decision based on functionality, cost-effectiveness, and your personal style and you'll make the best call for your home. And with Lofty, we can take your vision into life. Along with our excellent team, we make sure that any project is delivered on time, within budget and with a level of quality and service that is simply unmatched. Get in touch today HERE.