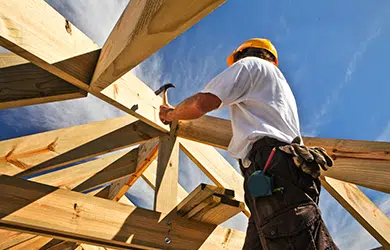 Knockdown and Rebuild, Renovate, or Sell and Purchase a New Home?
What's the right choice for you?
Have you outgrown your current home?
Are you now thinking about what options you have, because you're ready to upgrade and live in the home of your dreams?
Over time your needs and wants shift, your lifestyle changes,
or your family grows.
If you're yearning for an updated or bigger home then you've got a few choices:
● Knockdown and Rebuild
● Renovate your current home
● Sell to purchase an established home, house and land package, or build new on your perfect block.
But what's going to be the most beneficial option for your upgrade?
The budget you have to invest will be a big factor, as it is not only what you prefer, but what you can afford.
Let's dive a bit deeper into each option:
Knockdown and Rebuild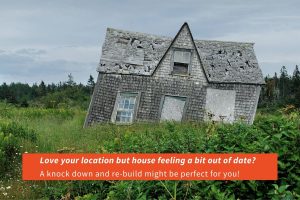 If you love your current location, but you pine for a new home, then a knockdown and rebuild might be the solution you need. You get to stay where you are, with the advantage of designing and building a home tailored perfectly to you, your family, and your lifestyle.
With land prices increasing and blocks of land becoming smaller, many people are now turning towards the knockdown and rebuild option.
The benefits of a knockdown and rebuild:
● This option can be much more cost-effective than moving or extensive renovations
● Complete control with the flexibility to design your home exactly how you want it
● Your home will be brand new, with modern features, materials and finishes
● You won't have to pay stamp duty with a knockdown and rebuild
● You get to stay in the location that you love
● You won't get the stress of house hunting or extra real estate fees
● Your property value will increase – should you wish to sell in future
● The budget is easier to manage with fixed building costs
The cons of a knockdown and rebuild:
● During construction, you'll need to find somewhere else to stay. This can disrupt your life as well as
add extra costs required for accommodation
● The approval process can be lengthy. It can take approximately 3-4 months to obtain council
approvals for the rebuild
● If you're looking to build a larger home but are limited by the size of your block of land, this option may not work in
your favour
A knockdown and rebuild could take around 8-12 months for completion, depending on the design,
weather issues, or other challenges that may present along the way. But to achieve the home of your
dreams, in your ideal location, this choice could be well worth the wait.
Renovate your Home
If you're not looking at full structural changes to your home but want an update, such as adding another bedroom, living room, a new kitchen or updated bathroom, then renovating is a great option for you.
Carefully plan any renovations to your home. Consider what real value it is adding to the home, whether it be functionally or financially.
All too often, home owners spend significant money on their homes thinking whatever they spend will automatically be added to the value of the property, only to find out after that it isn't always the case.
The Benefits of Home Renovations or Extensions:
● Can add value to your home with the right renovations
● Added comfort and space of modern living
● Much more cost effective than building a ne home completely
● You can continue to live in your home during the renovations
● If you have equity in your property, renovation loans are a great option
The cons of Home Renovations:
● Home upgrades can be limited by the current design
● More drastic renovations can be expensive and disruptive
● You may overcapitalise, meaning the cost of renovations exceed the additional value that may be added to the home
● Older homes may contain toxins such as lead or asbestos – proper removal could cause the cost of
your renovations to skyrocket
Sell to Purchase an Established Home, House and Land Package or New Build on your Perfect Block
Perhaps you don't have the space or time required for a knockdown and rebuild or renovations? In this
case, purchasing an established house or looking into House and Land Packages or at purchasing a block in
your perfect location, might be the right solution for you.
The benefits of a House and Land Package, a New Build or purchasing an existing home: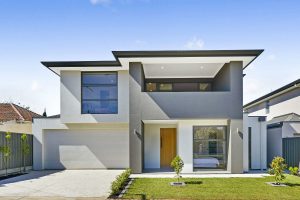 ● You can find an existing home that suits your lifestyle and family in an area convenient for your needs. Just move straight in with little fuss
● You won't need to put up with the disruption of a renovation or knockdown and rebuild
● You know what the costs are upfront
● Many House and Land packages offer great incentives to purchase and to upgrade
● Purchasing land alone gives you flexibility in your builder and future floor plan
● You can be settled in relatively quickly – with a turnkey solution
● A house and land package will often provide better value than an established house in the same
area
The cons of selling your existing home to buy a bigger one:
● You may be up for repair or cleaning costs to get your current home ready for sale
● Timing may become an issue with trying to sell your home to move into a new one
● Finding a new property can be a stressful and lengthy process depending on your needs
● You'll need to consider stamp duty costs, conveyancing fees, moving costs, and real estate agent
fees
Not sure which option is the right choice for you?
Making the decision to knockdown and rebuild, renovate, or sell and purchase an established house can be
difficult and one that you want to get right from the start.
The choices can soon become overwhelming, and it's recommended that you speak with an expert to
weigh up all of the options and calculate the costs as accurately as possible. At the end of the day, you need
to be happy and love where you live, working within your means and budget.
At Lofty Building Group, we have extensive knowledge, experience and a proven track record in all aspects
of knockdown and rebuilds, project management, developments, and custom home builds in Adelaide. We
also have a varied range of quality modern house and land packages available, all of which can be tailored
to your specific requirements.
Our clients trust us for a reliable, transparent, and tailored experience, with a heavy focus on clear
communication. We work to ensure that you'll get the most out of your land and unlock the full potential of
your home – creating a space suited perfectly for your lifestyle for years to come.
We offer flexibility in design, exceptional workmanship, and confidence throughout your exciting journey
towards your new dream home.
Take the first step towards your future, call our friendly team today and let's look at all of the options
available to turn your new home dreams into reality – The Lofty experience is one like no other, which
offers the complete perfect solution tailored specifically for you.