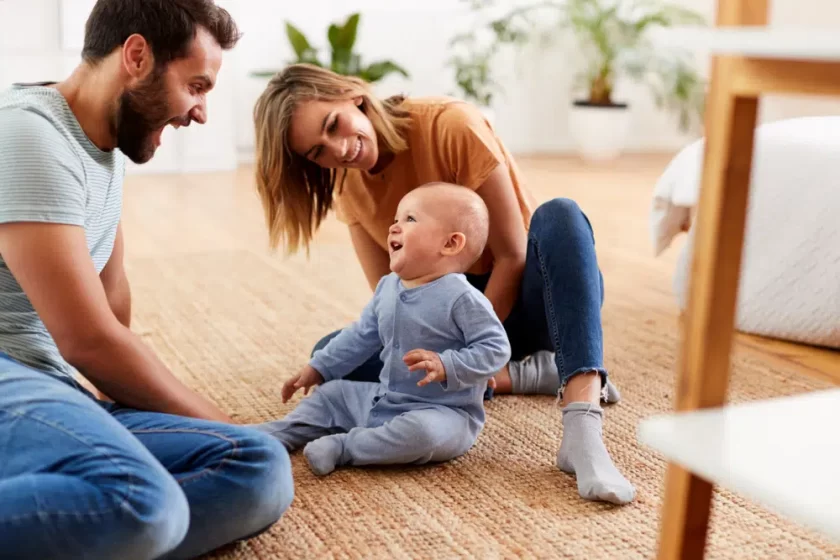 Top Tips to Babyproof your New Home
Can a new home be baby proofed in a somewhat presentable and aesthetic way? The answer is definitely, yes. The days of having to choose between your child's safety and a sleek looking home are long gone. We are here to inform you that the two can in fact coexist. Of course there are standalone, temporary baby proofing methods, but these can often look tacky. Instead, there are a range of structural changes you can make to a home to babyproof it without altering its overall design and appearance. The best part? These can often be undone for when your bub grows up. But hey, a little safety hurts nobody… plus some of these tips can double for pets. Let's get into it – here's some top tips to babyproof your new home.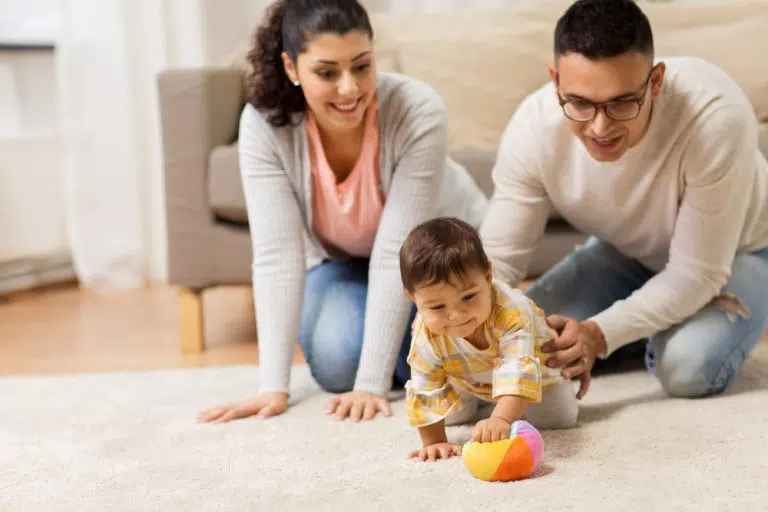 #1 GATES FOR…
The most common baby proofing method is the implementation of gates. Big, small, indoor, outdoor and everything in between.
STAIRS
Stairs can be considered the biggest danger point in a home. There is the potential for children to fall between banisters and fall up and down the stairs in general. Temporary plastic gates are very common and easy to find, however they often detract from the look of a staircase. Instead, there are fantastic durable stair gates on the market (ones of glass, metal and so on).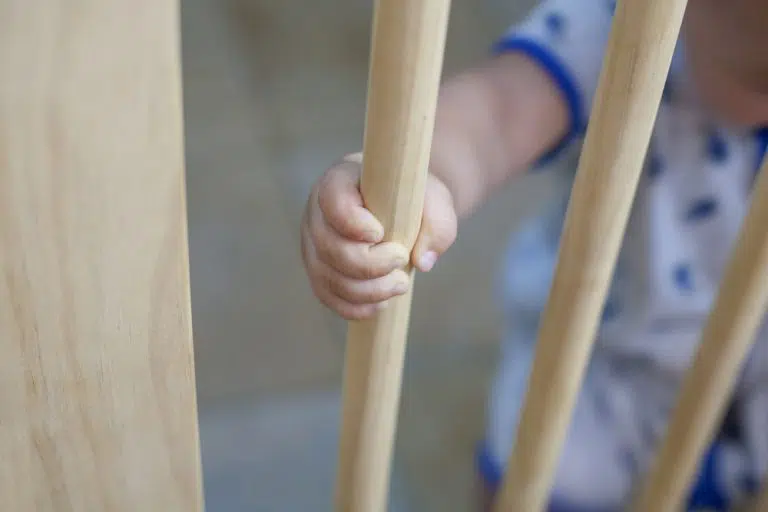 AROUND THE POOL
It is absolutely imperative that if you have a pool, it is secured at ALL times. It is a requirement of Australian law to install fencing/gates around your pool and must be approved by the local council. This means ensuring there is sufficient child resistant fencing surrounding the pool as a permanent structure. Doing this will help avoid any potential accidents from occurring (in addition with pool and swimming education and supervision).
Fact – An average of 30 children under the age of five have drowned in Australia each year for the past ten years.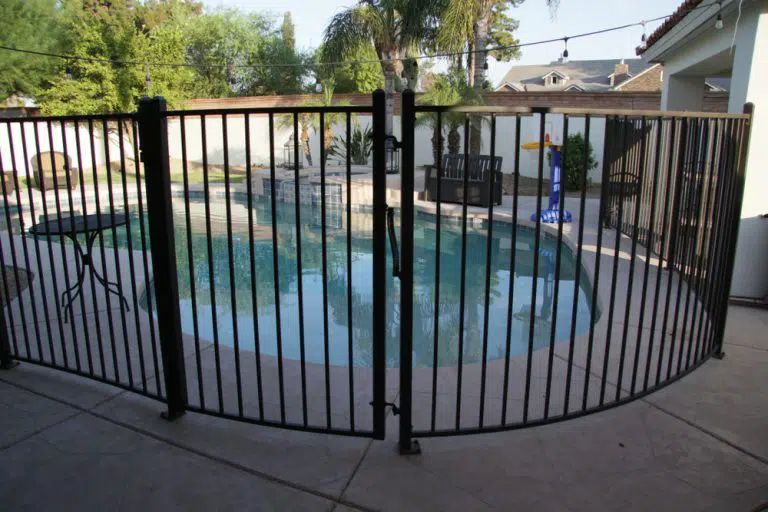 OUTSIDE
In addition to fencing around the pool, it is also important to have other areas of your back and front yard fenced. This will allow your baby, toddler or child to explore the outside world without any concern they may wander onto the street. Sometimes those slippery kids can get away from your watchful care, so the implementation of locked outdoor gates, side gates, etc is another safety measure to take. You can never be too careful!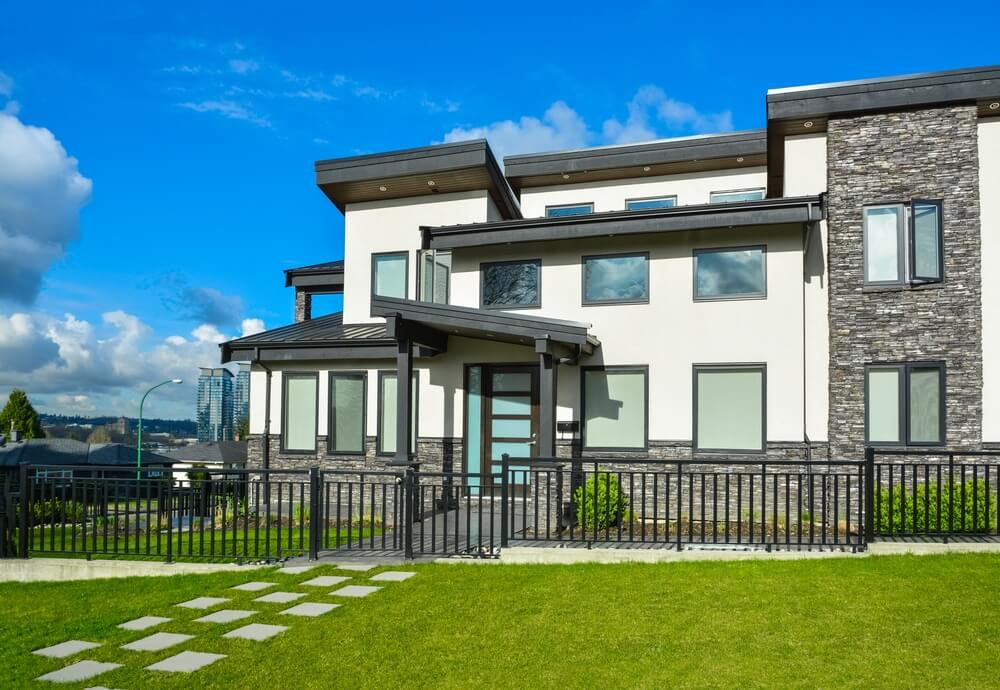 #2 LOCKS
There are many types of locks that can act as a great baby proofing tool. Not only privacy locks on doors and windows, but locks on cupboards can be extremely safe and helpful too. On top of general safety, you'll also prevent one of those hilarious situations of your kids getting into the flour and throwing it everywhere, making a huge mess.
IN THE KITCHEN
Kitchen's can be a massive safety hazard for young children. Flames, boiling water, sharp knives, the list goes on and on. Plus, when we're cooking we often get distracted and may miss little fingers trying to get into dangerous things. The installation of latches and locks on cupboards, cabinets and drawers is a great way to combat this and put your mind at ease.
Handy hint – The use of stove-knob covers and safety gates also will provide further piece of mind.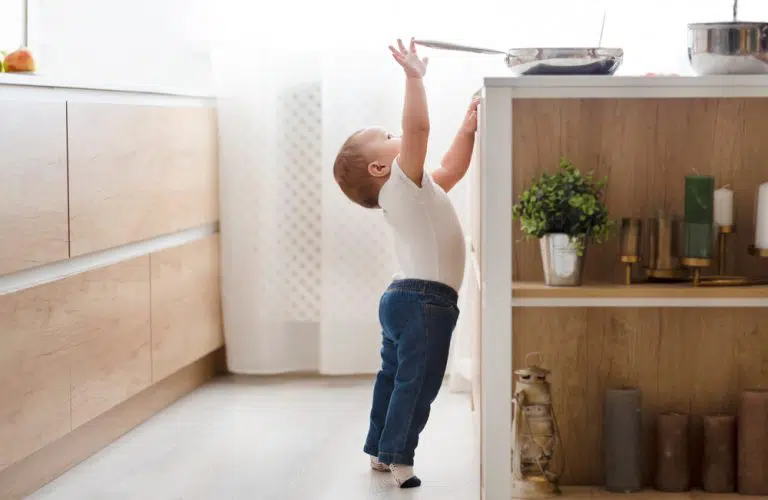 IN THE LAUNDRY
We often store harmful chemicals and cleaning supplies in our laundries. Of course young children getting their hands on this would be detrimental. Therefore a way to baby proof your laundry is to install high shelving or cupboards and store these products totally out of reach to your young child.
ON WINDOWS AND DOORS
Locks can also come in handy on windows and doors. An easy way to keep little ones out of select rooms and out of danger from climbing out of windows.
Note – If you have a balcony, make sure the doors and windows leading to this are tightly secured AND ensure the railing is high enough so your child won't be able to climb over it.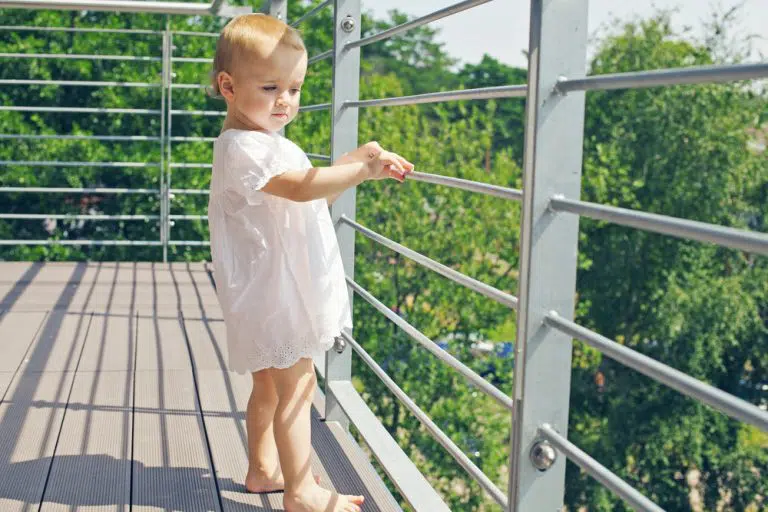 OTHER BABY PROOFING TIPS:
Bench tops with a curved edge, instead of a sharp right angled edge

Easy to clean glass panels (with coating, gloss, etc)

Install

smoke detectors

and ensure battery is up to date

Remove pebbles from the base of indoor plants as these are a choking hazard

Installing electrical socket covers

Mount your

television

or secure it to eliminate the risk of having it fall

Mount any portable style storage to the wall to prevent kids pulling them over
Different baby proofing methods will work for different people and different lifestyles. Although it is fair to say that utilising these suggested tips will not only make your home a safer place, but will provide you with peace of mind.