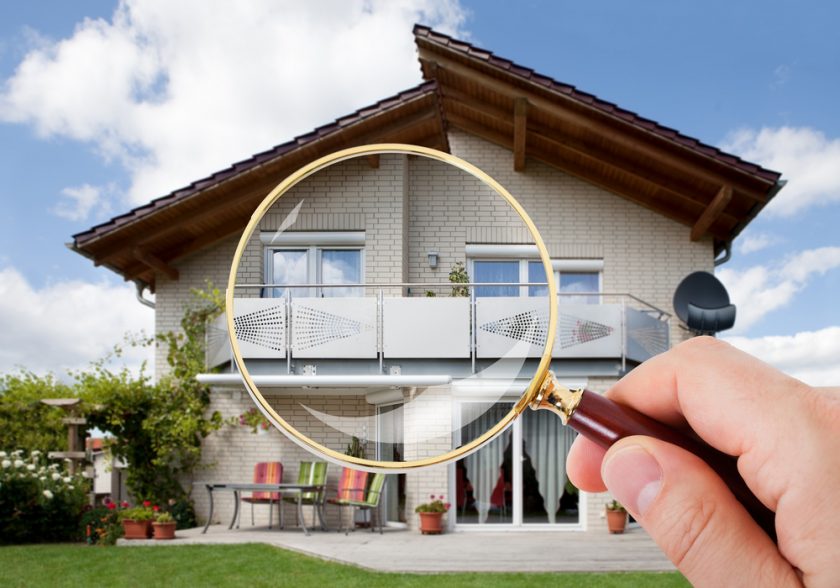 What to look for during a PCI (Practical Completion Inspection)
Building a home is no doubt an exciting journey (with handover being the most exciting part of all!), but before any type of handover happens, a pre-handover inspection or a PCI (Practical Completion Inspection) must take place. So what actually is a PCI (Practical Completion Inspection)? A PCI is essentially an opportunity for you to inspect your new home along with the Site Supervisor of your build before it is handed over to you. This inspection is for you to see for yourself whether anything requires repairs or alterations. If any issues are identified, you are then able to ask your builder for these to be rectified before handover. Your Site Supervisor will make note of, and mark, any issues throughout your home, but it is a good idea for you to keep your own notes or records too so that you can refer to it later. It is important to note that certain items (such as large/expensive kitchen appliances) may not yet be installed. This is because these items are typically installed as close to handover day as possible to minimise any risks.
While handover is an exciting time, it can also sometimes be daunting, especially if it is your first time building. You might feel overwhelmed in the lead up to your inspection, which might again be amplified if you are not familiar with the building industry and are unsure what to be aware of before your inspection. It is important to remember that you and your Site Supervisor are a team during this inspection, and they are there to answer any questions you might have as you both walk through your home. Your Site Supervisor will also be honest with you and flag any items of concern that they may have. Read on as we outline some of the things you should be on the lookout for during your inspection.
It can be beneficial to bring the following items with you to your inspection:
A copy of your master plans (including the electrical plans).
A copy of your selections or any upgrades.
Something to plug in to test your power points (e.g. your phone charger).
Your phone to take any photos.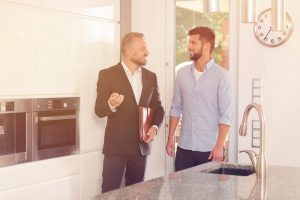 START WITH THE OUTSIDE
The exterior of a home is the first thing you see, so let's start there.
#1 DOORS & WINDOWS
First things first, you need to make sure all of the external doors and windows of your home are free from damage, open and close smoothly and that all the handles and knobs are in good working order. It is also important to check that the locks and keys are working properly and easily (for your windows, this can be tested once inside). Make sure you inspect the areas around your doors and windows for damage and don't forget to make sure your flyscreens are installed securely too.
#2 THE ROOF
Be sure to also inspect the roof of your home; an area that is often missed. Don't be afraid to get up there and take a look. Here's what to look for:
Are the tiles of your roof secure and free from any damage? Check for missing, cracked or broken tiles.
Check that all elements of your roof are securely installed and free from damage (e.g. downpipes, gutters, fascias, eaves, valleys etc.)
Don't feel silly asking about something that doesn't look right to you. You'll want to ensure everything looks spot on before you move in.
#3 GENERAL EXTERIOR ELEMENTS
Looking more closely, the following exterior elements should also be checked:
Inspect brickwork, mortar joints and weep holes to check for inconsistencies, stains or cracks in the bricks or debris in weep holes (pro-tip, make sure you check the underside of any window sills, especially on highlight windows, where you can see the quality of workmanship in the mortar).
If your home has been rendered, check for any cracks or unevenness and if your home has any sort of cladding, ensure it is neatly installed and well fixed.
Test any light switches or external power points.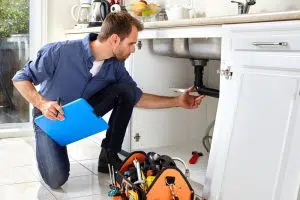 INTERIOR
Once the exterior elements of a home have been inspected, it's time to venture inside.
#1 ELECTRICAL
The aesthetic of a home means nothing if it is not safe to live in. Check the electrical elements of your home, including all power points and light switches to ensure they are working properly. If you have dual switches, make sure they have been wired up correctly. If you have a security system, test it. Also, now would be a good time to check that the smoke alarms are functional and working, if you have those installed before handover.
#2 PLUMBING & WET AREAS
Ensuring all plumbing fixtures work correctly is also an integral part of a PCI. Some specific things to look for are:
Test all your tapware (sinks, baths, showers etc.), flush your toilets and test your plugs.
Check that any silicon used in wet areas (around sinks, baths, taps and countertops) is neat and free from gaps to ensure the areas are properly sealed.
Check the tiles and ensure the grout is free from gaps/holes.
If applicable, check the edges of your niches especially if you requested mitred joints.
#3 WALLS & PAINT
The condition of the walls and the paint job of a home is another element needing to be inspected. Keep your eyes peeled for the following:
Any marks or chips in the paint.
Any uneven areas or inconsistencies.
Any cracks.
Check the cornices, skirtings, architraves, window sills, ceiling and walls, even within wardrobes and the like.
#4 GENERAL THINGS TO CHECK ACROSS THE BOARD
In each room of your home, ensure you are checking that:
Fixtures, fittings, benchtops etc. are free from damage and scratches.
The doors and windows open and close smoothly and the locks are in good working order.
All light switches and power points work as they should
All doors, drawers, cabinets and cupboards open easily.
And there you have it, our overview of what to be on the lookout for during your pre-handover inspection. While the above list is not exhaustive, it provides a good starting point of what to be prepared for during your inspection. If you are still feeling overwhelmed, it can help to hire an independent and objective third party professional building inspector to accompany and assist you through your inspection. Make sure you are ready to come across small items or issues such as paint marks and a little dirt, these are to be expected, but rest assured any issues or concerns that you have will be rectified before official handover of your home.
Good luck and enjoy your inspection!