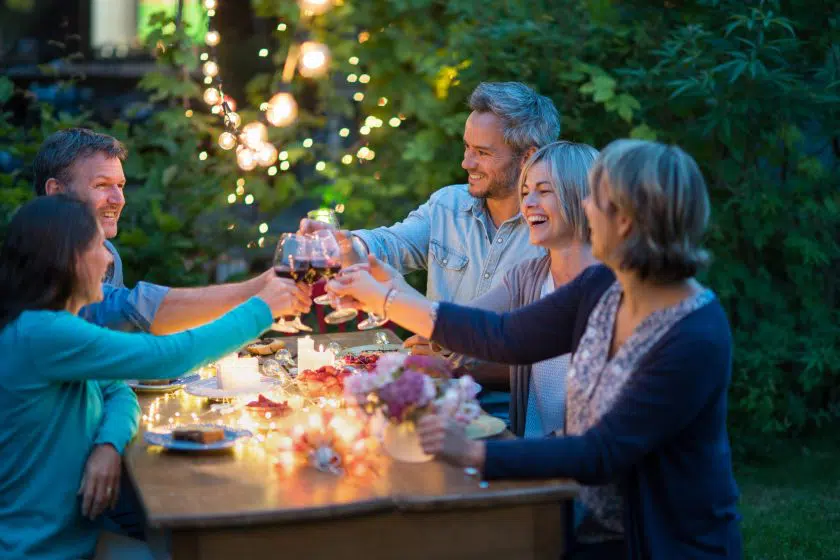 The Key to a Perfect Entertaining Space
With summer often comes entertaining and celebrating the festive season. For some, entertaining is a breeze knowing exactly how to throw the perfect shindig. However if you're not a usual entertainer, you'll want to learn some tips and tricks. This blog will outline the key to a perfect entertaining space. Even if you are a regular entertainer, stay with us, you may learn something you didn't know or thought of before. Let's prep for this party!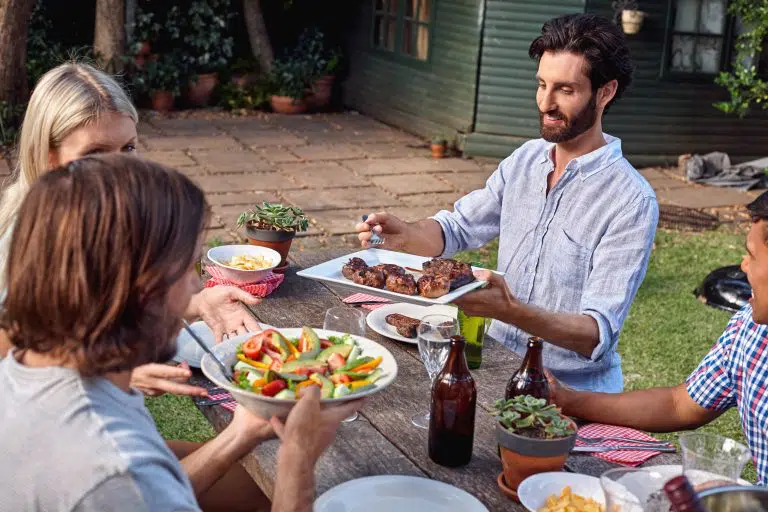 OUTDOOR ENTERTAINING
Let's start from the outside in with outdoor entertaining. Whatever your backyard or outdoor area looks like, with some smart planning, you can create a fantastic entertaining space in no time.
STEP 1: CONSIDER YOUR ENTERTAINING STYLE
Before you decide on a layout, you'll want to consider your family's entertaining style as this will play a big part in the layout and practical elements of your entertaining area. For example if you often host dinner parties, then make an outdoor dining table the focal point. Whereas if you're more of a drinks by the pool type of group, then perhaps an outdoor lounge or bar could set the focal point. Focus on elements that are useful to you and don't waste space on those that are not.
STEP 2: PLAN YOUR LAYOUT
Once you have considered your personal entertaining needs, then decide on a layout to match. For example if you have a big family, then invest in a larger outdoor dining table, or if you're a cocktail lover then perhaps include that bar area. Make the most of the space you have by choosing furniture and other elements that will help make entertaining as easy as possible. Plenty of places to sit and areas to stand, particularly under some shade from that summer sun. Don't forget the most Aussie aspect, a BBQ. This will help you avoid having to run back and forth into your kitchen inside.
ADDITIONAL WAYS TO IMPROVE YOUR OUTDOOR ENTERTAINING SPACE:
Place furniture to maximize comfort AND add to views/ aesthetic

Invest in quality furniture that can withstand both hot and cold weather

Add stylish

accessories

(e.g. outdoor chandelier, iron wall art, outdoor clocks, hanging plants, etc)

Add lighting for ambience (e.g. lanterns, fairy lights, etc)

Ensure there is plenty of shade (e.g. umbrellas, a verandah)

Maintain a sense of privacy between you and your neighbor (this could be done through hanging plants, a

canopy

, divider, etc)

Install an

outdoor fan

to make those hot days bearable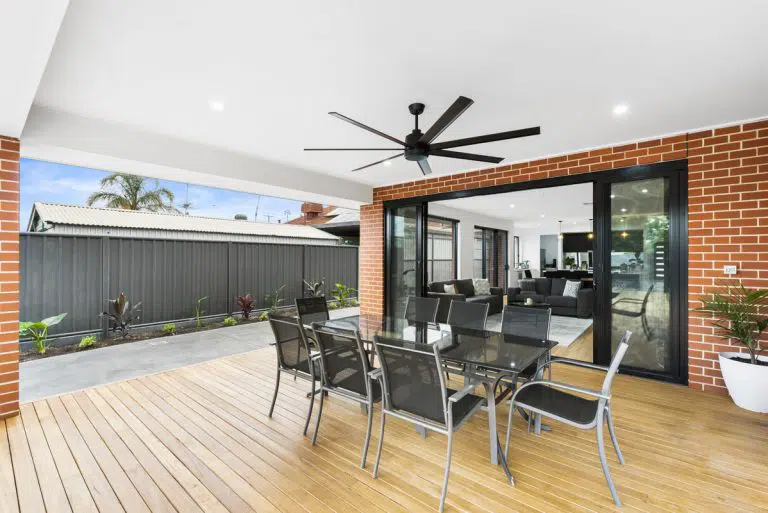 INDOOR ENTERTAINING
Indoor entertaining has most of the same concepts as outdoor entertaining, plus or minus a few. Similar to outdoor dining it is imperative you consider your personal lifestyle and work out a layout based on this. Once you have done this, then everything else follows.
Design or create

an inviting entry

If you entertain often then open-plan designs work well (as rooms flow onto one another e.g the kitchen, dining room, lounge room)

Make the bathroom luxurious (soaps, fresh hand towels, light a candle)

Include a statement island bench into your kitchen design (not only does this look great, but it can be used as a serving station when

entertaining

)
Tip – Invest in bi-fold doors. This is a fantastic way to combine both indoor and outdoor entertaining areas.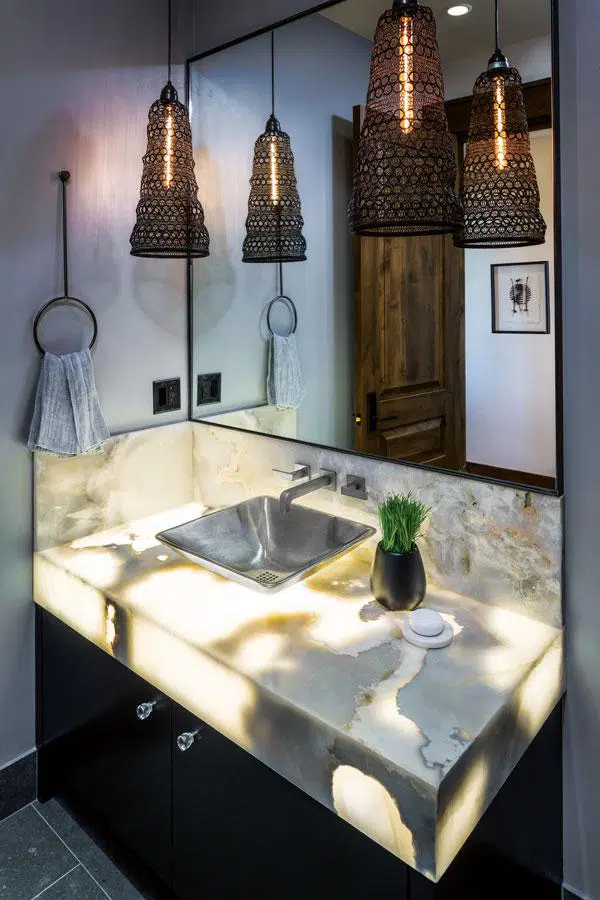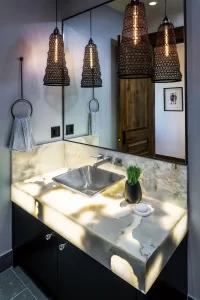 Our bottom line is this; the key to a perfect entertaining space is different for everyone and every home. Assess your entertaining wants and needs and go from there.
For more design inspiration, get in touch with the team at Lofty.