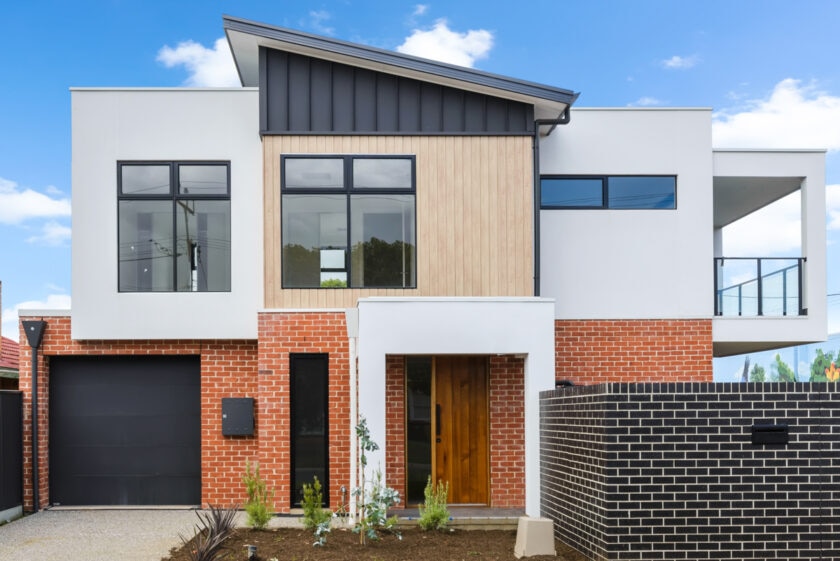 Two Storey Home Builds: What You Need to Know
There is no right or wrong answer when it comes to the well-debated question of one-storey vs two-storey homes. Both have their perks and serve different needs depending on the stage of life that you are in or your personal preference and feelings toward climbing stairs. Here we'll discuss some things to know about two-storey homes before you embark on your home building journey.
Should I build up?
Building a home comes with what feels like a million decisions and building up or not is one of them. The land size, lifestyle priorities, and budget all play a contributing factor to your housing decisions.
Does having a two-storey home optimise your liveability and the value of your home? Will it complement your lifestyle and most importantly contribute to a space that enables you to unwind, create memories and embark on experiences? A recent NAHB survey indicates that 64% of buyers nationwide prefer single-storey homes. Have a read through our Pros Vs Cons blog about two-storey homes to help you decide.
Many people gravitate towards two-storey homes for their aesthetic looks, not to mention the increased space and footprint. However, it's important to consider the necessity of a two-storey home in your future plan. For instance, having stairs when you retire may impact your health or may make the house feel extra empty when all the kids have moved out.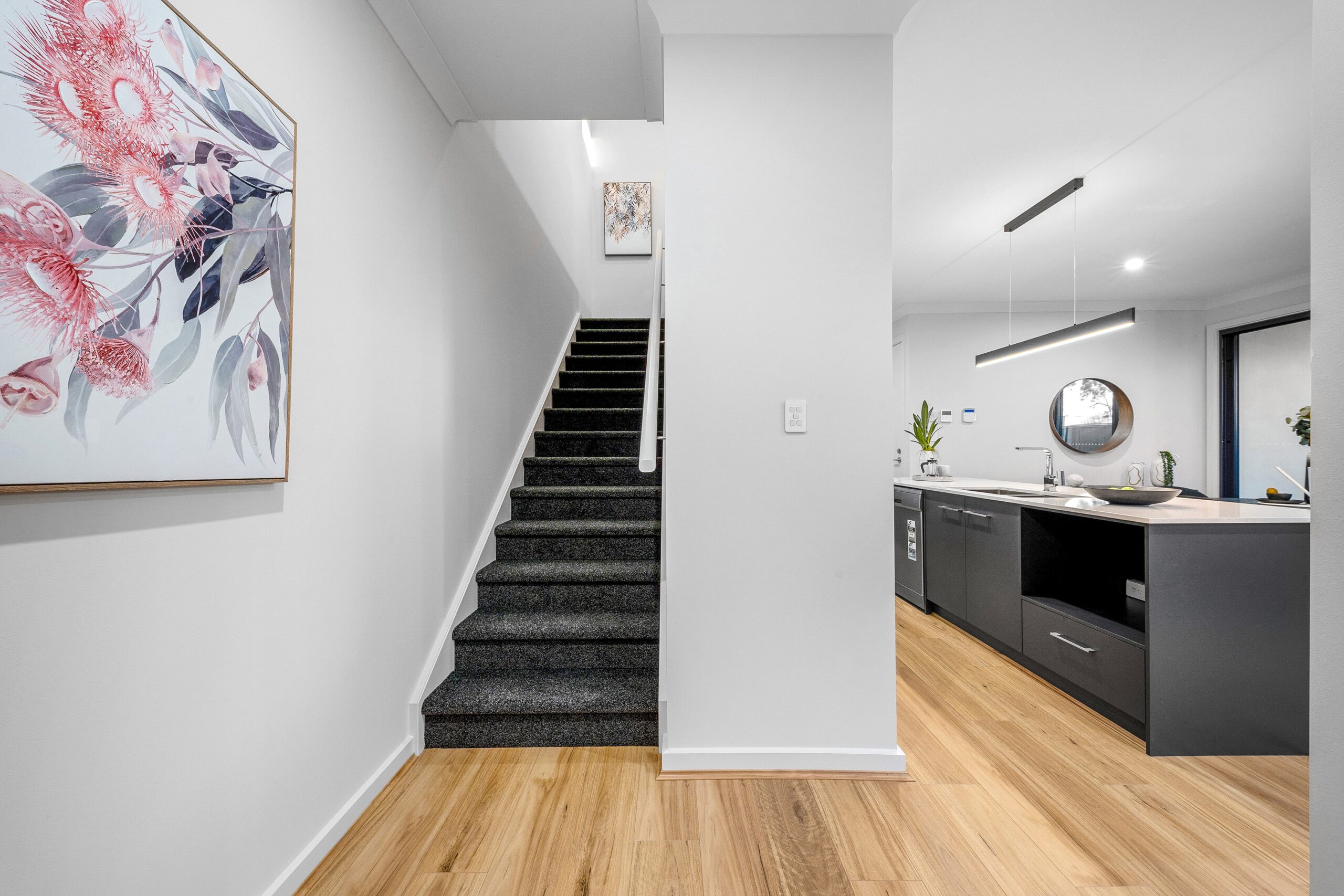 The layout of a two-storey home
Did anyone else love running up and down the stairs as a kid with your best mates or grabbing a cardboard box or mattress and sliding down if you lived more on the wild side? There's something exciting about being on ground level one second and up the next.
The rule of thumb is to have private rooms, such as the bathroom, office space, and bedrooms upstairs. This leaves the public shareable spaces, including the living room, guest room, and kitchen downstairs. Stairs are commonly placed near the entrance for aesthetic looks and practicality.
10 things you should know about building up
The Cost to build – double-storey homes typically cost more to build than a single-storey home due to the increased materials, space and labour when building.

More usable backyard space – two-storey homes are ideal if your block is narrow. Second stories can maximise your living space, leaving room for a alfresco, garden or shed, etc. without having to compromise on your inside space.

Better views – is there anything more relaxing than sitting on a balcony, breathing in fresh air and overlooking a beautiful evening sunset?
Increased privacy – have visitors coming over? Well, there's no need to remember to close the bedroom doors to hide away any unsightly mess. By placing all bedrooms and private spaces upstairs, you can hide it all away.
Good separation – two-storey homes enable you to separate areas, increased privacy, noise reduction and promote a good work-life balance. For example, you could have a home office downstairs, while the games rooms are kept upstairs. Or you could have the kids upstairs and a parents retreat downstairs, the options are endless.
Feature stairs – two-storey homes have the capacity to elevate your house and the stairs can add a 'wow-factor' with impressive design options and finishes available.
Inconvenience of the stairs – stairs are known to be a tripping hazard and may impact those with mobility limitations. It may be a bother if you continuously forget things upstairs and lose time going up the stairs again.
Heating and cooling – may be a challenge to find a good balance between the two levels and may end up with a more costly heating and cooling system.
Outside maintenance – more windows to clean, harder to reach gutters, etc.
Remember to ask about council requirements in your area before you get too attached to any designs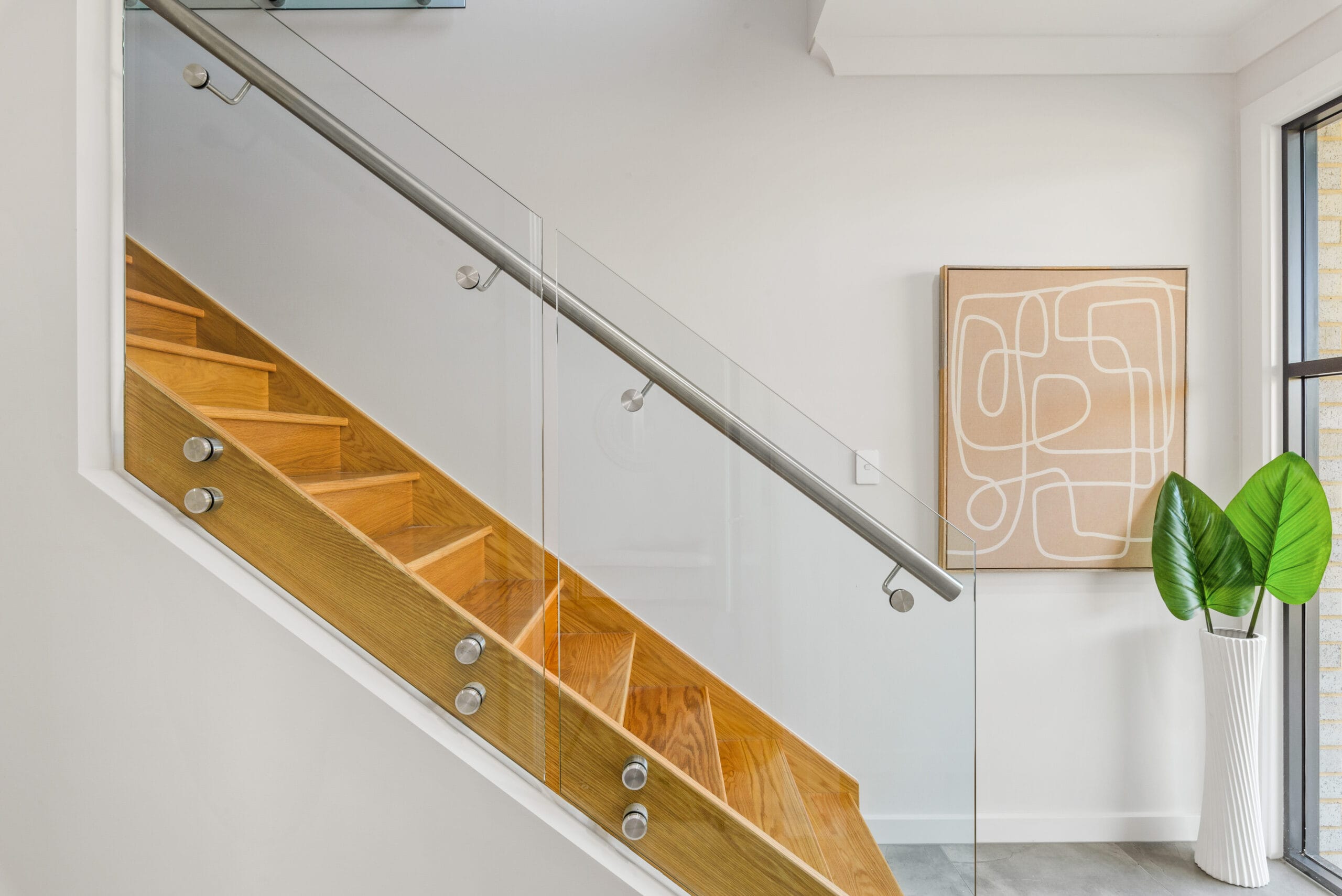 Still stuck on what to do? Have a look at the double-storey homes we've built for inspiration. It all starts with a conversation. Get in touch with us today.