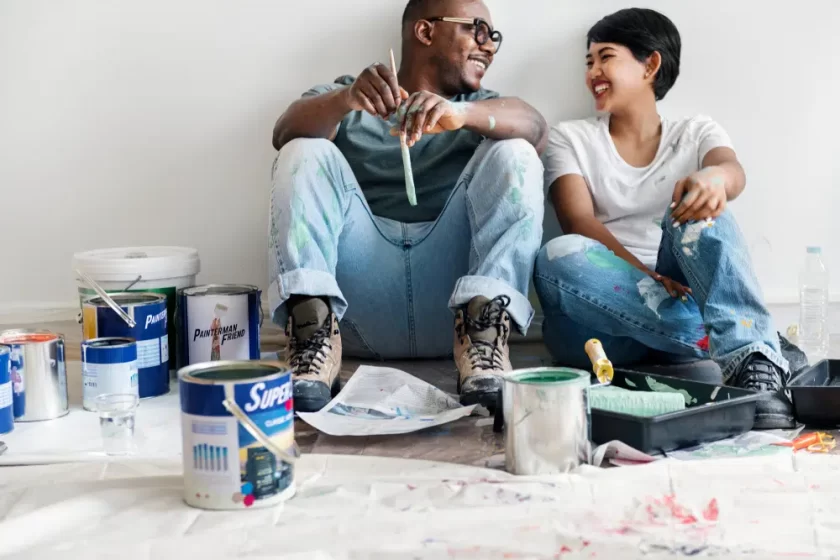 10 upgrades that will increase the value of your home
So you're considering selling your home? No matter who you are or where you live, one thing is for sure…the aim is to sell your home for the best price and in a timely manner. In order to obtain this, there are certain things you can do to your home. Read on to discover 10 upgrades that will increase the value of your home.
#1 FRESH PAINT JOB
A great way to add value to your home is starting with the most noticeable elements. When buyers walk into the room and are instantly impressed, their perceived value of the home increases. The most common way people tend to do this is by giving their walls a fresh coat of paint. Not only is painting affordable, but it can give an entire room a refreshing and revitalizing facelift. While you're at it, it would be wise to also repaint skirting boards, doors, door frames, ceilings and windows.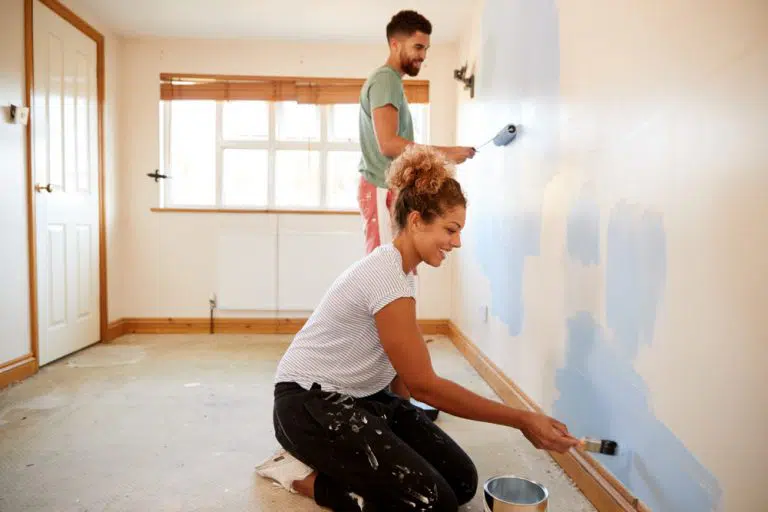 #2 BYE BYE BYE WALLPAPER
Wallpaper… the old patterned or printed wallpaper can quickly date a home back a few decades and minimise appeal to the buyer. If this applies to your home, then it's time to remove it and then replace it with fresh modern wallpaper or a fresh coat of paint. Of course this depends on the style of your home, but it's important to keep elements of your home somewhat refreshed, clean and stylish.
#3 WINDOW AND DOOR REPAIRS AND UPGRADES
Apart from just painting windows and doors, another tip to add value to your home is repairing any damage they may have or upgrading them altogether. This is an affordable and clever way to give your home a revitalised look without heavily renovating. Upgrading to a modern set of doors/ windows will not only look fantastic, but will also have insulation benefits. Essentially helping to keep your home cool during summer and warm during winter. This will make your property more environmentally conscious as you can then use your heating/cooling system less frequently.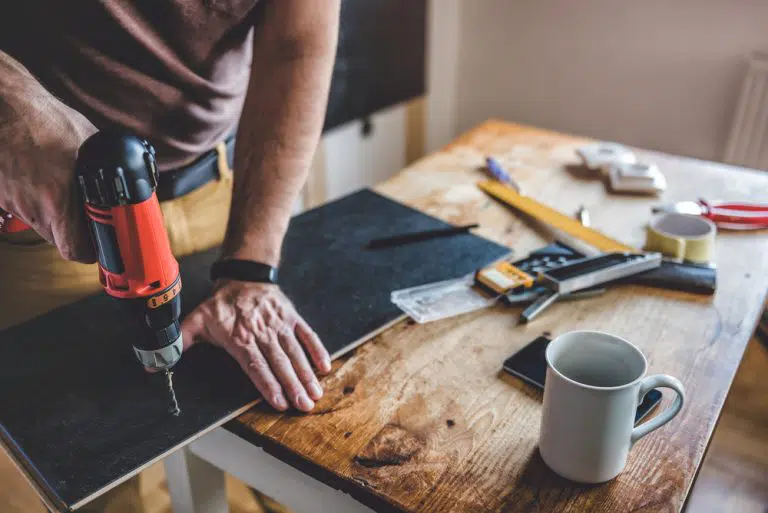 #4 FLOORING
Along with walls, flooring is another element that runs throughout the entirety of a home. It is often one of the most noticeable too. Before you think you're going to advise you to spend thousands of dollars upgrading your flooring, think again. Unless your floor is absolutely destroyed, all it requires is a good polish or deep clean to get it looking flash again. Fix any damage, clean any stains and it will be good to go.
#5 BATHROOMS
Bathrooms are certainly a section of your home that potential home buyers will scrutinise. Well maintained bathrooms will only need a good clean in preparation for selling. If necessary, and permitted you have the budget, certain bathroom upgrades will definitely increase the value of your home, especially for older, more dated looking bathrooms.

Some ideas include:
New tiles

New cabinetry

New mirror

Replacing

tile grout

Replacing shower curtain/door

Replacing toilet seats

Upgrading to new fixtures (e.g. tapware)

Repairing any chips in tiles, bathtub, etc

Ensuring the exhaust fan works and is cleaned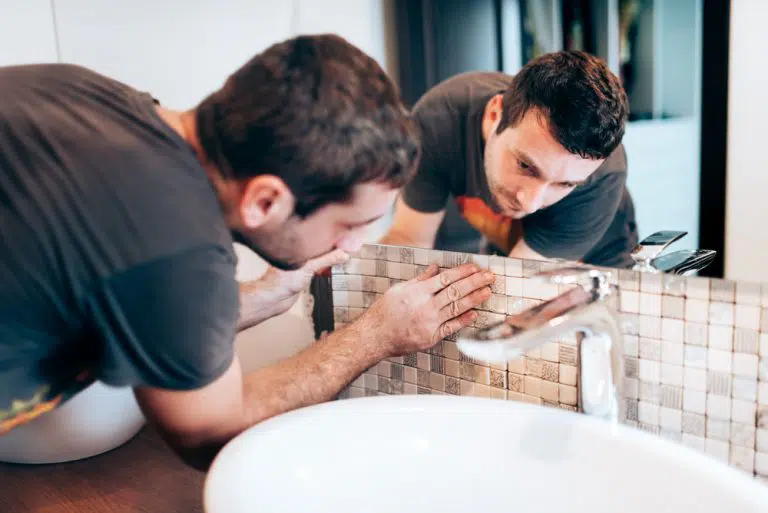 #6 KITCHEN
Similar to bathrooms, kitchens are another room that home buyers will look closely at, as they are at the centre point of a home. On average, a full kitchen renovation can cost between $15,000 and $43,000 (not including appliances). Ideally, you would want to do a full kitchen renovation well before the time to sell, so you can enjoy it too. For those that cannot afford a full kitchen renovation, or just prepping the home for selling, there are certainly other avenues you can take to give your kitchen a refresh.
Some ideas include:
Benchtop upgrade

New tapware

New fixtures (e.g. handles on drawers)

Freshen up cabinets with a fresh coat of paint

Repair any cupboards that are damaged

Upgrade splashback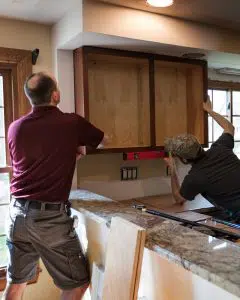 #7 THE ART OF LANDSCAPING
When selling your home, the front exterior is the first thing that potential buyers will see when viewing online photos and when inspecting in-person. When selling, the aim of the game is to build the perceived value of the home from the first look. This can be done through the art of landscaping. Landscaping traditionally encompasses having lush green lawns or perfectly designed gardens that are well manicured. Whilst this is true, landscaping also encompasses having an inviting social/entertaining area, stone paths and walls, decorative trees, decorative bushes and essentially any additional elements that help make your outdoor spaces appealing.
Some further ideas include:
Ensuring lawn is well-maintained

Plant native or evergreen plant varieties that are low maintenance and bloom all year round.

Plant trees, hedges and shrubs that will grow to provide privacy in front of windows and doors. Not only does this provide privacy, but greenery can also help insulate the home from the harsh Australian sun.

Pay attention to

outdoor entertaining areas

too, this includes patios, verandahs, alfrescos, swimming pools, BBQ areas, decking, driveways, etc.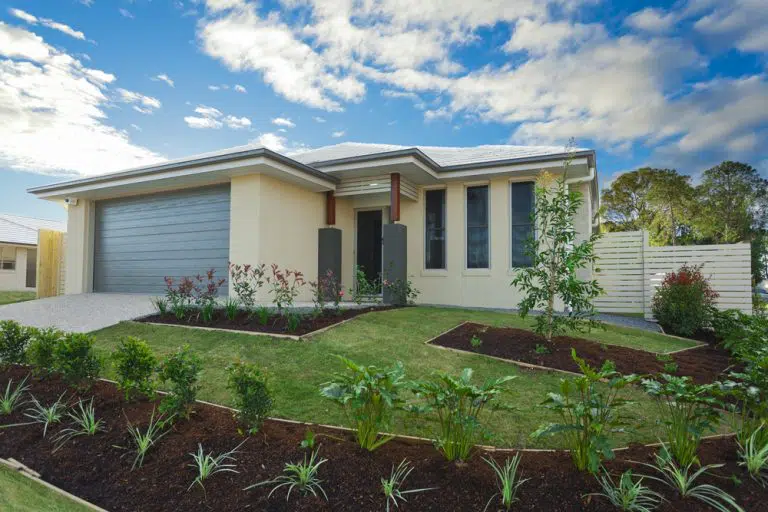 #8 ROOFING
Over time the harsh Australian sun can damage our homes, particularly the parts that are in direct sunlight. Although there are UV protected roofing options out there, not all homes have this. If this rings true for you, then upgrading your roof may be an option to get more value when selling. It can be as simple as a paint job, right up to a full restoration.
As stated before, the front of a home is the first thing potential buyers will see and so it is important to ensure this looks fantastic. Another way to do this is by upgrading your driveway, a section of our homes we often neglect. This can be done by simply getting it pressure cleaned to restore it's original look, or completely upgrading it by repaving/reworking to change the shape, size, etc.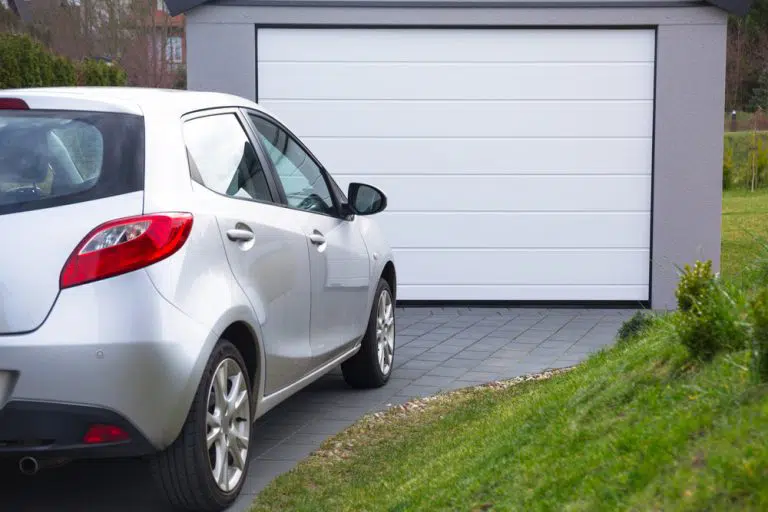 #10 LIGHTING
Sometimes the smallest upgrades make the biggest impact. This often rings true for light fixtures. They can really complete a space and impress potential buyers. Upgrading them can give a room more light and also act as a statement piece of decor.
Other ways to upgrade your home to prepare for sale include:
Give your windows a deep clean or professional clean

Revamp the

entrance

with modern decor

Upgrade light switches

Replace sinks
With all this in mind, we hope you have gained an insight into what you can do to upgrade your home in order to increase its value. Of course quality of upgrades are important but remember that the aesthetics are most important. Quite often what is seen adds more value than what is unseen. The overall objective is to visually impress potential buyers so that they fall in love with the home. When buyers feel attached and are excited about your home, they will pay more for it and all those small upgrades will yield a significantly higher return when it's sold.