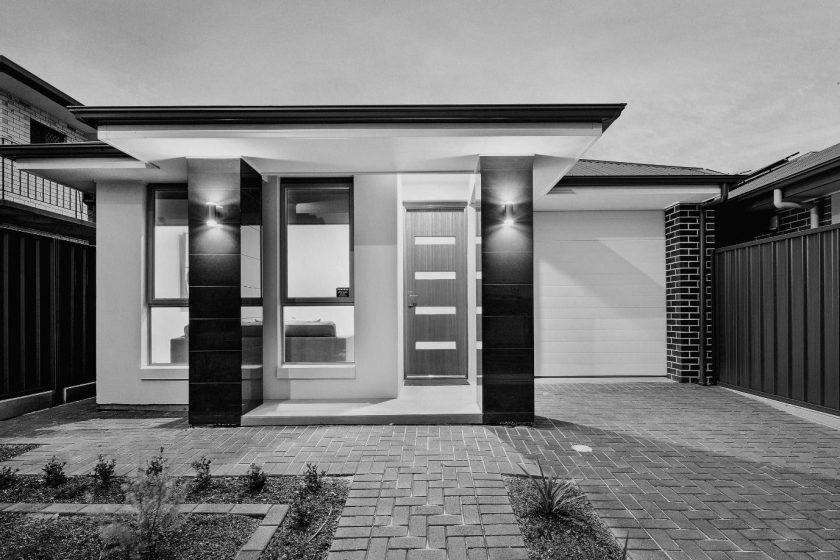 Protect your home – Here's our top tips for home security
Protecting your home – Here's our top tips for home security!
Why should we be interested in home security?
There are many things to think about when it comes to securing your home. Among these are the benefits to you and your family – protecting your valuables, deterring criminals, and giving yourself peace of mind.In some cases, you can also lower your insurance costs.
Statistically, most break-ins are crimes of opportunity.An intruder notices a weak spot and takes advantage of it. Securing your home will decrease the chances of common threats, such as robbery and property damage from occurring.
Now, how can you improve your homes security to protect yourself, your family, and your belongings?
Here are the top tips for securing your home from Lofty Building Group. The home builders Adelaide residents trust to provide a safe and secure property, built to your individual needs.
Security systems, alarms and home automation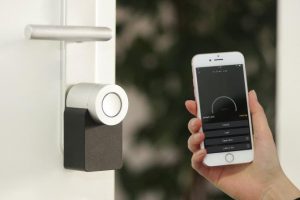 Thinking about a security system before building your new home can have many benefits.
It can be much more cost-effective to include a system while building, rather than adding one later. Hardwire keypads, cameras, and alarms during the building process. You're able to decide on the most convenient placement for you, even before your home builders begin.
Many alarms and video systems can link to an app on your smartphone, allowing you to have eyes on your home at all times. Combine this with home automation, smart locks, lighting, and appliances to allow for easy and convenient control of many features of your home remotely:
Unlock the door for the kids when they get home from school, reducing the chance of losing keys along the way.

Turn the lights on and off when you're on holidays, potential intruders will think there is always someone home.

Greet delivery drivers and canvassers when they ring the bell, they will never know your house is empty.
Depending on your needs, a variety of home security systems are available. Either as a kit you can check yourself, or as a complete setup that includes professional monitoring and assistance. When you decide which security system is right for you, Lofty can organise installation during your build.

Doors and windows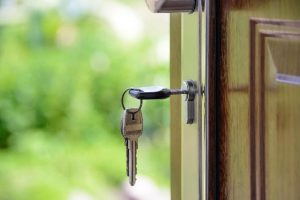 Doors and windows are the most common entry points for burglars. Look over and inspect all your exterior doors and windows. Make sure the frames and latches are in good condition, and any hinges are protected.
A benefit of building a new home is that you can be sure that no one else has keys to your house. You can decide on the best locks for your circumstances. Include deadbolts, smart locks, and video doorbells in the building process. Giving you comfort from the first day you move in.
Security screens on doors and windows are an easy way to strengthen your home and add an extra layer of protection at entry points. They allow air to flow through your home while keeping it secure. Screens are a good visual deterrent and come in many different colours and styles to suit any home.
Our astute home builders in Adelaide make your new build process straightforward and stress-free. Together, we'll design your dream home. With Lofty Building Group, you're never limited – incorporate the features you want and need to ensure your home is personalised to your liking.

Home safe
If you have valuables or important papers, you could consider installing a wall or floor safe. They can be bolted or built directly into the concrete floor or the walls and should be too heavy for one person to move with ease.
If you're building a new home, provisions can be made for this during the design phase. Home safes can protect your valuables from fire, theft, and water damage. A safe will also add another level of protection if an intruder finds their way into your home.
Lighting
Improve the security and safety of your home by installing plenty of lighting – place lights along pathways, near the garage, and around other outdoor structures.
Set up sensor lights in dark corners and at entrances in both your front and back garden. Sensor lights turn on as people approach, the lights come on, and act as a deterrent to potential intruders. They're also a useful addition to your property as they help you and your visitors see where they're going when it's dark. So, no more stubbed toes or trips on the stairs.
Solar-powered lights are ideal for around the garden or in areas without power. More light at your property means fewer places for people to hide.
Secure the perimeter
You first need to identify any risks around your home. Walk around the outside of your house to find any blind or dark spots. An intruder will look for open windows, doors without protection, and a possibility they can enter unseen.
Is there somewhere a thief could hide? Light it up. Something they could climb? Remove it.
Add another layer of defence to your home, a barking dog can provide effective additional security for your home.

Gardening
For so many of us, gardening is a relaxing and enjoyable past time, and it's also a fantastic way to keep intruders away.
By keeping trees, hedges, and garden beds well maintained and trimmed, you're able to minimise hiding places. Cutting branches from trees close to your home prevents people from accessing second-floor windows or your roof.
By spending time in your garden, you're enhancing the curb appeal of your home but also keeping it secure.
Make it hard for someone to gain access to your home then they will move on.
With home security – prevention is better than cure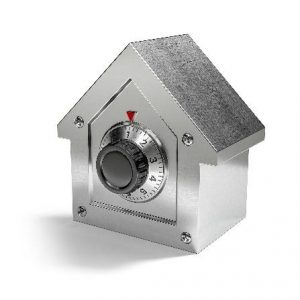 Securing your property must be proactive. Don't wait for things to go wrong before taking the necessary steps. The best way to prevent crime, and keep your family and valuables safe, is to remove the opportunity.
Planning home security at the start of a new build, rather than as an afterthought, is highly recommended. At Lofty Building Group, we can incorporate your required security features into your construction plan to allow for seamless integration in the build.
Call the home builders Adelaide praises today on (08) 8266 0011 or visit our get in touch. Find out how Lofty Building Group can build your new dream home, with your long-term peace of mind at the forefront.