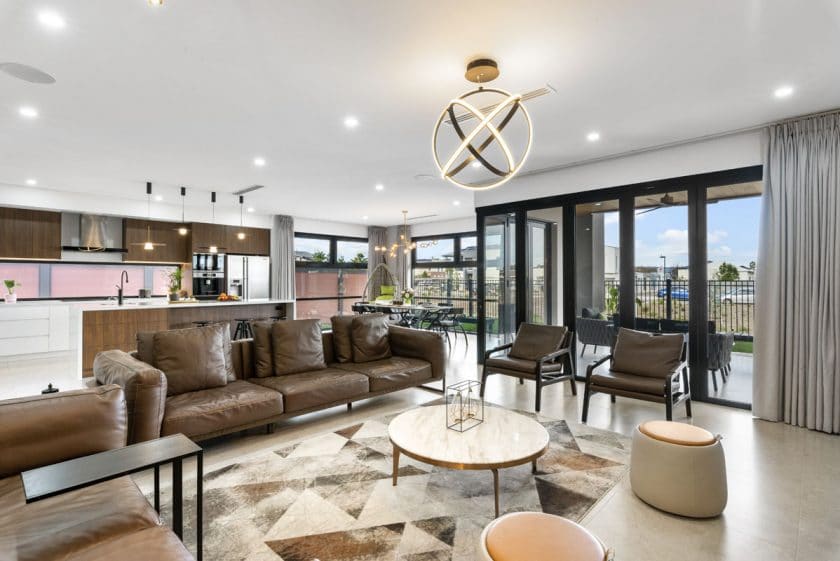 How to Give Your Home the Luxurious Look on a Budget
I'm sure everyone would love to have that luxurious look in their home, but how can you do it if you're on a budget? We're here to tell you that it is possible and we're about to outline how you can achieve the luxe look in your home.
THINGS TO PLAN
First things first, let's discuss some things to plan and think about. The first step in building any home is setting a reasonable budget. This budget will need to include all building materials, labour fees, utility fees, insurance, plus all additional factors such as decor, landscaping, etc. After working out a budget, the next step is mapping out what you can't necessarily afford and finding ways to incorporate a snippet of this into your home. Often you can get away with just adding luxury touches to your home rather than committing to the full look.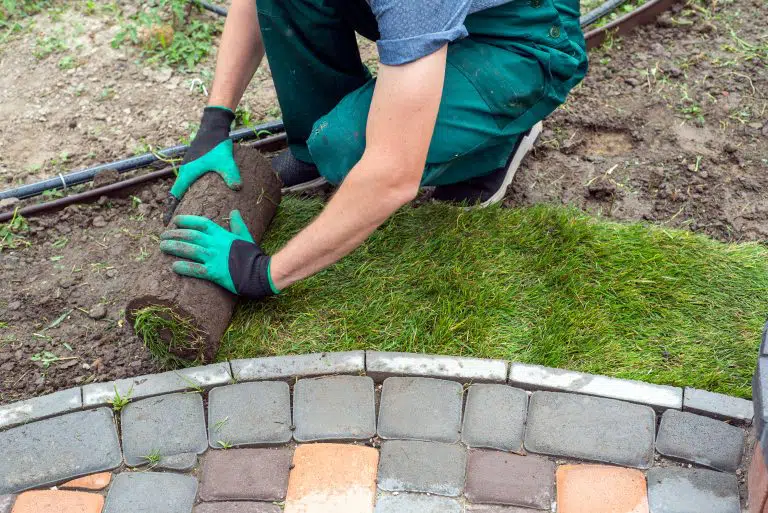 HOME DESIGN
In terms of actual home design, there are some key things you can do to make your home look large and luxurious. These include:
High ceilings to create a feeling of large space

Ensure there is ample lighting (e.g enough windows included on design)

Good quality flooring options

LED lighting (e.g light up the stairs, roof edge lighting, shelves, sinks etc)

Choose elegant window treatments (e.g.

plantation shutters, timber venetian blinds, deluxe drapes

, etc)

Tile bathrooms from floor to ceiling to create the illusion of more space

Stick to glossy material finishes

Embrace

trims and mouldings

on walls, windows and ceilings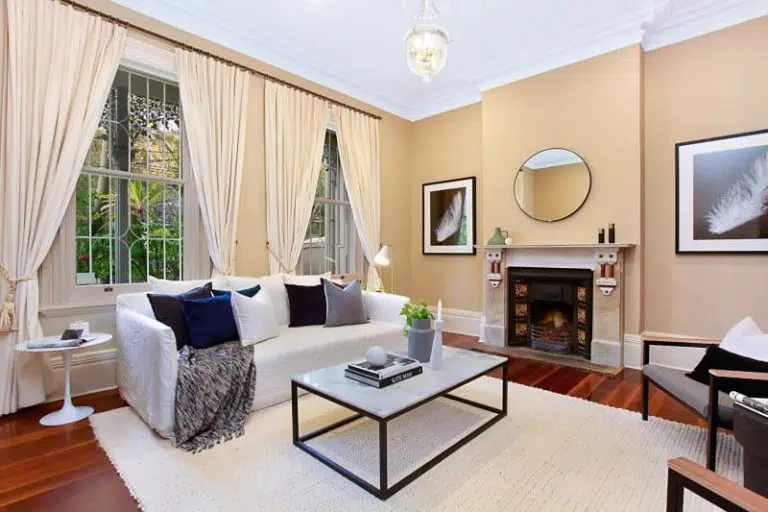 DESIGN ELEMENTS DURING THE SELECTIONS AND INTERIOR DECORATING PROCESS
Interior design or styling the home is going to be where you can leave the best impression. A poorly decorated home can give off a bad impression, but just as much a well decorated home can give off the impression of luxury. Follow these tips:

NEUTRAL COLOUR PALETTE
First off, before we get too fancy, go with a neutral palette and you will do no wrong. Neutral colour schemes are timeless, easy to work with and always look fresh. Due to their simplicity, neutral colours are also the perfect canvas and backdrop for other interior design elements such as furniture and art work.
ART WORK
Regardless of its price, art work will always bring a luxurious look to any home; particularly large-scale wall art. A large statement piece can make any space bold and interesting. Art doesn't always have to be expensive. You can find some good looking pieces that give off that luxury feel.
KEEP IT CLASSIC
A handy way to keep your home looking luxurious for the long haul is investing in timeless, good quality pieces of furniture. They will never go out of style like a trend of the season eventually will. This means that you will not have to spend more money purchasing new pieces of furniture that are now more suitable and stylish each year. Timeless pieces are always the way to go.
Our tip – Along with a couch, invest in a statement arm chair. These types of chairs have luxury and elegance written ALL over them.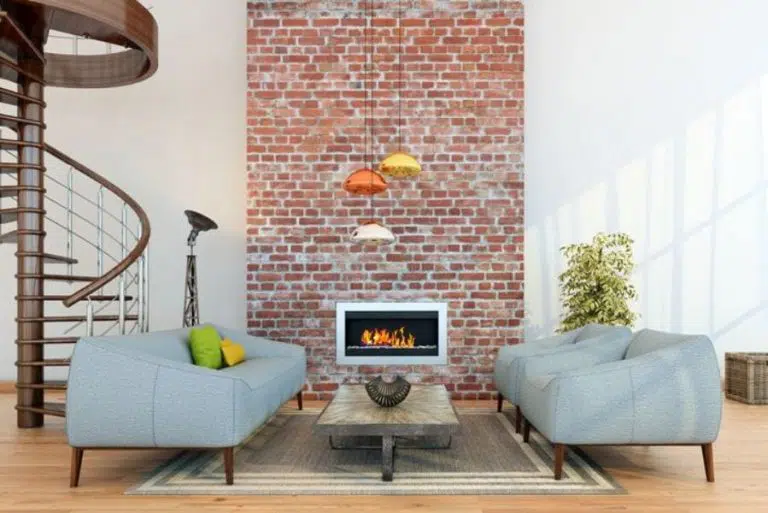 AFFORDABLE BUILDING MATERIAL OPTIONS
When done well, you can turn otherwise standard building materials into incredible luxury features in your home. Here's a few suggestions for building materials to play with:
1. CONCRETE
Concrete is a super popular material right now. From flooring and walls to furniture, it oozes modernity and simplicity, yet luxurious at the same time. This contemporary looking material does not contain any organic materials, which eliminates the possibility of mould growth. It's low maintenance and easy to clean. What's better? Concrete is water and fireproof.
2. METAL
Another affordable building material is metal – corrugated metal sheets in particular. Not only do they give off a modern feel, but they are durable and recyclable. Similar to this, industrial steel and iron is another option that is great for a home's skelton. Let's say the modern industrial look is certainty 'in'.
3. BRICKS
Exposed brick interiors are a quite affordable option to achieve that luxury look. The idea is to create a focal point for the brick wall by creating a contrast between the exposed brick and the rest of the standard walls. It's become quite the trend for architects to work with for their designs. There are plenty of exposed brick ideas online, so ask your builder to incorporate this into your new home.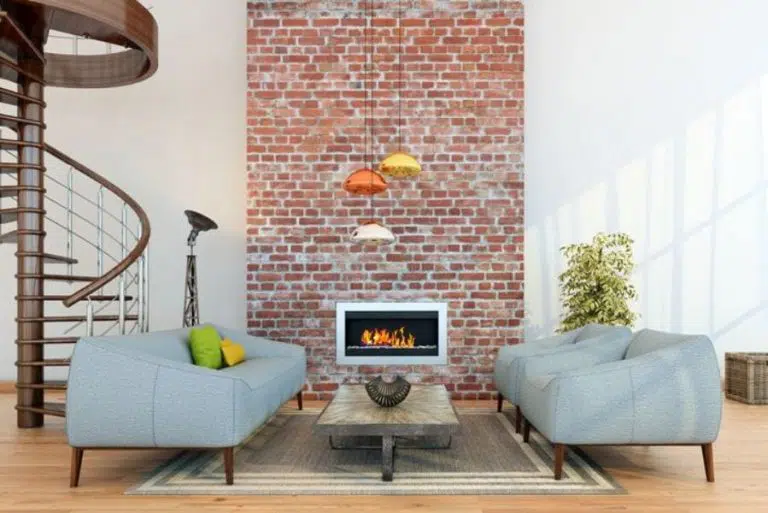 ADDITIONAL SELECTIONS THAT OOZE LUXURY:
Velvet

Good quality fixtures (handles, taps, etc)

Indoor plants or flowers
So there you have it. Having a luxurious looking home does not necessarily mean adorning your home with priceless art and furniture. It means utilizing space and materials in a smart way that can achieve this same look.