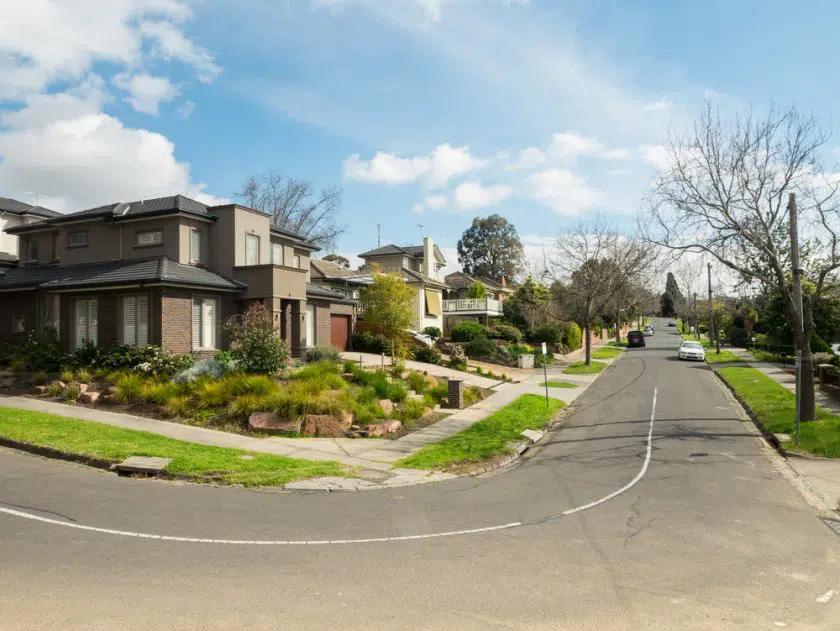 The Benefits of Building on a Corner Block
When you're searching for the perfect block to build your dream home on, you'll likely come across some corner blocks connecting two streets. Perhaps you are wondering how they might differ from a regular block and if there are any benefits to them. Well, we're a big fan of the corner block and by understanding a few key benefits, you might just join us on this one. This blog aims to outline those benefits and provide suggestions on how you can take advantage of a corner block.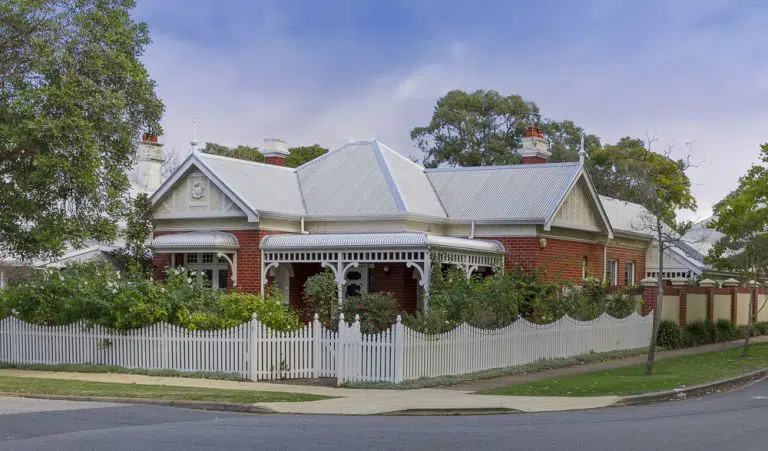 #1 TWO STREET FACADES
One of the most discussed benefits of building on a corner block is the option it gives you to have two facades. This means that more of your house can be viewed from the street. Houses on corner blocks often become a neighbourhood landmark as two facades equals double the opportunities to showcase your chosen architectural design. Don't shy away from your chance to raise the first impressions some will have of your street.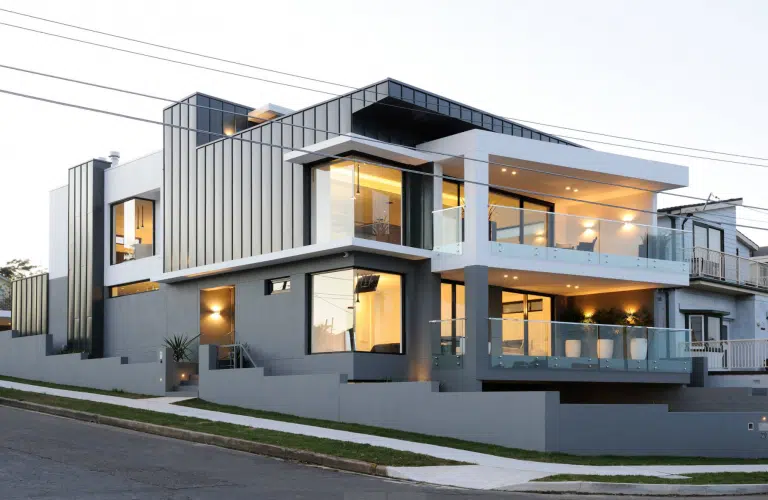 #2 MULTIPLE ACCESS POINTS
With two or more street facing sides to a home, this provides the opportunity for multiple access points. This design flexibility means you could have your garage and front door on the side of the home instead of the main front side, or a second driveway. There are a heap of new design and layout options that open up. This can be particularly beneficial if you're working with a sloping block of land. Of course this is dependent upon your local council guidelines, however it is definitely something to keep in mind when designing your home.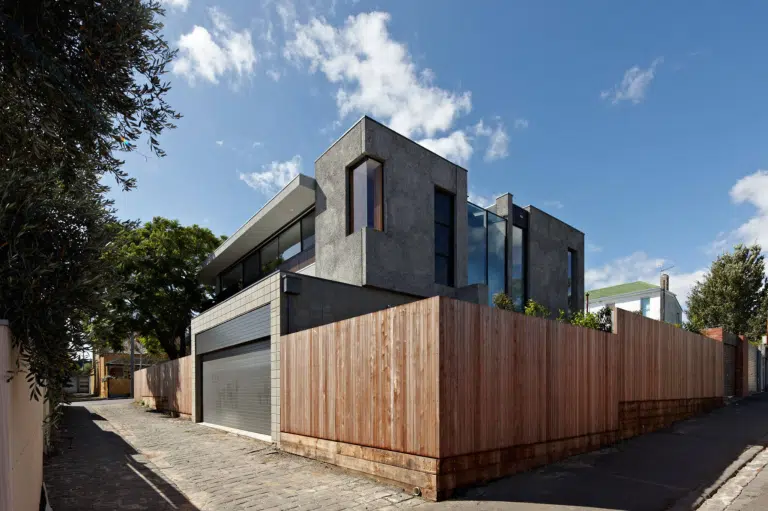 #3 MORE ROOM FOR LANDSCAPING
As corner blocks have two facades, this often means more space for landscaping. Whether you're wanting a perfectly manicured garden or just some nice grass, trees and a pathway. Our tip is to take advantage of the space you have and tap into landscaping. Not only does this look great, but good landscaping can add significant value to a home's resale value.
#4 PARKING
If you're not opting for the second driveway, you're still able to utilise your corner block for street parking. Instead of one curbside out front for parking, they have two. This is extremely beneficial for when you have visitors or even tradespeople visiting the home. All this plus your main driveway will have you totally covered for parking. On the flip side, this extra street parking may be used by others living in your street, which can equal unwanted noise. No big deal, chat to your home designer about the different methods of blocking out exterior sounds (e.g. solid hardwood front door, roof and wall insulation, etc).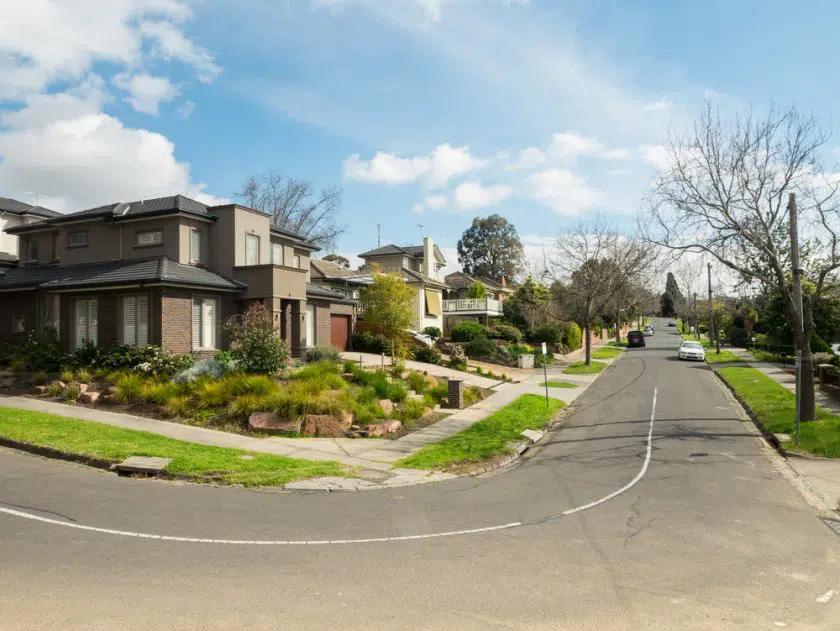 #5 DESIGN FLEXIBILITY
Since corner blocks are right on the end of a street, this can give you greater design flexibility in terms of height and size. For example you may be able to build a bigger home than normal and have it right up to the boundary line. Of course this is dependent upon your local council requirements, but it is definitely something to look into. The overarching aim is to make the most of the space you have and with the corner block being so visible, councils may approve some more impressive features.
#6 EASY TO SUBDIVIDE
When you first build a new home, you may not normally think about subdividing. However, it is important to look into the future and see what possibilities are available. Due to corner blocks being 1. Generally bigger than normal blocks and 2. Having two street facades, it makes them the perfect candidate for subdivision. Of course this depends on local laws and whether you even want to do this later down the track. Regardless of this, we think it's important to be informed of your options.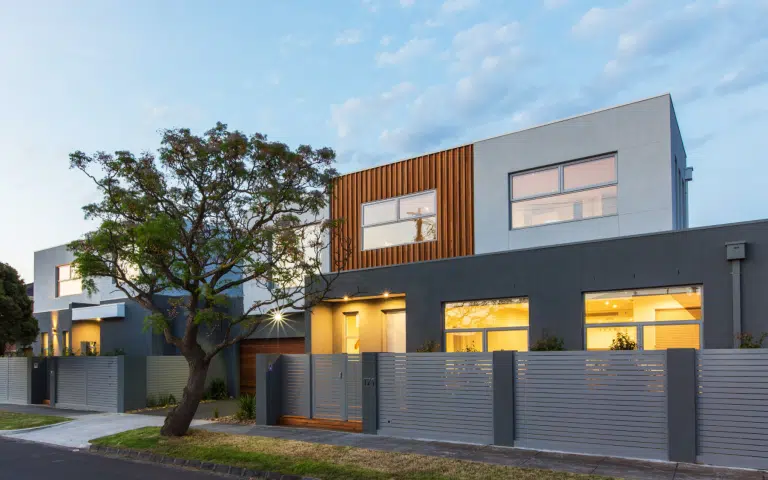 ADDITIONAL PROS OF A CORNER BLOCK:
With the right design can let in ample

natural lighting

More scope for design and features

Generally bigger blocks
Corner blocks, people either love them or hate them, however we hope this blog has both educated and enlightened you on how easily corner blocks can be utilized. For more information, get in touch with the Lofty team here.