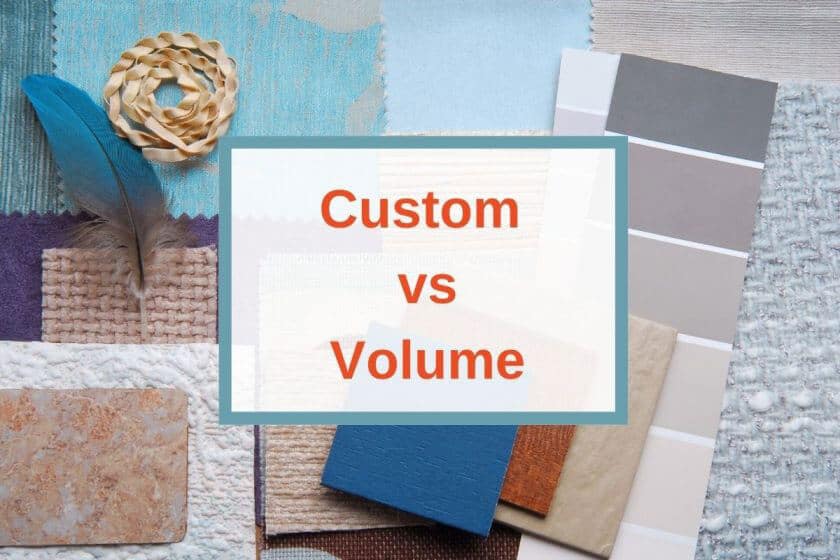 Custom Home Builder vs Volume Home Builder – Which is Right for You?
Are you considering building a new home? It's an exciting time in your life. For you to really enjoy the process, you will want to feel comfortable and confident in your home builder. Choosing the right builder is imperative to getting the right home for you and your family. Think of your home as a long-term investment and not just a purchase for the here and now. Right off the bat, I will definitely advise that you take more than just the cost into consideration when making your choice. I'll discuss a few other things to consider later on.
Choosing your builder will be one of the most important decisions you'll need to make before you start getting stuck into the build. Mainly you have two options to choose from – a Custom Builder or a Volume Builder. So, which is the right choice for you?
What is the difference between a custom home builder and a volume builder?
Custom home builders are often smaller companies that build one-of-a-kind homes, which are specifically designed for the client by an architect or draftsman. Custom builders are flexible with floorplans, adaptable to changes and you can bring your plans if they've previously been drawn up for you.
As they usually take on a smaller number of projects per year and provide a much more tailored service, you as the client receive a more personalised process, clear communication, plus the materials and finishes are of exceptional quality.
A volume builder, or a project home builder, on the other hand, builds from a range of existing set house designs, with limited personalisation options. Volume builders typically mass build many houses per year, sometimes into the thousands, and also offer a range of set house & land packages with little customisation. The plans they build from are perfectly functional homes, however some clients already have an idea of what they like and you're unlikely to find a plan that matches what you want exactly.
Volume builders can often be a cheaper option if you're happy with their set designs, but any changes can come with a price, as well as any delays those changes may cause to the planning process.
The advantages of using a custom home builder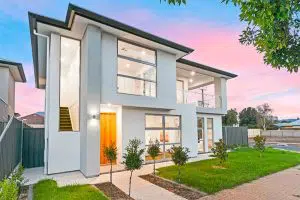 At Lofty Building Group, we are a true custom home builder in Adelaide offering complete choice, flexibility and personalisation in the build process.
Being a custom home builder means that we can be highly accommodating to your requirements. We understand that you don't want a generic run-of-the-mill house. You want to inject your own personality and style into your home. Or you may have specific needs or ideas in your mind that don't come on a standard home design.
We factor in your budget, land size and shape, and personal requirements to design and build you the house you've always dreamed of. You're welcome to bring your own floorplan, or we can work to design this with you. We also offer an extensive range of contemporary single, double and multi-dwelling designs which can be tailored to suit your new home vision. We understand that some clients know exactly what they want, whereas other clients will want to discuss with our designers to be able to understand better what they want.
Wherever you are with your building experience, Lofty knows just how to help. Our process is stress-free, with open and honest communication during every stage of the process.
Below we've listed comparisons between working with a custom home builder or a volume home builder:
Personalised or set design?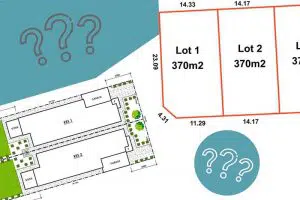 Being able to easily tailor your floorplan and façade using a custom home builder, is a huge benefit over working with a volume home builder. It's essentially the main benefit to choosing a custom home builder.
Some volume builders can still customise your home to suit your requirements, but it will come with a decent price tag. The pre-set designs come at a base price and to upgrade, or add any extras there is an additional cost.
Volume builders usually have display homes, which will help you to get an idea of what your chosen home design could look like. However, it's important to note that their display homes often include many luxury items that they have on offer, in an attempt to upsell some extras to you. These display homes will almost never be what will be included in the base price for the home.
At Lofty, we don't have display homes in the traditional sense, rather, we always have a number of completed or near-completed projects that we are happy to take you through by appointment, allowing you to see real-life examples of our specifications, quality and finishes. This way, you get a genuine look at the quality of our builds and you are able to see a variety of options, as every home we build is different to the next.
Exceptional customer service – flexibility & adaptability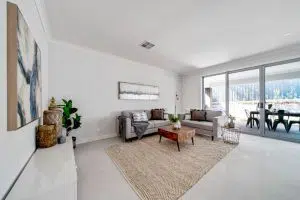 At Lofty Building Group, you're in control. We work with you to build your one-of-a-kind home, offering complete flexibility and choice, while being fully adaptable to your requirements.
Customer service is key for us, and you will never be just another job in the system, or number in the queue. As we are a custom builder, we don't take on hundreds or thousands of projects per year as a volume builder would do.
With Lofty, you get to know your builder personally, and you'll be able to contact them directly with no messing around. We've made sure that our entire team are readily available for contact throughout the build process. Many volume builders do not allow direct access to speak with the project supervisor. Normally, you would only be able to discuss any issues, or ask any questions at scheduled appointments or site meetings.
When working with us, as a custom builder, our flexibility extends throughout the entire process. Should you change your mind at any stage about a finish or the design, we work to incorporate your needs. We're not limited to set specifications. Using a custom builder, you can add those luxury items – higher ceilings, larger doors, larger room sizes, etc. Our motto at Lofty is to always 'say yes'. If you would like something done with your design, we will always make it happen.
The design and layout of your home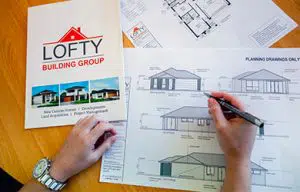 As mentioned above, if you're happy to select your floorplan from a set design, then you may be able to go with a volume builder. Using a plan that the volume builder knows like the back of their hand means that your home will be built quicker. You just need to think to yourself whether you will still be happy with your home in 5, 10, 15 or 20 years down the line.
If you'd rather have the option to design a home that's unique to you and has every feature that you want, then you should consider working with a custom builder.
Working with a custom builder, all your options are customisable to your liking. Between an architect and the builder, they can also find the most ideal options for your house design to suit your land size and shape.
To create the ideal house design for your block, they will consider all factors. For example, a custom builder will take into account window placement, to ensure the best capture for natural light, etc.
If you already own land, the shape and size of the block may not suit a volume builder's set designs. As often they are not suited to smaller blocks or blocks that have a considerable slope. A custom builder will be able to design a home to perfectly suit your block of land.
Are volume builders cheaper than custom builders?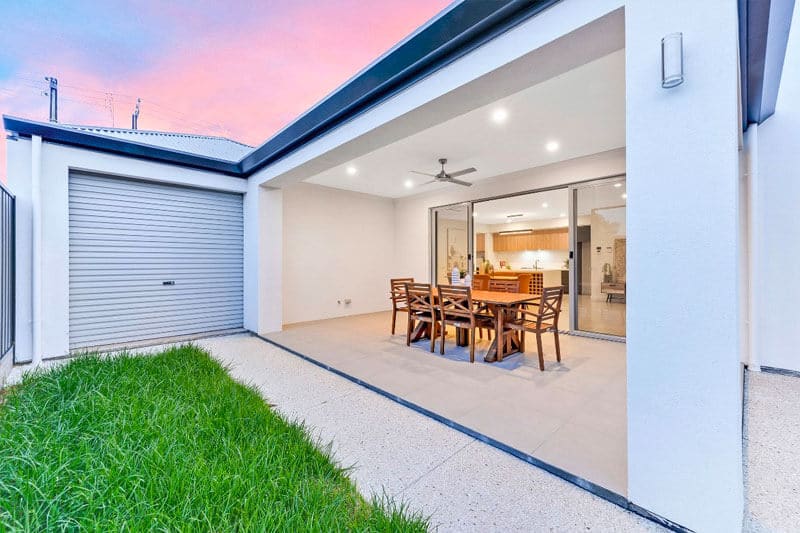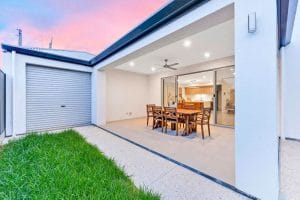 Volume builders may be able to offer cheaper costs over custom builders as they mass produce homes and purchase materials at a higher volume. This allows them to negotiate a better price for the materials, and pass some of those savings on to their clients.
Volume builders can be cheaper than custom builders, as long as you are happy to use one of their set designs. Surprisingly, they are often quite comparable in price once you consider the final turn-key outcome, especially if you've made a couple adaptations.
A volume builder will often provide a set base price, and you can see what your house design will look like, as they often have the display homes for viewing. It's important to note that things such as air conditioning, heating, driveways, decking, landscaping, floor coverings, lights and power points are not considered standard items and may need to be factored into your build.
Depending on the package, it may only include budget finishes and a limited range of features. You can upgrade the package at an extra charge, but often their range of selections may be limited due to their bulk-buying capacity.
The price of a custom build may end up being more than that of a volume build, but it isn't always the case. And when you compare what it is included in each deal, you might be surprised at how affordable a custom builder can be.
With a custom home builder, you will receive a quote that is specific to your build and your individual choice of finishes and selections. A custom builder will work within your budget, and you have the flexibility to do what suits you – to either have a complete turn-key home or to stop at any other stage prior.
Is it quicker to build with a custom builder?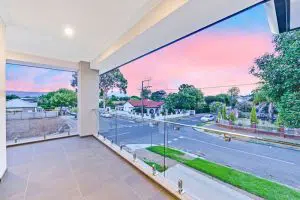 In most cases, the build timeline is faster with a custom builder. This is due to these smaller companies taking on fewer projects per year, compared to a volume builder.
Volume builders will need to schedule you in and may have countless other projects taking priority over yours. This could result in a delay due to any projects scheduled before you. If you require any changes when working with a volume builder, this could hold up the build as it can sometimes be tricky to get hold of the supervisor. Any changes may also push you further back in their queue when they can get to it.
Custom builders offer more control as each project is individually managed. Should any issues arise, or changes required, they are dealt with immediately. It's easier to build a relationship with a custom builder, and you're given more flexibility and control.
Are you ready to build a home that's personalised specifically to your needs?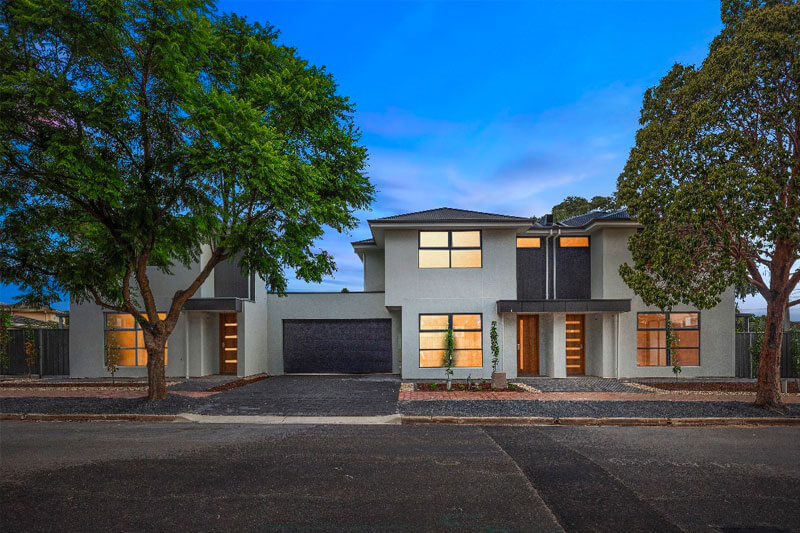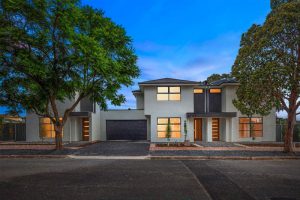 Get in touch with the team at Lofty Building Group. We provide choice, flexibility, adaptability and customer service that is well above the rest. A new build is an exciting time, and we want you to enjoy the process every step of the way.
Call us today to find out more on (08) 8266 0011 or browse our website for further information on how we will build you the home of your dreams.