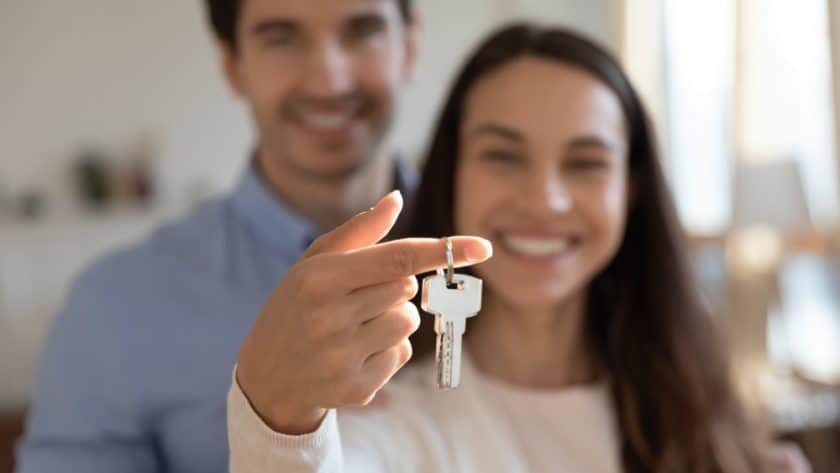 Top Terms That Every First Home Buyer Should Know: A Glossary
If you are relatively new to the real estate industry and market, it can feel like there is a LOT to research and learn about. Hearing terminology and industry jargon that you do not understand can be daunting, especially when you are investing so much time and money into a house buy or build. Unsure of what an appraisal is? Or perhaps what a settlement period is? Instead of having to Google every term that pops up, the team at Lofty Building Group have you covered. Read on as we outline some relevant terms that will prove useful during your home buying or building journey. In no time you will be up to speed with the common terminology and general language that real estate agents, mortgage brokers, banks and those alike often use. Let us help you learn the lingo.
Appraisal
An appraisal is essentially an estimate of the value of a property, taking into account factors such as block size, location, number of bedrooms, number of bathrooms, fixtures, fittings and condition of the home as a whole. Differing from a property valuation, appraisals are often completed on a complimentary basis by real estate agents.
Auction
One way to purchase a home is through an auction. Auction's require buyers to meet a reserve price where they will be unable to offer any lower than this amount. Whoever bids the highest amount wins the auction and is often required to sign a contact that same day.
Borrowing Capacity
Borrowing capacity is just that. The amount of money banks or lenders are willing to allow you to borrow. The amount you can borrow will be influenced by existing loans, your annual salary, general expenses, job stability, living expenses, etc.
Capital Growth / Capital Appreciation
The increase in the value of your property over time.
Contract of Sale
The contract of sale is the legally binding document between a seller and a buyer that proves a purchase has taken place. This contact often contains:
Names and addresses of the vendor and the buyer

Settlement details – including the date you can move in/take possession of the property

Conditions of the sale

A list of inclusions in the sale such as fixtures and fittings

Deposit amount

The sale price
Conveyancer
Conveyancers provide advice with anything related to property transactions. From settlements and contracts to subdivision and pre-contract advice, Conveyancers are market experts and legal professionals.
Depreciation
Depreciation is quite the opposite of Capital Growth and is the reduction in a property's value over time.
Equity
Equity is the amount difference between the value of your property and what you have remaining on your home loan.
Fixed-Rate Home Loan
A fixed-rate home loan is where the interest rate of a home loan does not fluctuate and stays 'fixed' over a specified period. Fixed-rate home loans are beneficial for those on a budget as loan repayments will be the same each payment and not be influenced by the market.
Guarantor
A guarantor is someone who agrees to honour the contract of your loan if for some reason you are unable to make the repayments yourself. Whilst not mandatory, a guarantor provides an additional layer of security and can help first home buyers purchase their house sooner as lenders and banks are generally more lenient to those who have a guarantor. A guarantor is often a close relative or associate of the buyer.
House and Land Package
In its simplest form, a home and land package is where a buyer purchases a block of land as well as the construction of their home in one go. This can usually take two different forms:
A Turnkey, or move-in ready package: a builder or property developer will build homes and sell them as a completely new home, or more commonly

Standard Package: a builder will present a suite of standard or customisable home designs suited for a particular block, allowing you to choose the area in which you're looking to live and any other features you'd like to include.
Interest Rate
Interest, love it or hate it, it is part of life and especially part of buying a home. An interest rate is a percentage applied to your home loan where a coinciding fee is charged each repayment for taking out a loan. To score the best interest rate, it pays to shop around between banks, lenders, and mortgage brokers.
Lenders Mortgage Insurance
Or LMI, is a type of insurance you can expect to pay if you borrow more than 80% of the total cost of your home (your deposit is less than 20%). LMI protects the lender in the event that you default on your mortgage repayments—it does not protect the borrower. The cost of LMI is calculated by your lender and is typically a percentage of the loan amount, depending on a number of factors.
Mortgage Broker
A mortgage broker is essentially a 'go-between' who works with a variety of banks or any other type of lender to arrange and secure a home loan for you. A great Mortgage Broker that goes above and beyond will work to understand your needs, goals and of course your budget. Using this information, they will work to find options that suit you and your situation best. In addition to this, a good Mortgage Broker will also keep you in the loop by explaining how each loan works (interest rates, features, fees, etc.) and follow through with you from loan application right through to settlement.
Mortgage Protection Insurance
Or Home Loan Protection Insurance is an optional insurance cover available to mortgage holders. It is designed to protect you, the borrower and one very important asset, your home. This insurance will help you to meet your loan obligations in the case of serious or terminal illness, involuntary unemployment or death.
Pre-approval
Pre-approval is a lender providing you with indicative approval, or approval in principle, to lend you a certain amount of money towards the purchase of your home, subject to certain conditions. It is still subject to final approval, but is an indication of the maximum amount you can borrow, which will allow you to narrow your search, negotiate with more certainty and bid with more confidence at auction.
Private Treaty
A private treaty is when the seller of a property choses an appropriate price they wish to sell for. A real estate agent then works with potential buyers to arrange a sale whilst trying to get the price as close to what the seller proposed initially.
Settlement Period
The settlement period is essentially the cooling off period after a purchase before the ownership of a property is legally transferred from the vendor to the buyer. Settlement periods often last between 30-90 days.
Settlement
Settlement is the final stage of a property sale whereby ownership of a property is officially transferred from the seller to the buyer.
Stamp Duty
Stamp Duty (or property transfer fees) is often one of the biggest upfront costs when purchasing a property. It is a government tax and varies in price depending on location and value of a property.
The First Home Owner Grant (FHOG)
In 2000 the Australian government implemented the First Home Owner Grant (FHOG). Although the details differ from state to state, the overall aim of this scheme is to provide first home owners with assistance when buying their first home in the form of a one-off payment. This grant is available for homes worth no more than $575,000 and the grant itself can be worth up to $15,000. More information on this grant can be found here.
Variable-Rate Home Loan
A variable-rate home loan is when the interest you pay on your home loan fluctuates depending on the state of the market. Whilst it can be more consistent choosing a fixed-rate home loan, choosing a variable-rate home loan comes with its own benefits. The main benefits include having low interest on monthly repayments and when interest is high, the peace of mind knowing this high interest will not last.
Vendor
A vendor is another word for the person selling a property, (the seller).
So, there you have it. We sincerely hope this glossary has helped you feel less in the dark about the ever-evolving real estate industry. It can be overwhelming, especially during your first home buying or building experience, but the experienced team at Lofty Building Group are here to assist you. If you would like to know more about building your first home and where to start, get in touch with us today!