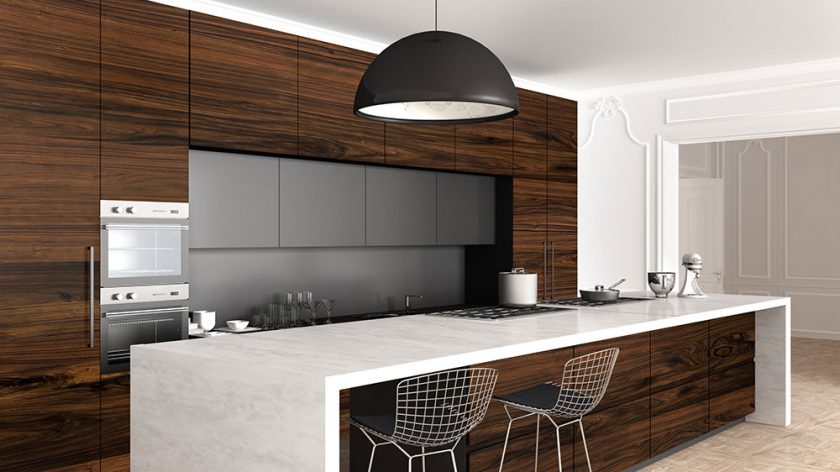 The Best Ways to Care for and Clean Stone Benchtops
A kitchen benchtop is something that you use everyday and see a lot of, so making sure that it's in good condition is important.
Stone benchtops
are one of the most popular types of benchtops for a reason. They're known for being easy to maintain and clean, while still looking good as new and shiny for a long time. However, it is prone to the occasional chip and can stain without cleaning it up right away as some stone materials can be porous. To make your stone benchtops last, here is what you should be looking out for: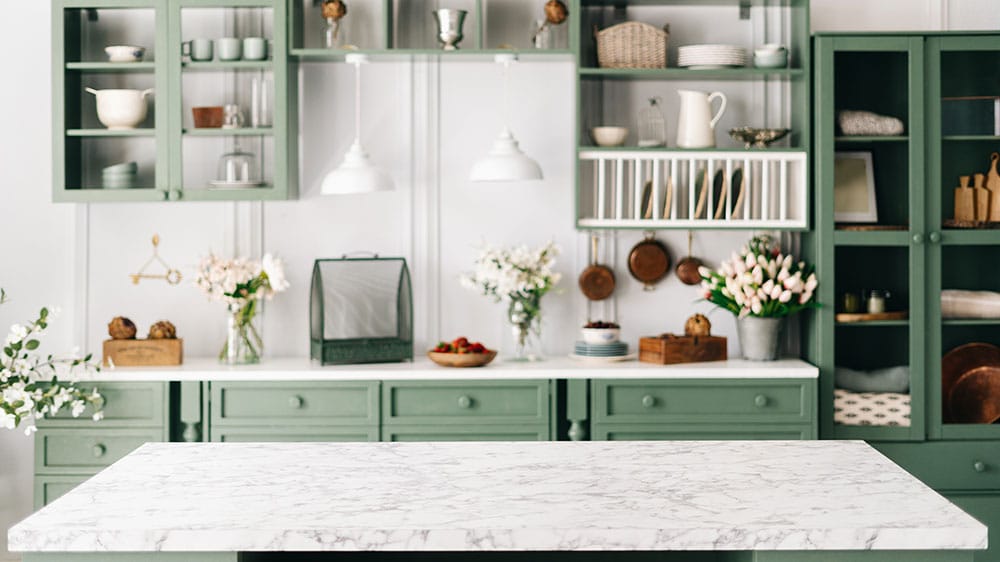 Which Stone?
Stones have various properties, maintenance, and care. There are different finishes available for natural stones as well. Depending on which type you choose, it's important to consider these factors before getting one.
Granite and quartz are generally non porous and less susceptible to acids from common spills such as food and chemicals compared to other types of stone. However, while they are popular choices, stones like marble, limestone, and onyx require more maintenance than the latter. These types should preferably be sealed every 6 months as they are more porous thus needing extra care and upkeep.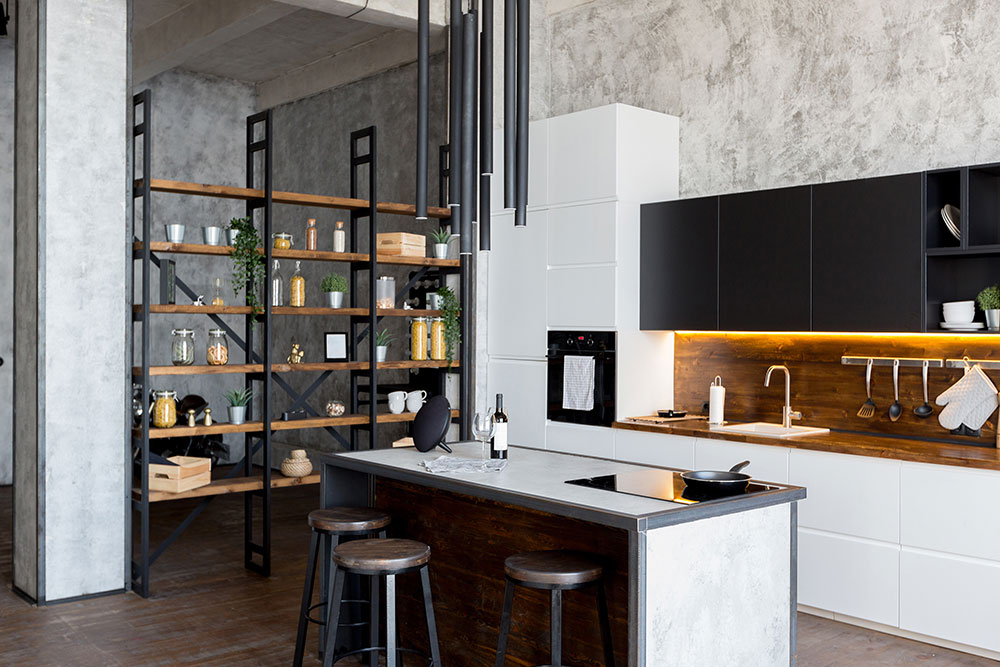 What stains stone benchtops?
While we are recommended to add more colour in our diet such as fruits and vegetables, there are a few items you should be extra careful of like during food preparation on your stone benchtops:
Beetroot

Turmeric

Oils

Red wine

Pasta sauce

Curry sauce

Berries

Fruit and vegetable juices
Here are products that can also damage your stone surfaces:
Permanent markers

Bleach

Nail polish remover

Oil-based cleaning soaps and sprays

Abrasive cleaners

Hot pots and roasting trays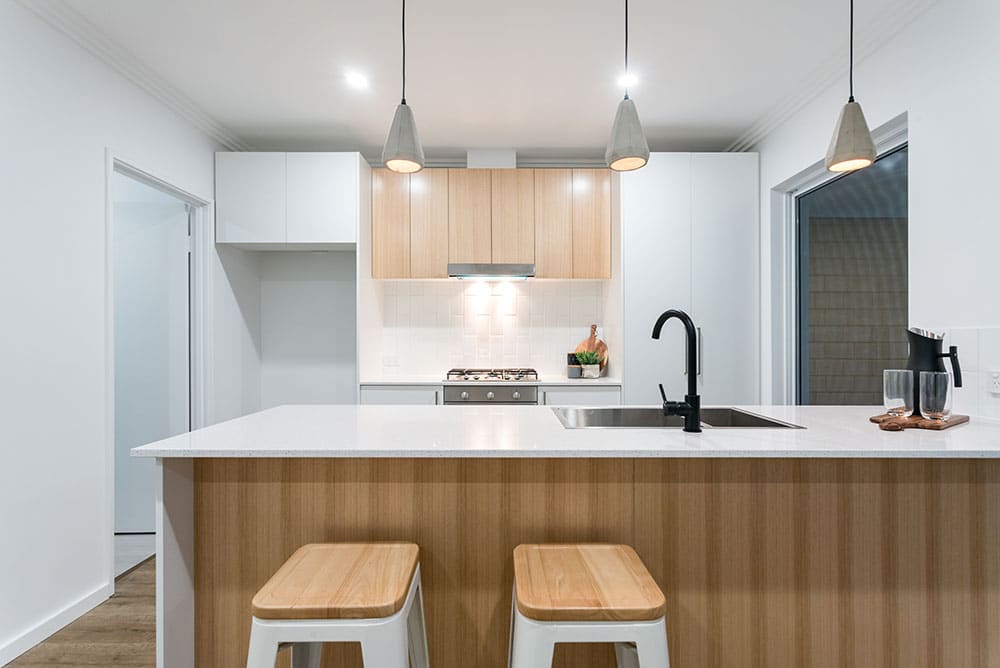 What to do to keep your stone benchtops clean
Everyday maintenance
The best way to make sure that your stone benchtop remains clean is to carry out an everyday routine that is quick and easy to keep up with. As simple as taking a warm, soapy cloth and wipe down the entire surface and sides of your stone benchtop especially after using it.
Clean up spills right away
Spills can't be avoided sometimes. If something spills on your stone benchtop, don't panic and soak it up immediately with a cloth or a paper towel and wipe it away. Then run over it again with a damp cloth to make sure there's no residue leftover.
Use the right soaps
You need to be very careful which cleaning soaps and detergents you use on your stone benchtops as some chemicals can be really damaging. Generally, it's recommended to use a neutral soap with a mild PH level. Avoid silicone-based sprays and wipes, oil soaps, highly acidic cleaners, and abrasive cleaners. Never forget to check the label of any cleaning product to make sure.
Use a plastic utensil or a poultice
Sometimes you miss a stain and only find it once it's hardened or it won't come off with a warm, soapy cloth. It's important you don't scratch the stone while trying to clean it and damaging it. Using a plastic spoon or spatula and gently removing it can help get the hardened stain out. Make sure to be as gentle as possible. If the stain still won't come off, we suggest using a poultice for a deeper and stronger clean. A poultice is a liquid cleaner that is mixed and applied as a white paste to stubborn stains.
Get it professionally cleaned
If all else fails, it's time to hang in the towel and get it done by a real professional. Whether your stone needs to be cleaned, repolished, or resealed, don't try to skimp and save a few dollars by going the DIY route. It will cost you big time in the future especially when little to no research is done to remedy your stone benchtop.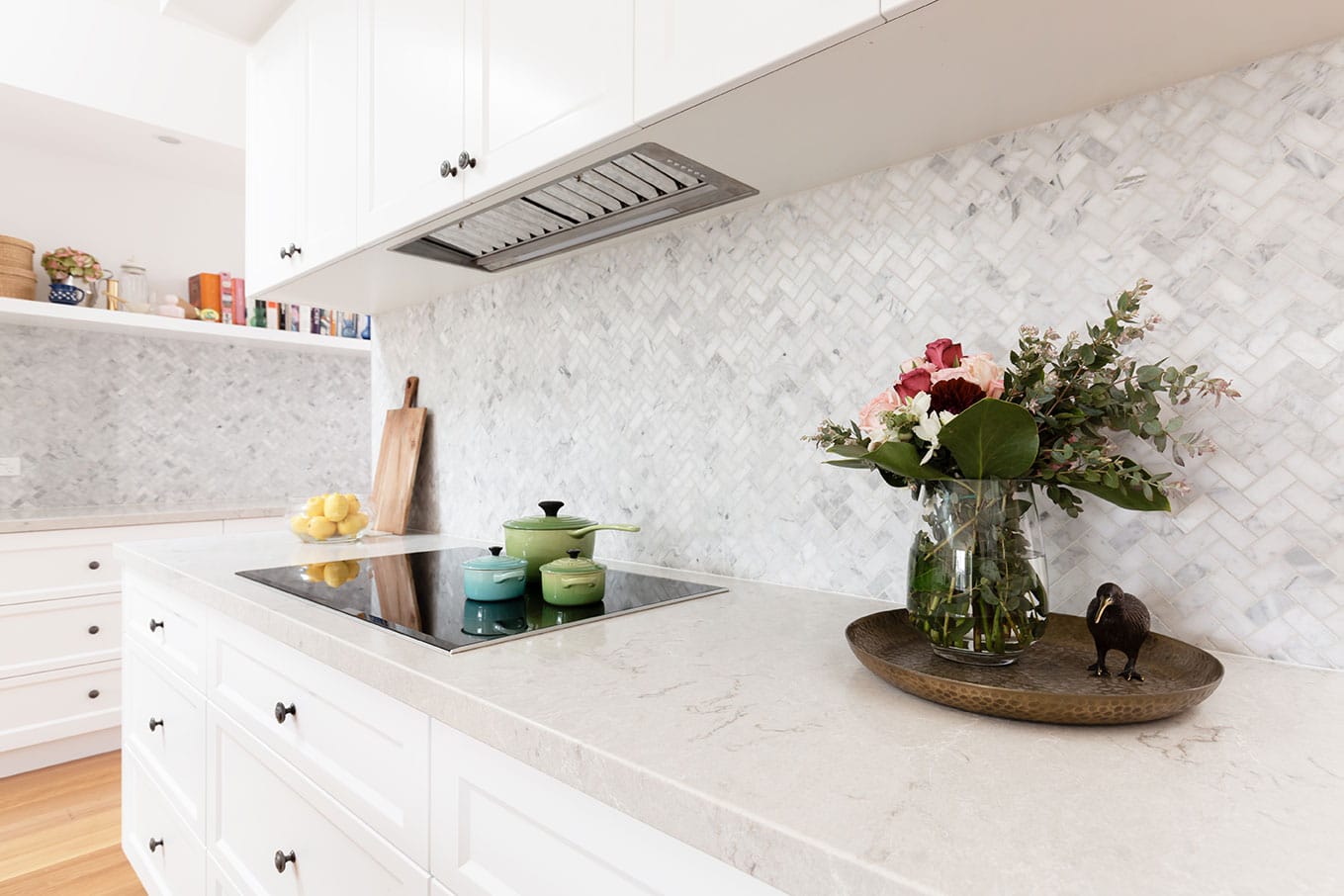 Here at Lofty, our team is ready to help you decide which stone benchtop is right for you. With us, you'll have the assistance of an award-winning team of 30+ who have built many custom homes for South Australian families and investors. Start with a conversation. Contact us to discuss your needs with our friendly team HERE.