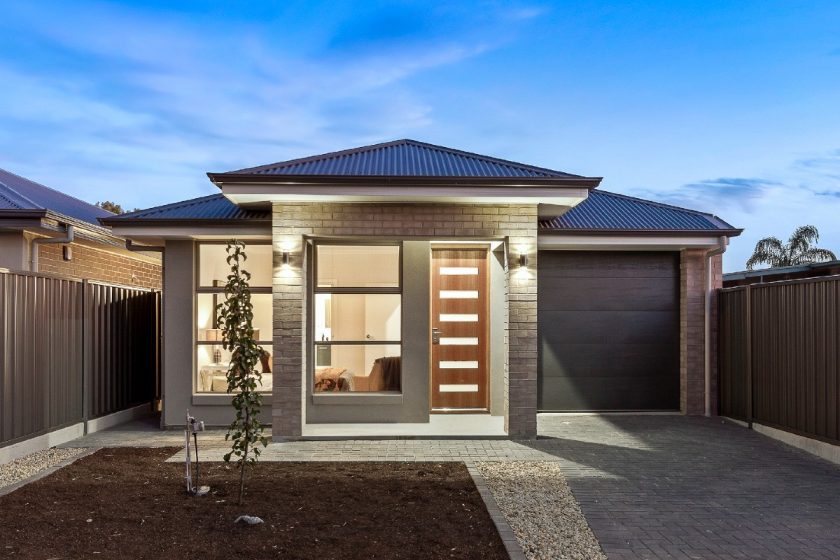 What to consider when designing a home for a narrow block
Due to many Australians living in the inner city, narrow blocks are becoming increasingly common as a result of the subdivision of an existing block. These blocks of land can often be less than 10m wide and therefore efficient use of space is key when designing a home for a narrow block. In this blog post, we will talk about what design considerations to make when building on a narrow block of land – these include how to best utilise the space, how to avoid wasting space and how ultimately it is more achievable with a custom builder such as Lofty Building Group.
#1 OPEN PLAN LIVING
The most important way to ensure you make the most of your narrow block is through open play living spaces. Open plan living areas are important for making use of limited space – creating the feeling that you have more room than you actually do. This can be done by combining rooms and having them flow on from one another. E.g. combining the kitchen, living room and dining room into one expansive space. By removing walls, not only does it create a more functional living space and make it easier to move through the home, but it also allows families to spend time together in the same areas without feeling as though they are crammed in. Another great way to extend your space is to add an outdoor entertaining area with large doors that can be opened fully to not only bring the outside in, but to extend your livable space.
#3 HIGH CEILINGS
On a narrow block, high ceilings are another great way to create an increased feeling of space. You may be limited in the width of your home, but there's a lot more room above your head. Of course it is necessary to be mindful of any possible building height restrictions in your local council area, but we recommended at a minimum, to go for a 2.7m ceiling height. Any lower and you may have your taller friends and family members feeling a bit claustrophobic. By increasing your ceiling height, you also give yourself more options when it comes to decor and items such as light fixtures/fittings. High ceilings are also said to increase resale value and give you the opportunity to make a statement in certains areas (e.g. incorporating a 3m ceiling in your entryway) or throughout your home. At Lofty, our standard included ceiling height is 2.7m.
#3 NATURAL LIGHT
Natural light is your best friend when designing a home for a narrow block. An abundance of natural light in the home can make walls more reflective (when using the right paint colours of course), ultimately making spaces appear more open and airy. Don't be shy, add that extra window to the plan. Make use of light as well as room and window placement to get the best use of your square meterage. The orientation of your home will also affect how much natural light is let in, so consider this during the design process. As a rule of thumb, in South Australia North-facing rooms/homes tend to have more natural light than any other orientation. This is where building with a custom home builder such as Lofty is beneficial. They will inform you of these things that you perhaps may not have considered. Don't forget about your colour palette and choice of paint colour too. Lighter paint colours not only reflect more natural light, they also serve to make rooms feel bigger and brighter too, while darker paint colours tend to absorb light and have the opposite effect.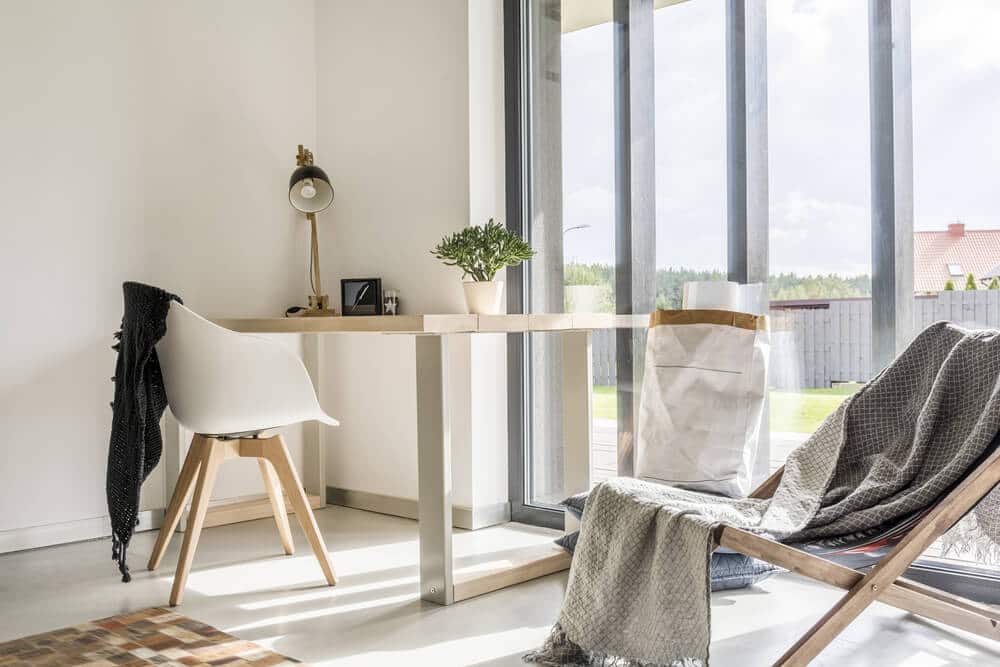 #4 BUILD UP
On a narrow block, a fantastic way to create more space is to change your perspective and build a two-storey home. By building upwards, you will be able to add additional living spaces even on a small or narrow block of land. Not only does this maximise living space, but it is also a clever way to create more space for those items you desire, whether it be a larger backyard, butlers pantry, swimming pool, double garage, walk in linen closet or anything else. Utilising the air space above you is a clever way to extend your home's footprint.
#5 MAKE FRIENDS WITH MIRRORS
Mirrors are a great tool to use within your home to give the illusion of more light and space. They trick your mind into perceiving the space as more expansive than it is. Here are some tips to keep in mind regarding mirror size, positioning, location, etc:
Big mirrors help create the illusion of space and are particularly ideal to enhance smaller areas in the home, such as kids bedrooms.

Mirrors work great when they can be used to scatter light throughout a room (e.g. when positioned opposite a window).

We use mirrors daily and so it is important that the image you see is a true reflection, therefore try to stay away from mirrors with distorted reflections.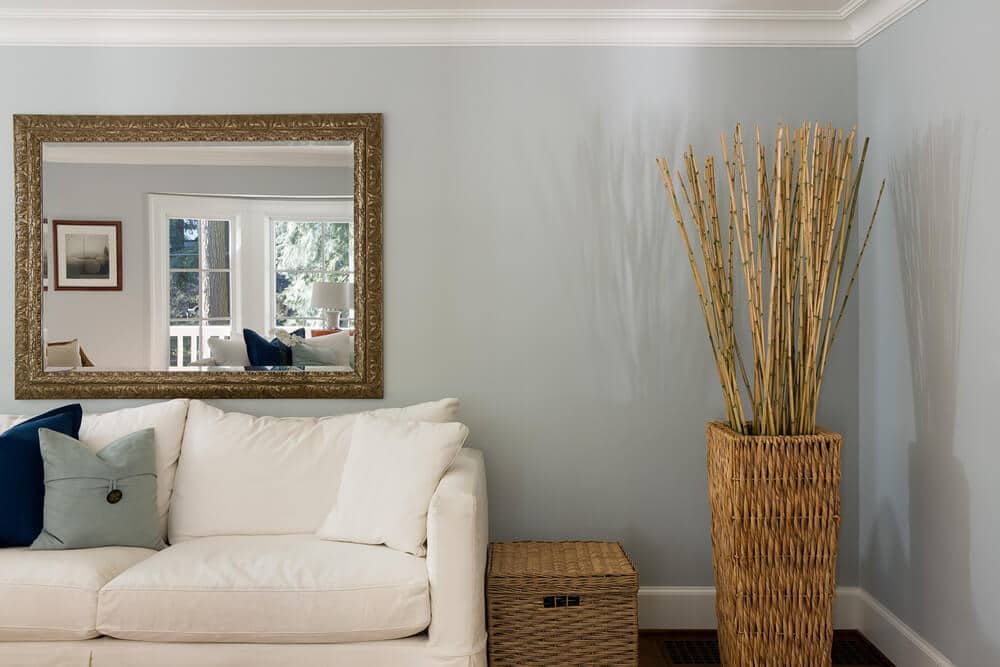 OTHER CLEVER NARROW BLOCK TIPS AND TRICKS:
Avoid dark fixtures, fittings, decor and paint colours

Find furniture that doubles as a storage solutions (e.g. under bed and within couches/ottomans)

Choose

doors

that are clear/ light in colour in order to not box in the space

Build as close to the boundary as possible (keeping in mind council requirements)

If your budget permits, building underground is a clever way to increase the space you have (think a garage, theatre, wine cellar, etc).

Voids, wall recesses and raked ceilings are other ways to give the illusion of more space

Hidden clutter = more visual space

Make use of

sliding doors

, especially pocket or cavity doors, as they take up less room than conventional doors and make everything feel more open

Add an alfresco area to make the living area feel as though it extends to the back of the property

Implement a study nook in another area of the house instead of an entire study room (e.g. under the stairs, in the kitchen, etc.)

Use your kitchen island bench as a dining space

Try to avoid long hallways, whilst they look great they waste space, especially on a narrow block

Utilise flex-spaces so certain rooms or areas of your home can serve multiple purposes
All in all, narrow blocks do not mean you have to compromise, by building smart, you can still have large luxurious spaces and a functional home. Here at Lofty we know if you work with an experienced custom builder like us, we will make building on a narrow block more achievable than ever. Remember, space is all about perception. Contact us today to make the most of your narrow block.