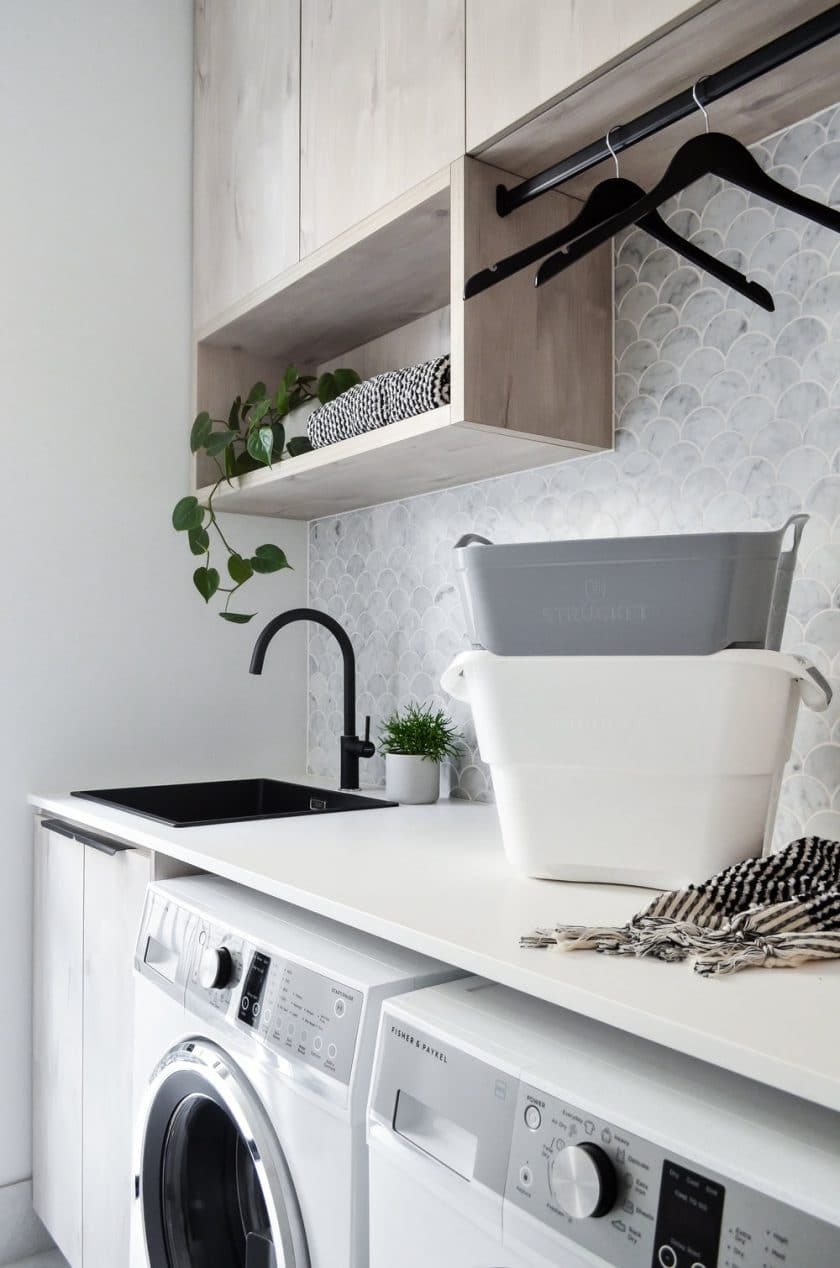 How to Organise Your Laundry Like a Pro
As life gets busier and busier, you get less and less organised. Does this sound familiar? Whilst life can get busy, there are certain things you can do within your home to stay on top of things. This blog will focus on a room that can become messy and fast – the laundry. We will discuss storage ideas, product organisation and essentially provide recommendations on how to organise your laundry like a total pro. Let's get into it.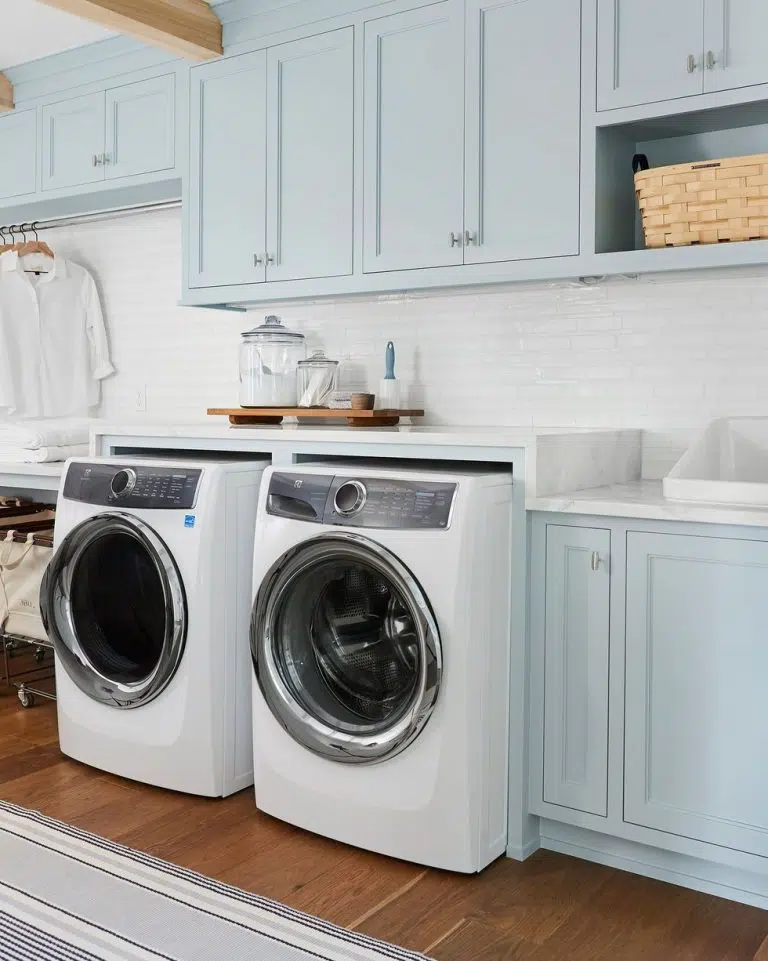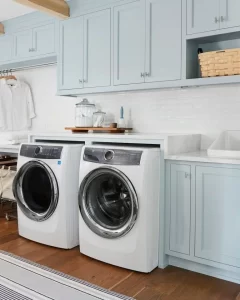 CLOTHING ROD OR RACK
An essential piece for all laundries is a clothing rod or rack. This provides a dedicated area for clothing to be hung after being cleaned and ironed. Not only does this keep clothes in top shape, but it can help keep your laundry organised by giving everything a place. What's better? Installing a hanging rod in your laundry is now easier than ever before. There are plenty of DIY kits at local hardware and homewares stores too.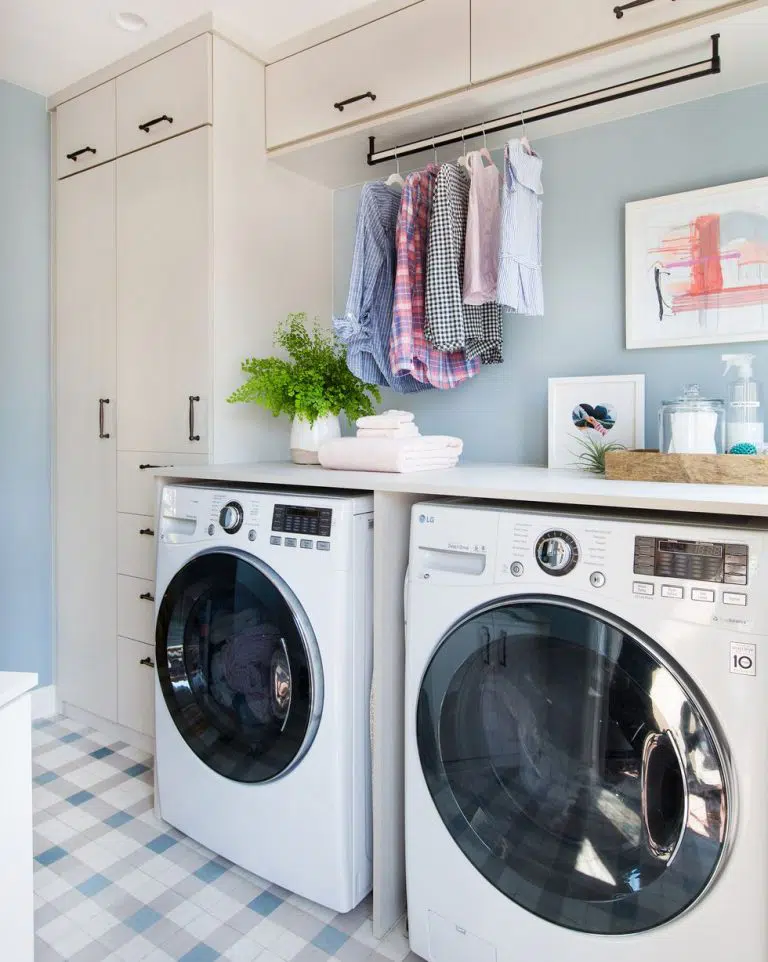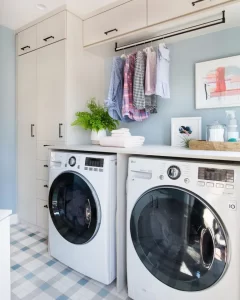 INSTALL AMPLE SHELVING
Following on from a clothes hanging rod, shelving is another important element that should be included in your laundry if you're looking to be a pro. Installing shelving or cupboards above your bench provides out of the way storage areas for all items e.g. cleaning products, towels, rags and even decorate items such as indoor plants. Above bench shelving is affordable and easily installed by you or a tradesperson. A great solution to help you on your organising journey.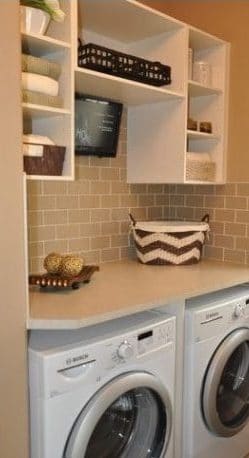 ORGANISE YOUR DIRTY LAUNDRY
Most people do multiple loads of washing in a stint. A super easy way to save time and stay organised is to organise dirty clothing in separate baskets ready for you to wash. All you need is a few baskets and to label them accordingly (e.g. dark colours, whites, etc). The only thing left is for your family to honour these colour coded baskets… Perhaps easier said than done!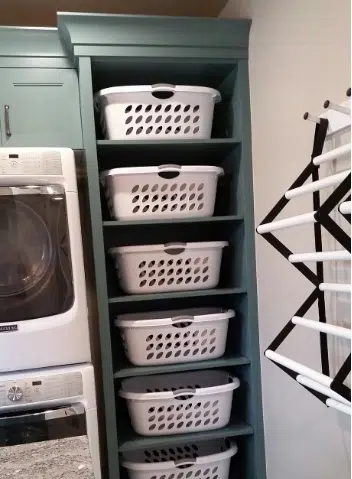 INVEST IN AN INDOOR DRYING RACK
Indoor drying racks are an absolute necessity for a laundry pro, particularly during months when the weather is unpredictable. This can either be a fold away rack, retractable rack, or stand alone rack, whatever works best for your laundry space. Indoor drying racks are the best way to keep wet clothes organised and in one place (instead of all over your living room). What's better than emptying your washing machine and hanging clothes on the drying rack right next to you? Talk about convenience.
UTILISE DOORS
Doors are often overlooked, however they can provide clever storage solutions to help maximise and organise your laundry. Use hooks or shelves to hang things up and create more functionality. Not only are they completely out of sight, but adding hooks or shelves behind your laundry door is making use of what is normally hidden 'dead' space.
KEEP YOUR PRODUCTS UNDER CONTROL
There is nothing more amateur than messy organisation of cleaning products. It just looks bad and can lead to you not knowing your product stock levels, or using out of date products. The use of clear drawers is a clever way to store products you do not often use. For products you use more regularly, installing a floating shelf above your washing machine is a great way to gain easy access to these. Whether it be detergent, softener or even jars filled with soap, apply this to your laundry and notice the difference.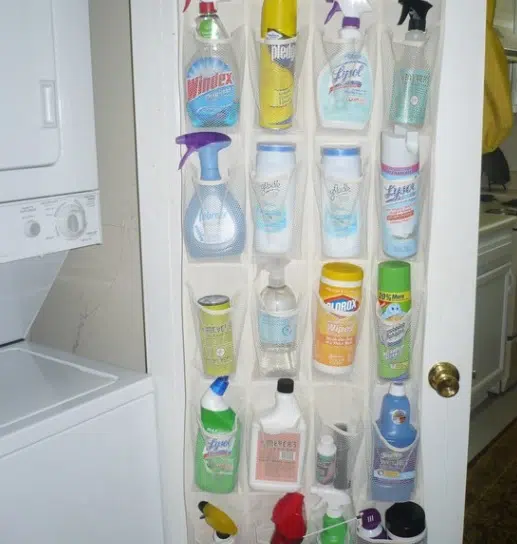 OTHER WAYS TO ORGANISE YOUR LAUNDRY LIKE A PRO:
Make use of under sink storage by installing shelves or drawers

Create a dedicated ironing space

Low on space? Introduce a

laundry trolley

that you can move around

Invest in one type of lightweight clothes hanger

If building from scratch, incorporate a

laundry chute

into your design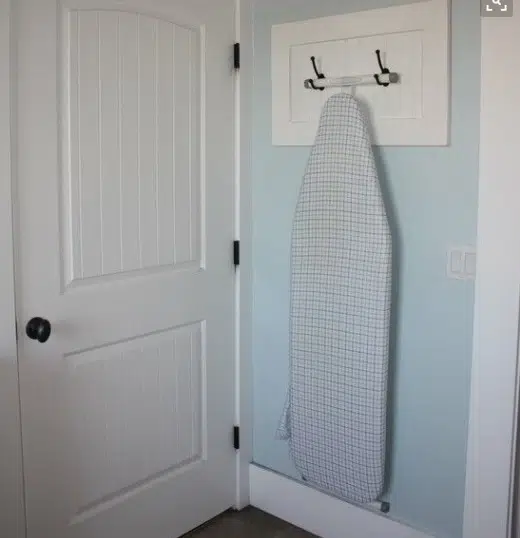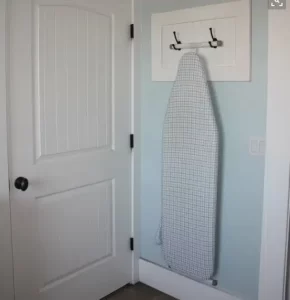 We hope this blog has provided you with some inspiration and valid tips on how to better organise your laundry. We believe that an organised life starts with an organised home.