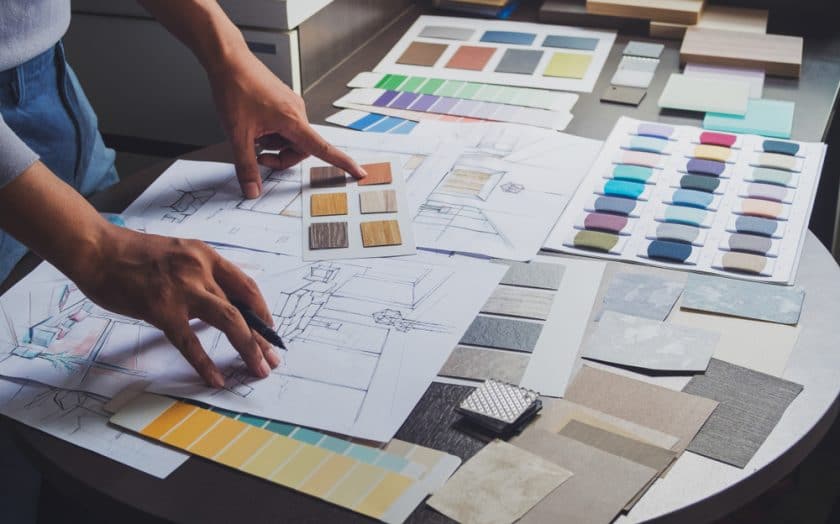 5 Modern Colour Schemes for Your Home – Going Beyond Greyscale
Picking out a colour scheme for your home is a sure way to elevate it to the next level. Greyscale is seen as the safe option and although the more neutral look is popular, you may want to express more of your style when it comes to your own home. While it can seem that there is an overwhelming amount of different colour palettes to choose from and countless Pinterest boards of what is currently 'trending', it's important to consider a few key things when making the right colour choice for you and your space. Here we are going to cover 5 modern colour schemes, as well as some tips, tricks and techniques to help you choose your colour scheme.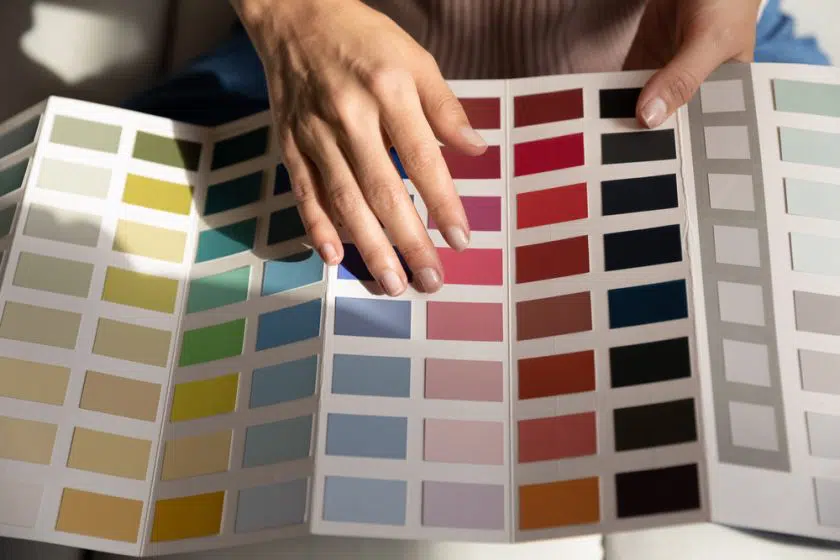 OUR FAVOURITE MODERN COLOUR SCHEMES
Nordic greys and blues
A more minimalist colour palette featuring whites and greys, paired with pops of blues, can really elevate your space. This style is popular for a reason and is certainly not going anywhere. This colour scheme is a great, safe way to start experimenting with more colour in your home.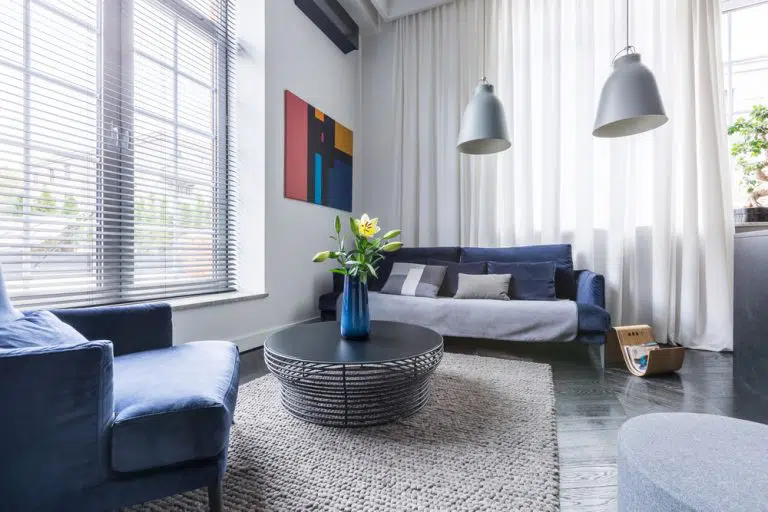 Coastal
When we think of coastal colours, we often immediately jump to offensive turquoises and yellow tones, failing to consider that there are some beautiful colours in this palette. Sand tones, paired with muted whites, light blues and glass accents can help you create your own beach getaway, right at home.
White and bright
Light, bright white tones are considered classic for a reason. Clean and crisp, this hue palette is an excellent base, especially if you already have statement furniture or artwork. Add spots of colours like green and pink to make the space your own. White is the perfect empty canvas that you can add your own personal touches to, with the benefit of being able to wipe that canvas clean when it comes to sell, ready for the next owner to put their personal touches in.
Warm neutrals
Another inviting colour scheme, use this to create an ageless and sophisticated space. Think warm beige curtains, white feature furniture and light pink soft furnishings. Neutrals never go out of style. Use these warm neutral tones as a base and make sure to add a solid pop of colour to add some texture to those dusty hues.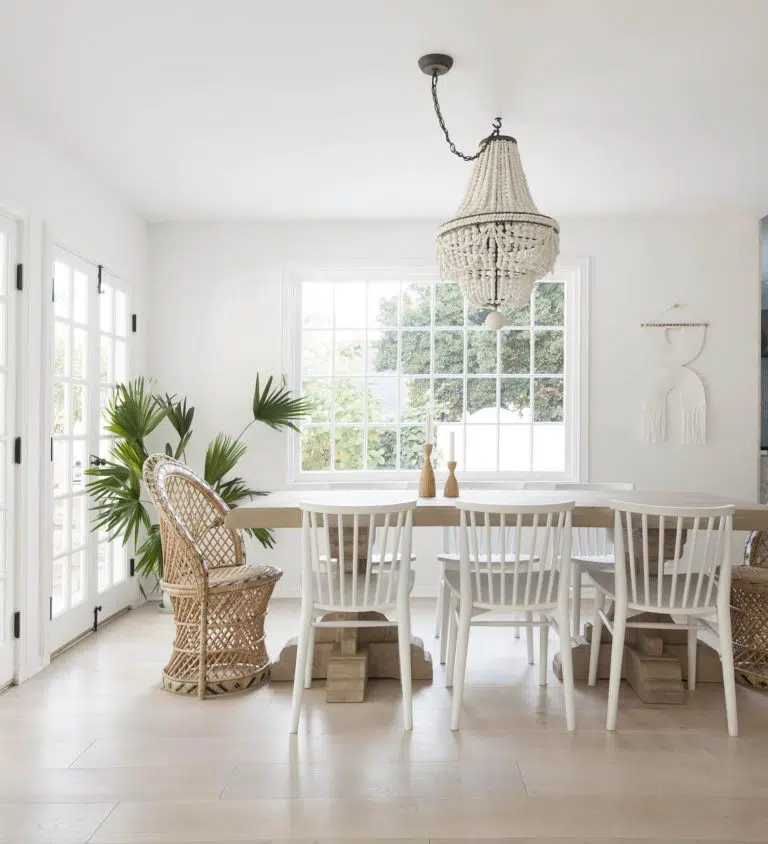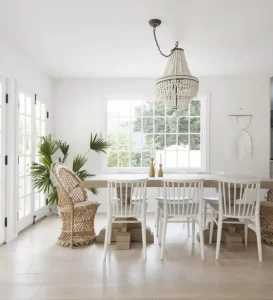 TIPS, TRICKS AND TECHNIQUES TO CONSIDER WHEN PICKING COLOURS
There are several things to consider when choosing colours and selecting colour schemes for your house.
– Different tones and shades will affect the feel of the room
– Use cool colours to create a calm and spacious environment
– Warm colours are inviting and work well for entertaining spaces like living rooms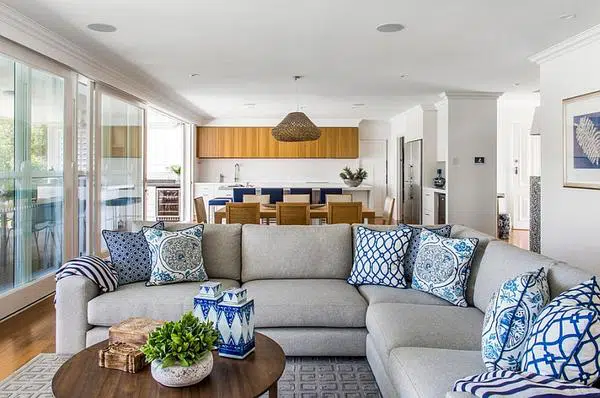 Consider what you already own
– Do you already have a brown leather couch in your living room? Then a grey and blue colour scheme probably isn't right for this space. Use tones that compliment what you already have in the current space.
– It's easy to get caught up in what is trendy and all over Pinterest, but you need to consider your own personal taste when creating a colour scheme. You're the one that is going to be living in your space after all! You want your house to be a home, not like it's straight out of an interior design magazine.
Consider your light sources
– Understanding where the light sources for the room are will help you decide which tones to select. Colours change depending on what light source is on them. Consider if natural light is aplenty, or whether the room will mainly be illuminated by lamps or ceiling lights.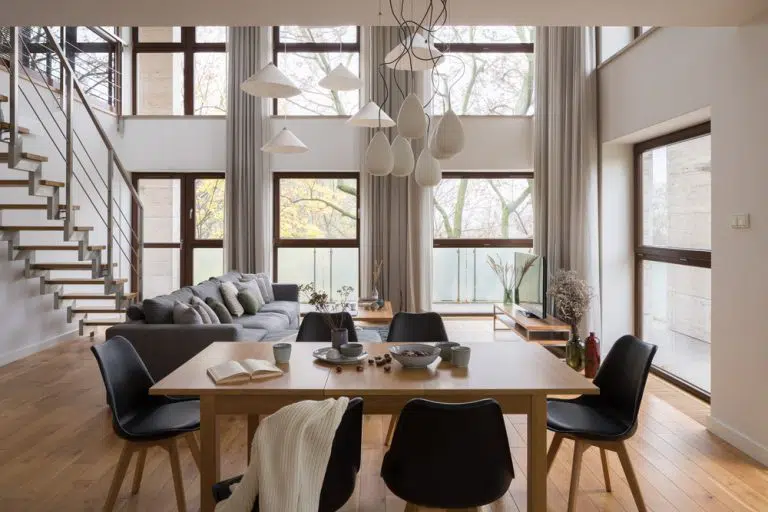 HOW TO PICK EXTERNAL COLOUR SCHEMES
Picking external colours can be a bit of a challenge. The external colour of your home leaves a lasting impression, and you want to accent the properties best features.
Consider the colour schemes of other houses in the street, and what style of building they are. You want to pick a palette that will both compliment your own home, but also look good next to your neighbour's house. If your home looks too 'out of place', it can have a negative effect.
Popular and modern colour schemes for home exteriors are grey with white trims, and white and neutral tones. The colour of your driveway and roof will also help you determine whether to use warm-toned or cool-toned hues. It's better to 'fit in' with your exterior and let the interior showcase your personality.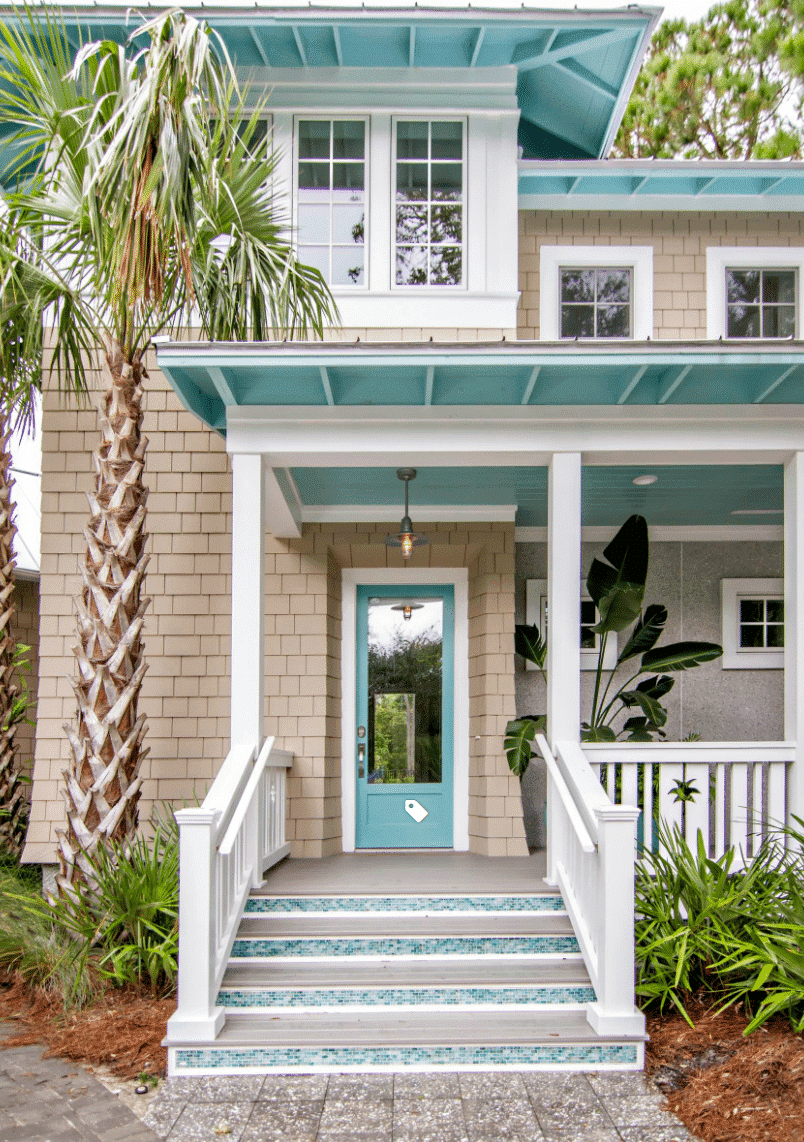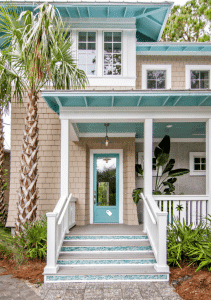 KITCHEN COLOUR SCHEMES
When choosing a kitchen-specific colour scheme, consider these timeless recommendations, and pick the one that suits your own personal style the most:
– Natural earthy tones
– Clean whites
– Stone and wood combinations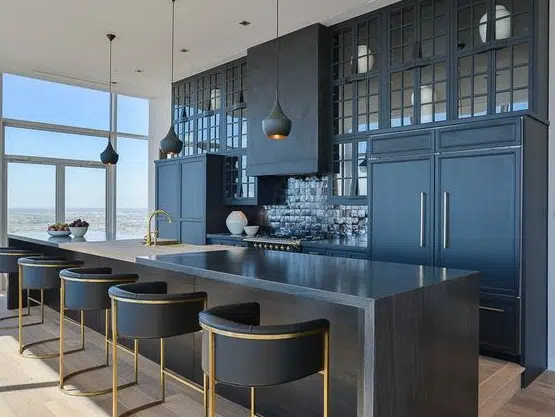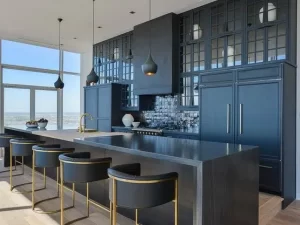 We hope this blog has inspired you to explore some new and modern colour schemes that may not have previously crossed your mind. Whether it be your kitchen, living room or exterior, consider the individuality of your home, what it already has, what it needs, what you like and build upon that to create something you're truly happy with.