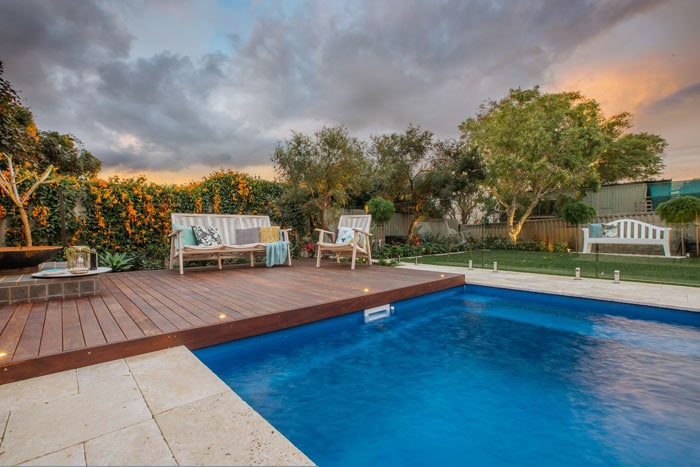 5 Backyard Upgrades for Summer
With summer fast approaching, there is no better time to get your backyard summer ready. Whether you entertain often or just want a summer friendly backyard for you and your family to enjoy, we're here to help. This blog will outline 5 realistic backyard upgrades for summer – you beauty!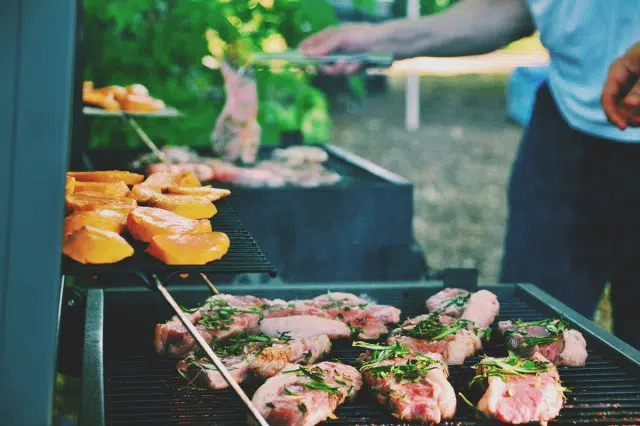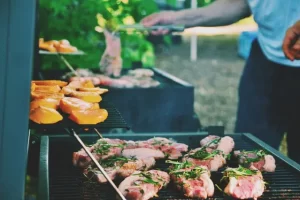 #1 POOL PLAY
This list would not be complete without mention of a pool, so let's dive in with it right away.
Possibly the most common upgrade of them all; swimming pools. Whilst not the cheapest backyard upgrade, swimming pools certainly are the most popular (and quite the crowd pleaser). Not only are swimming pools the perfect asset to cool down and relax in, but they also provide a great central/gathering point for summer entertaining and get-togethers. Even if you're not swimming, pools can also act as an attractive element due to the vast amount of design possibilities they hold. They come in a range of shapes, sizes, colours and designs. From tiles to decking, bricks to lush plants, there really is a pool style to suit everyone and every house style. And if you're not looking at a long-term upgrade, you can just get a portable pool for the kids to cool down!
If there is one outdoor element that screams summer, it's decking. Not only does decking give off a holiday resort feel, but it can be used to create an inviting outdoor living room – perfect for summer. Easy to install and care for, decking can be easily cleaned with a mixture of light detergent and warm water. For an extra shine, you can also choose to stain or oil your deck, but this does not need to be done as often. Along with its practicality, decking patios also look fabulous, yet effortless. They can be used as a space to set up your BBQ, chairs and table or perhaps a lounge and projector screen to create your very own moonlight cinema. Whatever you decide, just know that you will not regret installing decking. An inviting outdoor area = more time spent outside enjoying the summer sunshine. What's better? According to Remodeling's Cost vs. Value 2020 report, homes with deck additions saw an average of 67-72% return on investment when the home was sold. Not a bad investment if you ask me.
A fantastic, yet simple way to spruce up your backyard is by installing or hanging string lights, fairy lights or whatever you can get your hands on (weather resistant of course). Not only can this be a fun DIY project, but it's super affordable, adds inviting warm light and also looks great. It's amazing what a few fairy lights can do to boost that summer vibe, not to mention it easily doubles as Christmas lighting, everyone's favourite time of the year!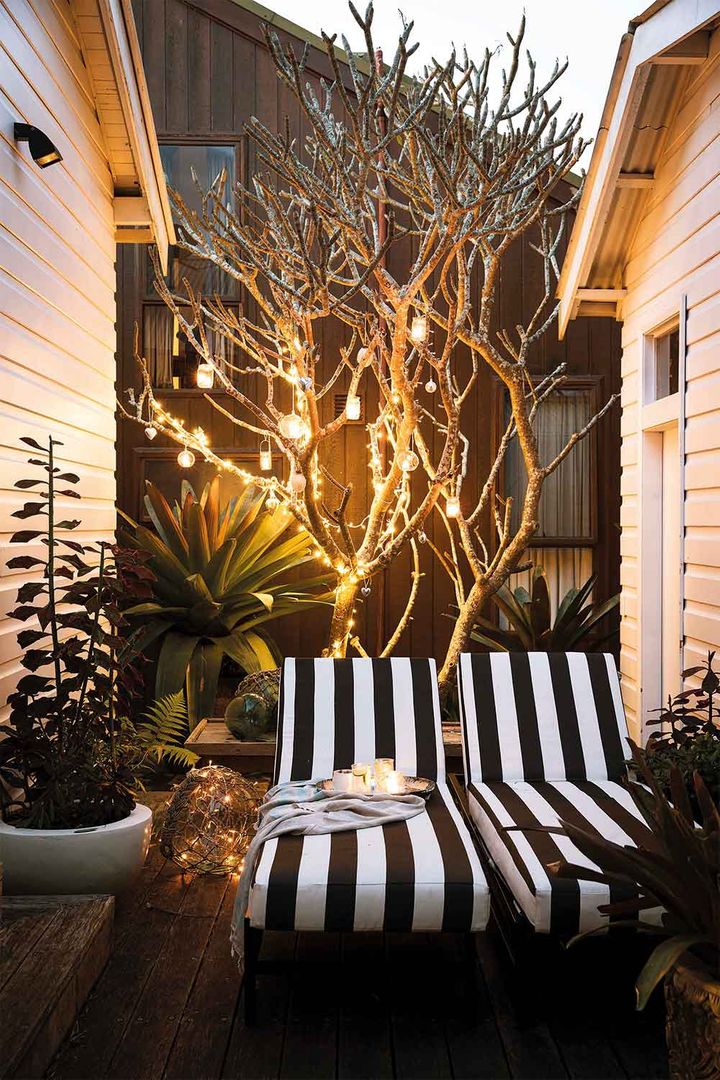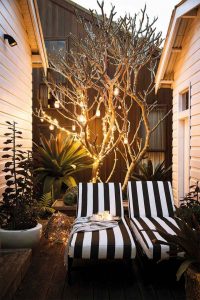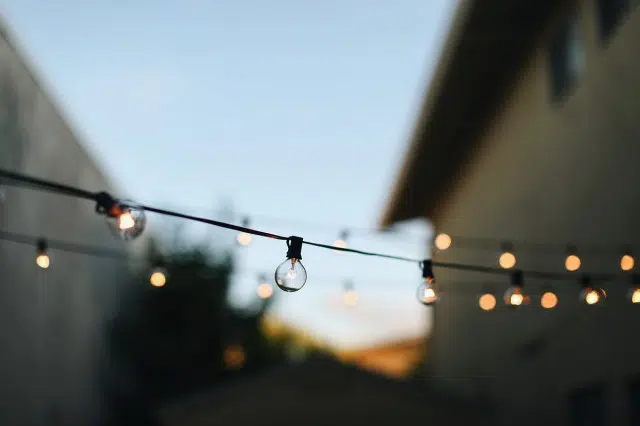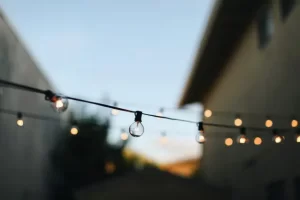 #4 COVER UP
Let's be honest, it's not an Australian backyard without a pergola or verandah to keep out that harsh Australian sun. These shade options provide a solution for hot weather and can assist you in being able to enjoy your backyard on balmy nights and on hot days. Besides weather protecting benefits, pergolas and verandahs are also a great option for creating an outdoor living space where you can drink, dine and relax out of the direct line of sun. This makes a more enjoyable area for you as well as a more entertainment friendly space – who wants to be sipping an aperitif in the hot sun? We choose shade, thanks.
Our tip – Deck your pergola or verandah out! Whether it be with plants, fairy lights or even outdoor decor such as statues or wall hangings. Find your unique style and make it your own.
A garden would not be complete without its collection of plants and spring is the perfect time to refresh your garden for summer. First things first, weeding, pruning, mulching and fertilising is what you should be doing to prepare your garden. After doing so, you will notice where your garden is lacking and can see what needs to be added. Our tip is to incorporate plants that can withstand the heat of summer. Perennials, Evergreens, Cacti and Succulents are all great options as they are known for their ability to survive and even thrive in the South Australian sun. This is important as you want plants that will add colour and vibrancy to your home, not just dull green. Trees and large shrubs are another great option as over the years can grow tall and provide sufficient shade and cool down your entire backyard during summer.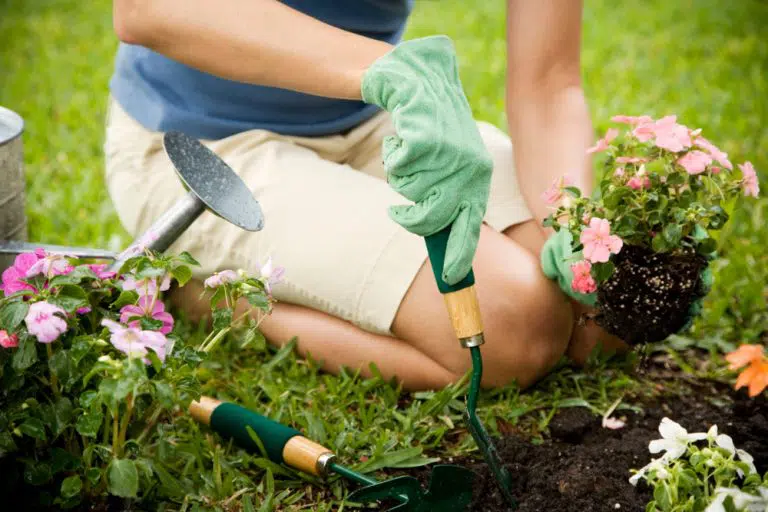 Whether you choose one of the listed ideas, or another idea, there is an absolute abundance of ideas for how to get your backyard summer ready. Can't quite afford a pool or spa? Don't stress, there are plenty of other ideas that can help transform your backyard into the perfect oasis. From decking and outdoor furniture, to fairy lights and palm trees – take your pick and roll with it! Time to get prepping.